A Facebook business page is an opportunity to reach new customers and engage with existing ones. After all, Facebook now has 2.85 billion monthly active users. Here's how your business can create a Facebook business page and optimize it.
Creating a New Facebook Business Page
Here's how you can create a new Facebook business page.
Sign in to your Facebook account, then click the button on the top-right that says "Create"


This is how you get the process of creating a new Facebook business page started. The account that you create the Facebook business page with will be an admin. You have the power to add and delete admins in the future.
 

You'll see a dropdown menu with a few different options. Pick the first option "Page". 
Next, click the option on the left that says Business or Brand. 
Add your business's name and category. 
Enter your address, state, and phone number.


While you do have the option to keep this information hidden, we recommend that you make it available to your customers. The more information they have, the more likely it is that they'll want you to come to your business. 

Create Your Username

Your username, or your vanity URL, shows customers where they can find you on Facebook. While your username can be up to 50 characters, you usually want it to be short and sweet. Make sure that your username something that's easy to remember and associate with your business so that customers can find it quickly and easily. 



Complete Your About Section


This section has details like your contact information, hours of operation, and a short description of what your business has to offer. 

It's important to make sure that you have all the information in this section filled out. Customers want to know all these important details before they actually visit your business. If they can't find out what hours you're open, chances are that they probably will go to a competitor instead having to drive all the way to your business to figure it out.


Now that I have a Facebook Business Page, What Can I Do with It?
Your Facebook business page is a valuable tool that you can use in order to get more customers, so make sure that you're using it regularly. Here are some of the ways you can use your Facebook business page in order to get more customers.
Send Recommendation Requests that Link to Your Facebook Profile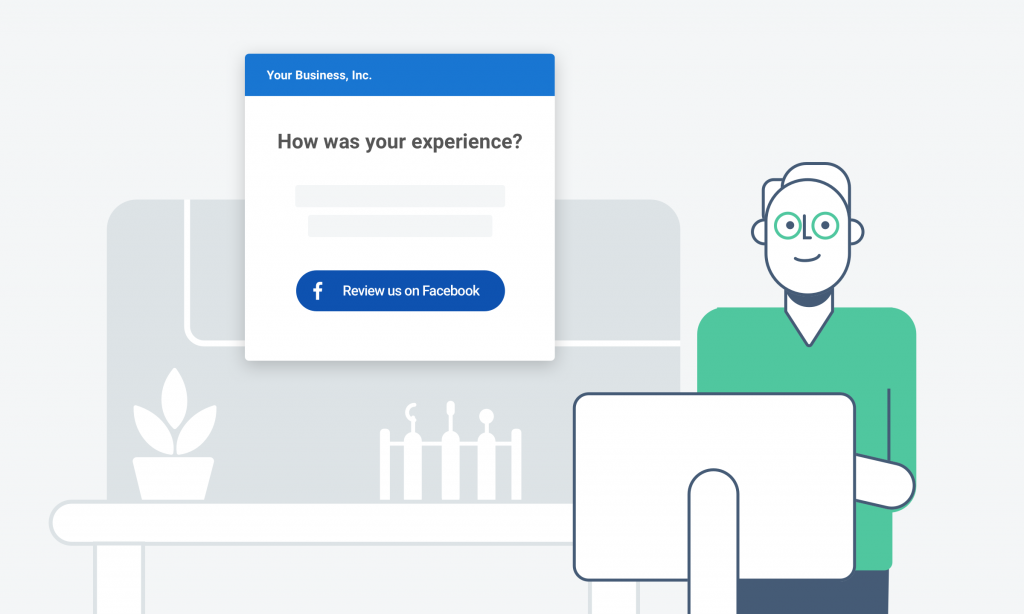 The more recommendations you have, the better your business looks. The more feedback you get, the more voices of authentic customers you'll get and the more valuable feedback you'll get to improve your business operations.
There's an easy technique to get more recommendations: sending review requests via text and SMS that link directly to your Facebook profile. For the customer, the process of leaving a review is quick and easy. All they have to do is click the link.

Share Reviews on Your Facebook Profile
Let's say you get a glowing review that goes in-depth about all the awesome services you have to offer customers. Such a review can be a valuable way to market your business. After all, customers want to hear the authentic voices of other customers.  

If you get a glowing review on Google, it shouldn't be limited to just the people who stumble on your Google Business Profile. A review this great should be shared with as many people as possible. Make sure that you share your glowing reviews on your Facebook business page, and other social media, so your followers can hear about the quality of your services from the voices that matter the most: those of your customers.

Regularly Respond to Facebook Reviews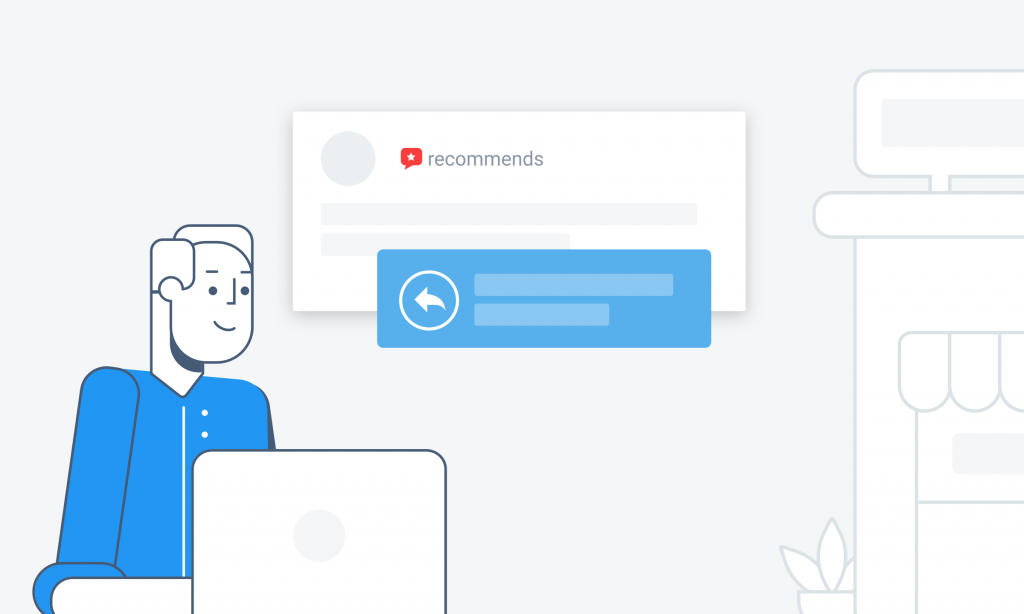 Reviews aren't just an opportunity to market your business and get valuable feedback. They're also an opportunity to engage with your customers. By regularly responding to Facebook reviews, you can show that you care about the experience of each and every one of your customers.


Responding to reviews can also be a great way of dealing with negative feedback. By quickly responding to a negative review with an apology and an attempt to remedy the situation, you can turn an angry customer into a happy one.

Post Regularly
Quality posts are an opportunity to promote your business and engage your customers. Make sure that you're posting regularly to give customers the ability to connect with you. Your posts can be offers, announce news, and promote upcoming events.

Get Your Page Verified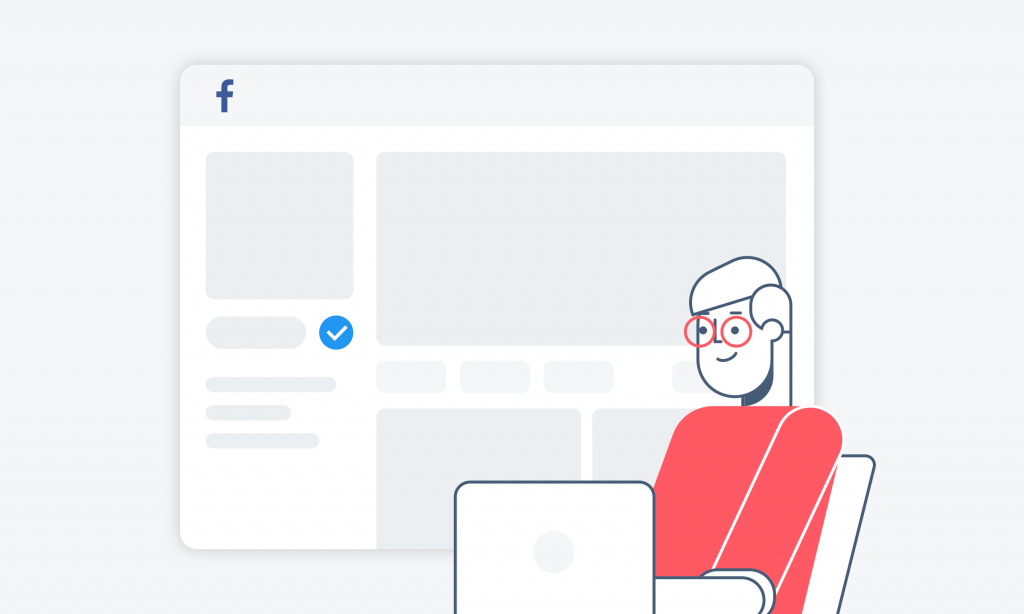 In order to make sure that your customers can all find the right business page, make sure that you verify your business page. Here's how:

Click the "Settings" button at the top-right corner of your Facebook Business page.
Under the "General" section, click on "Page Verification", then click the button labeled "Verify this Page".
Enter a publically-listed phone number for your business. You'll also have to input your business's country of origin and primary language.
Click the "Call Me Now" button. Facebook will call the number you listed and give you a verification code.
Type in the verification code you've received via phone, then click Continue.
If you don't want to have to take a phone call, you do have another option. You can instead upload an official document that displays your business name and address. This could be a business license, a business tax registration certificate, or a certificate of incorporation.
Whichever option you go with, Facebook will take a couple of days to review your information. You'll receive an email when your business is officially verified. That means that your customers can trust that they're really interacting with you, the business owner.
If you have Facebook Manager
Facebook Business Manager (now known as Meta Business Suite) is a central hub for all your business resources. The platform securely manages all of your Facebook business communication and assets, such as company pages, ad accounts, recommendations and reviews, and business inbox. For more details, check out our article on how to connect with your customers using Facebook Business Manager.
Use Birdeye, the #1 Reviews Software
With Birdeye, you can stay on top of every aspect of customer feedback. Birdeye's all-in-one platform enables businesses to get new reviews, manage and respond to reviews from over 150 sites in a single dashboard, automatically share posts on social media, and receive actionable insights through Natural Language Processing.

Birdeye has been named the #1 company in the reputation management industry by G2Crowd. The Americans Business Awards recently gave Birdeye an award for "Most Innovative Tech Company."

Originally published