You can invest months of work trying to improve your online reputation, but how do you know if your efforts are paying off? While using Online Reputation Management (ORM) tools can be very helpful, it's important for businesses to evaluate their effectiveness.
Here are six positive effects you should begin seeing after a few months of investing in ORM tools.
Improvement in reviews

Increase in customers

A surge in your social media engagement

More business prominence on Google

More website visitors

Useful business insights
1. Improvement in reviews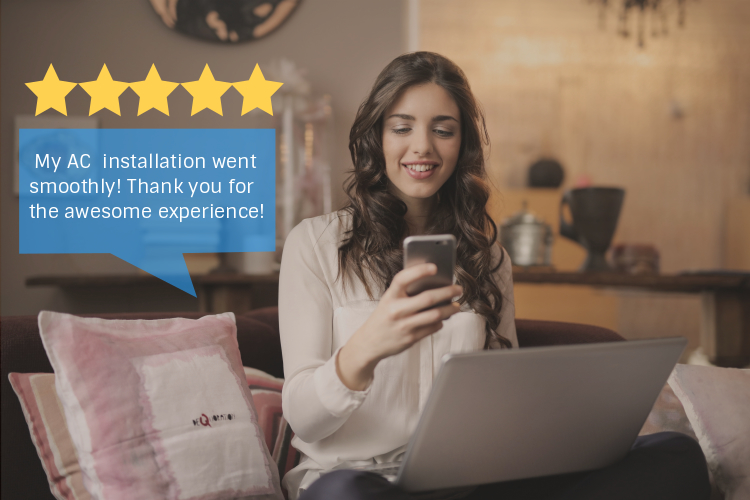 Start monitoring your online reviews across digital platforms and compare the number of positive and negative reviews coming in every month. An increasing number and percentage of positive reviews is good news.
Also, check if these reviews are coming in from new platforms or portals that you weren't seeing before. A new source is a good indication that your ORM tools are actually working.
While you're here, check out our article on why a positive online reputation is so important. 
2) Increase in customers 
When you start getting new customers or business leads, ask them where they heard about you. If they found you or read about you on new online sources, it means that your efforts are paying off.
Also, knowing the source of these referrals can also highlight online areas you may want to spend more time promoting your business. If most of the queries are coming from Facebook, then you may want to increase your posting and responses on that platform. You may even consider running a Facebook Ad campaign with the latest offers.
3) A surge in your social media engagement
Are most of your Facebook posts are getting lots of likes and shares recently?

Is your Twitter account bustling with mentions that are mostly business queries?
If all of these social activities have picked pace after you've adopted ORM tools, this is definitely good news for you. But also make sure this is not the outcome of any social media campaign that is currently active. However, just in case you're also running a social media campaign at the same time, you will have to evaluate its performance separately. You can do this by checking the campaign performance reports for your Twitter and Facebook pages. 
4) More business prominence on Google
Just go to Google Search and type your business name or your service type and your location. Check the results. If your business now appears higher on the page or close to the first page of results than it did last month, your work is being recognized by Google. That's great news! This means that your business is more visible to your potential customers searching for you online.
5) More website visitors
Now, this is slightly related to point no. 4. But if you're not using 'Google Analytics', you can skip this.
If you're using Google Analytics, it'll be fair to assume that you're monitoring your website performance. By this, we mean that you're keeping track of the number of people visiting your website daily, weekly or monthly. With Google Analytics, you can easily check the number of visitors (traffic), where they're coming from (traffic source) and several other factors. The sure sign of an effective online reputation management solution is that the number of visitors to your website has gradually gone up.
6) Useful business insights
ORM tools can also offer some unique insights about your business that are very actionable in nature. Apart from helping you establish a strong online presence and business reputation, ORM tools can add a new perspective to what you make of customer reviews. For that, you need to deep-dive into your data!
Real-time business analytics with Birdeye
With Birdeye's Business Insights, you can gather some additional information about your business that can help solve certain hidden problems. To collect these business insights, Birdeye makes use of a list of keywords that frequently occur in the online reviews of your business category. Viewing these keywords in isolation may not mean much to you but when teamed together, they lead to some very important discoveries. With the help of advanced algorithms, Birdeye is able to create pairs out of keywords that make sense together. These pairs are called 'themes'.
For example,
"Expensive Restaurant"

"Stale Food"

"Rubbery Chicken"

"Strong Packaging"
So on and so forth.
Using these themes, Birdeye was able to help a US-based Pizza business chain solve a big problem.
This pizza outlet started experiencing a sharp fall in its orders for two months and they failed to understand the cause. Now, amongst the multiple themes related to this client, Birdeye's Business Insights tool was able to capture a theme called "Rubbery Chicken" as it had been appearing randomly on reviews. With this insight, the pizza business was able to understand that these complaints were coming in after they've changed their poultry vendor. They immediately changed the vendor and were able to solve this problem.
The bottom-line
Although it's difficult to quantify the benefits that a business can derive from ORM tools, it is helpful to look for these 6 signals to have some basis for evaluating its success. If you get some positive scores on these factors, then you can be certain that your hard-earned money was well spent!
Note: To make a correct analysis of your ORM tools, you also need to consider all other marketing initiatives that could be in play behind the numbers. 
Originally published