A positive online reputation, like you, is a real entity. It's been said that "Your reputation walks 2 feet ahead of you." It represents the unified mental construct everyone shares about you. Is it easy to build a positive online reputation? Not especially. It takes years to place your brand on top of the heap and be distinguished. Even then, a minor blunder or a moment of indecisiveness can cause your online reputation to fall.
How to maintain a positive online reputation:
Keep your promise.
Go beyond the ordinary.
Be responsive.
Resolve problems quickly.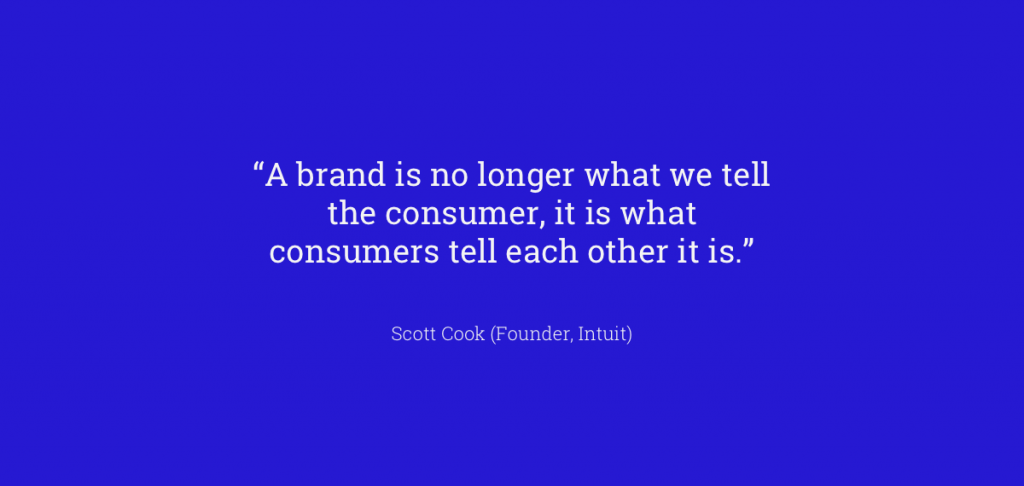 Why do businesses rely on positive online reputation?
Mastering a positive online reputation is different than simply leaving it up to the opinions of others. While an intangible concept, a good reputation can help an organization achieve its objectives.
In their endeavor to be successful, business owners constantly rely on solely one factor- customers! So is the business getting new customers? Can its first-time customers be converted into regular ones? Are its loyal customers able to attract new potential customers? Almost all customers always prefer a company with a good reputation over companies selling the same product or services.
How to Build a Strong Business Reputation
Your reputation is a combination of what your business does and what people say about you. Building a solid reputation might seem like a huge task. But in reality, it is the same as building your business. The output depends on the quality of the input you give.
Here are some dos for maintaining a good reputation:
Keep your promise
A customer will be impressed if you deliver a great experience under promised conditions. This 'keep your word, no matter what' attitude helps solidify relations with your customers. It also garners trust among them.
Go beyond the ordinary
Deliver your customers more than they expected and surprise them. Offering free services to customers and paying attention to their unique preferences can help to establish your company's reputation in the market.
Be responsive
Let your customers know their importance by regularly returning their calls. Address their feedback with clear, concise, and to-the-point conversations.
Resolve problems quickly
First, take full responsibility for any issues that arise–never blame the customer. Next, do your best to find a thorough resolution as fast as possible. Your prompt efforts to resolve a customer's issue can turn them into your ardent supporters.
What constitutes your online reputation?
Before social media, the reputation of businesses mostly relied on word-of-mouth publicity. In some cases, marketing campaigns were carried out by shelling out huge amounts of money. But now 'word of mouth' has been replaced by 'word of mouse.' Your company's reputation can be decided with a simple click. Moreover, company blogs, websites, customer review sites, etc. have added to the online reputation arsenal.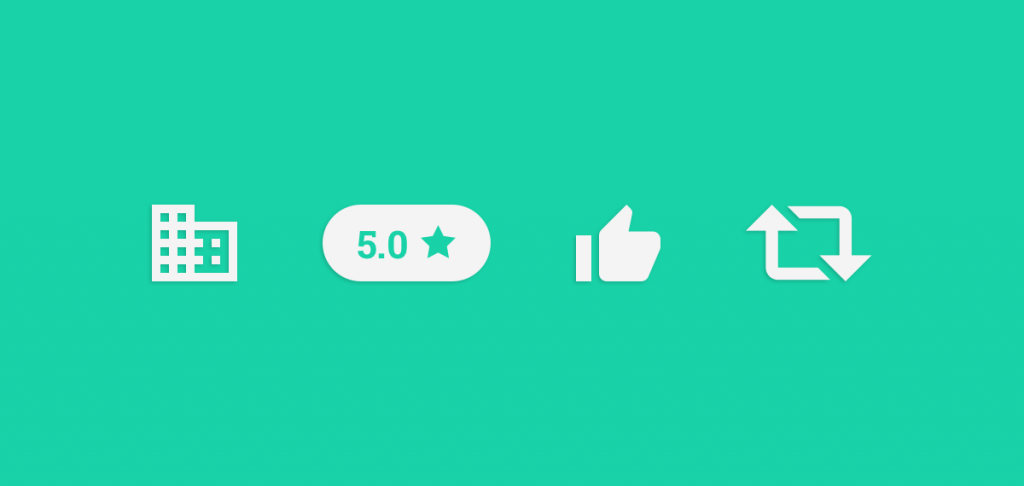 Customers now have a free hand to express their feelings about a specific service of a company. Their views can make or break your brand reputation in the eyes of not only other customers but also the trade groups, influencers, community members, competitors, and others with whom the company frequently interacts.
The Benefits of a Good Reputation
Combats negative criticismCombats negative criticism
A good reputation can come to your rescue when some external factors start to harm you or your business. In addition, the loyal network you've built up will rise to your defense without you even asking. In conclusion, it's a simple give-and-take relationship. Your customers will stand up for your reputation if you have taken care of theirs.
Sets a target
Don't assume your ratings will stay high on their own. Let it assist as a motivator for constantly trying to improve. The higher you set the bar, the higher customers' expectations become. Therefore, it's important to always aim to outdo yourself.
Serves as a powerful marketing tool
When a customer finds that your services outperform those of your competitors, the customer becomes yours forever. Your customer can become an advocate of your capabilities or services by sharing their experiences on review sites and social media. Consequently, this can convert prospects into customers much more effectively than a heavily spent advertising campaign would. A tool like Birdeye lets you amplify happy customer voices by automatically promoting your best reviews to your social channels.
Attracts great talent
Everybody wants to work for a company whose reputation roars with success. The brand drives the young employees to outperform themselves. If the talent pool inside the company grows, the company has the stability and expertise required for continued success in the future.
Positions you as an industry leader
A good reputation instills the perception into peoples' minds of you being a harbinger in your respective field. This publicity makes others look up to you and separates you from the rest.
Why is reputation important in a business?
The reputation of a business is essential to its survival. … In the past, businesses relied on word of mouth referrals by their stakeholders in order to establish, build and maintain their reputations.
Every business also has a reputation, which is how people actually perceive your business: your brand, products, services, and more. All business owners know that their reputation is important, but they don't always know why it is important, or just how important it is.
Your company's reputation is crucial to its long-term success.
Lastly, a good reputation inspires others. We all need positive role models, even the best and brightest among us.

This blog post is part of our Online Reputation Management Guide:




        


Online Reputation Management





Originally published