Girl Scouts of America might be over 100 years old, but they are more progressive than many businesses when it comes to getting paid faster. Adapting to the demands of consumers, scouts selling girl scout cookies are equipped to accept SMS payments. Did you know businesses are only operating the SMS channel at 38% capacity? Delicious cookies aside, is your business ready to accept SMS payments and get paid faster?
---
---
Your customers are already texting, so why not meet them there and finalize the deal with SMS payments?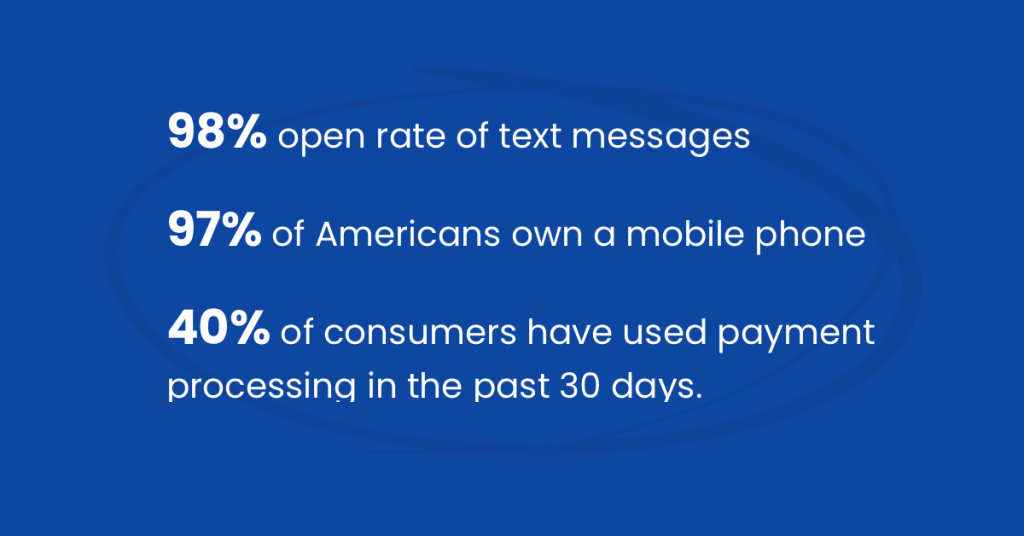 How SMS payments can help you get paid faster
The open rate of text messages is 90% vs 20% with email. What does this mean? SMS is a faster, more direct way to reach your customers and get paid faster! SMS payments work for every industry. Here are some examples of how payment by text works.
SMS payments for home services
Let's say you own a plumbing company, and your employee Thomas just successfully diagnosed and unclogged a customer's sink, it's time to get paid so Thomas can go to the next job site. What is the fastest way to collect payments from the customer? SMS payments!
Get paid directly from the customer before he even leaves the driveway. Whether you're asking a customer to pay a consultation fee, an advance before a job, or an invoice for completed work, SMS or text payments are fast, more secure, and easier for your customers than traditional methods, which improve their experience.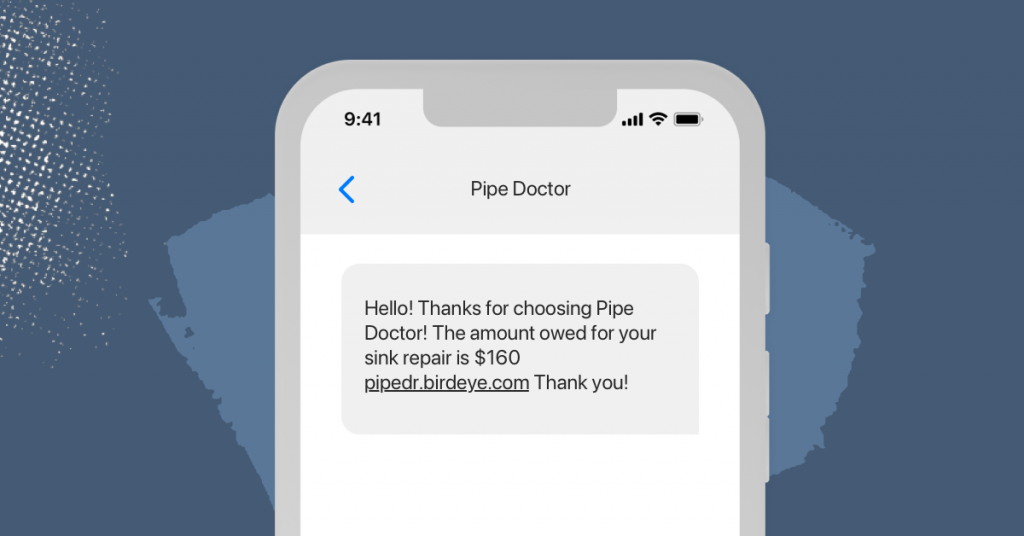 SMS payments for automotive companies
It sounds easy enough, you provide a service and then get paid for it. No problem – at least in theory! This isn't always the case in the automotive industry. Let's say you're an automotive repair shop, and you fix a customer's car with their approval. However, when the customer comes to pick up their vehicle, they tell you to send the invoice to their email. Even after you send them an invoice, you may still end up spending days, weeks, and sometimes even months trying to collect the outstanding amount.
SMS payments allow your customers to complete the final payment on repair, services, and parts before they pick it up. SMS payments are the future of automotive. If you're looking for ways to distinguish yourself from the competition and drive revenue, SMS payments are the solution.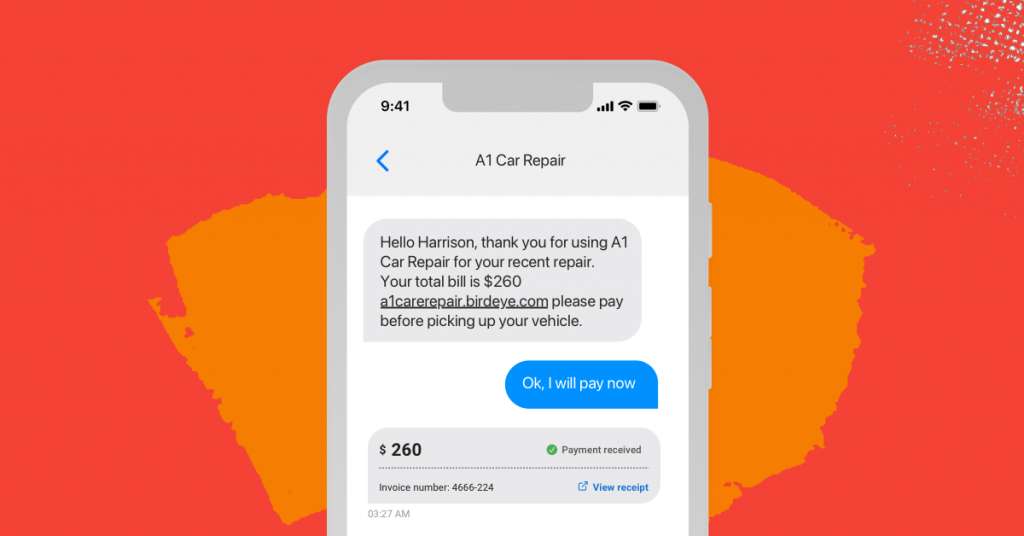 SMS payments for healthcare & dental practices
Did you know medical bills account for over half of all collections with an identifiable creditor? Between invoices getting lost in spam, calling to confirm credit card numbers, and confusion from insurance, offices keep waiting on patients to pay. Consumers are becoming the most powerful force in healthcare. They demand easy, accurate, and immediate information on their own behalf, and how they pay is part of the experience.
For example, if you have a patient who recently had a cavity filled, you can send the invoice and amount owed after the insurance has been applied directly to your customer's mobile phone. It's up to you as a provider to offer your patients a fast and easy way to pay. With mobile payment processing, customers can pay in real-time, unlike traditional methods, no more chasing patients for payments, lost invoices in spam folders, or playing phone tag.
SMS for retail businesses
Provide a great experience for your customers from start to finish. 45% of global consumers say they've been shopping more on their smartphones since Covid-19 began. When consumers shop online, there's a greater chance that some purchases don't work due to size or damages. If a customer can make purchases through their mobile devices, why not request a refund the same way? With Birdeye Payments, you'll be able to grant your customers this ability. Customers can now request a refund via text, and the business can quickly credit them back.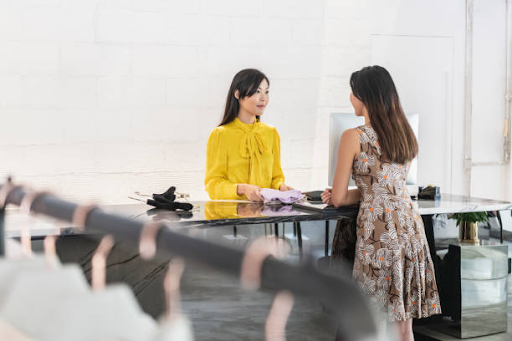 Make payments part of the conversation
Birdeye Payments lets you send payment links inside an ongoing Birdeye text or messaging conversation to make it easy for your customers to pay right away.
Frequently asked questions about SMS payments
What is an SMS payment?
SMS stands for short message service. To pay using SMS, customers can complete transactions on their end by simply clicking on a link via their mobile phone to pay via credit card, Apple Pay, or other forms.
How do you pay by text?
SMS transactions are payments you can complete via text message with a credit card, debit card, or other digital payment such as Apple Pay for a service, item, or fee.
Are SMS payments safe?
Yes, SMS payments are very secure if the service you choose is PCI-compliant. Always remember not to put any credit card information within the text itself.

Make everyday payday with Birdeye
Birdeye helps businesses grow through happy customers. Over 100,000 businesses use Birdeye every day to attract new leads with accurate business listings, Reviews, and Referrals, convert them into customers with Webchat and delight those customers with Surveys, Ticketing, and Insights – all in one place. With Birdeye payments, you can request payments in an ongoing conversation for higher, faster, and more consistent response rates and make it easier for your customers to pay, all while backed with full PCI compliance. Accept more ways to pay from your customer, including credit, debit, ACH, Apple, Amazon, and Google pay. No matter how they pay, we'll make sure the transaction is convenient for both you and your customer.
For more information on digital payment methods for local businesses, click on the banner below.

Originally published