Business Messaging
Engage customers, digitally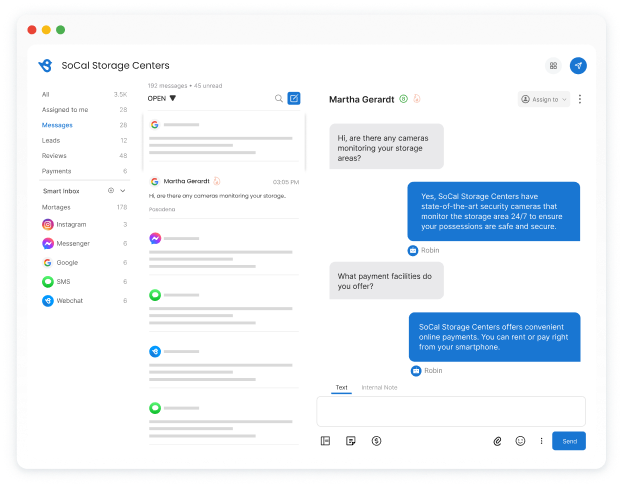 1:1 Texting
Take care of business over text
Nothing converts like text. With Birdeye, you can easily reach customers that don't respond to emails, attach images and documents, and keep your business landline to stay recognizable.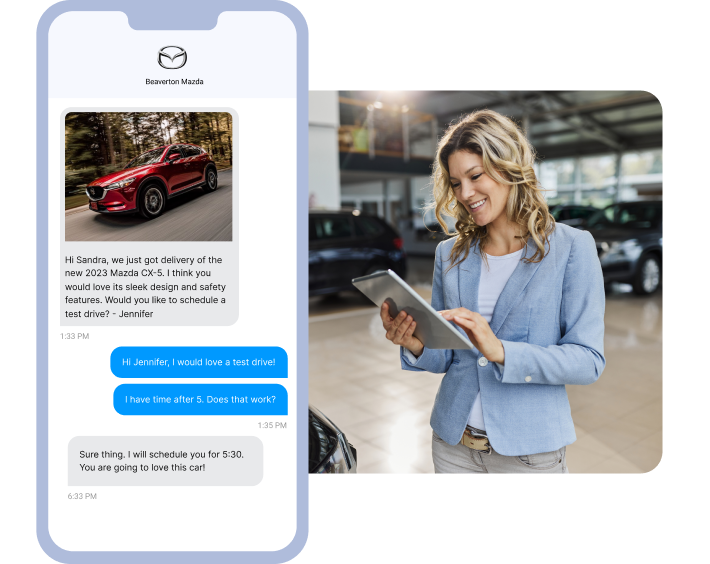 Social Messaging
See social messages in one inbox
All your social accounts. All in one place. Receive incoming messages, then respond and convert across Instagram, Facebook, Google, and more.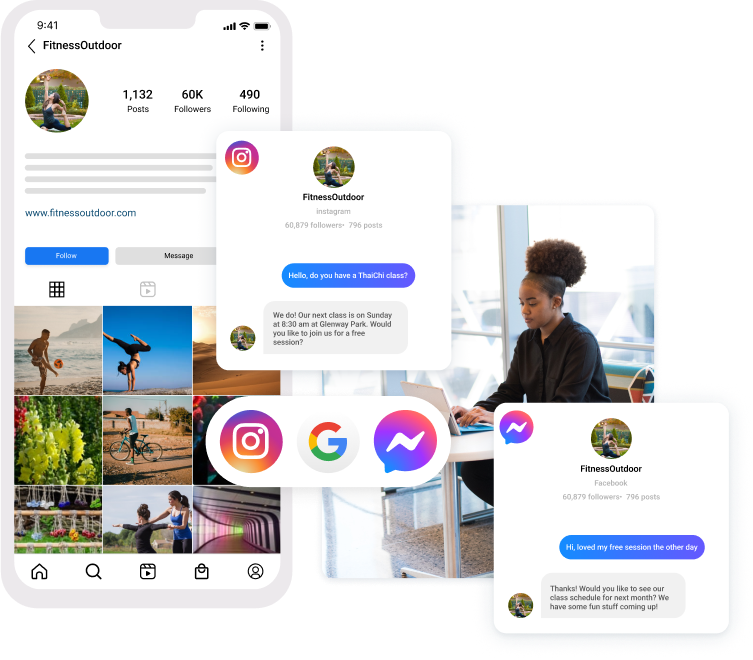 Google Messages
Integrate your Google business messages
Don't just show up on search. Let potential customers message your business directly from Google Search and Maps — and respond from a single inbox.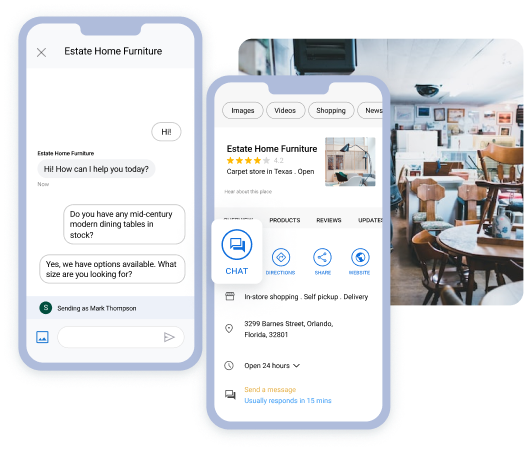 Chat Bot
Use AI to engage web visitors
Set up auto-replies during and off business hours for when you're away and address common questions via an AI chatbot to free up your support team to answer more complex customer inquiries.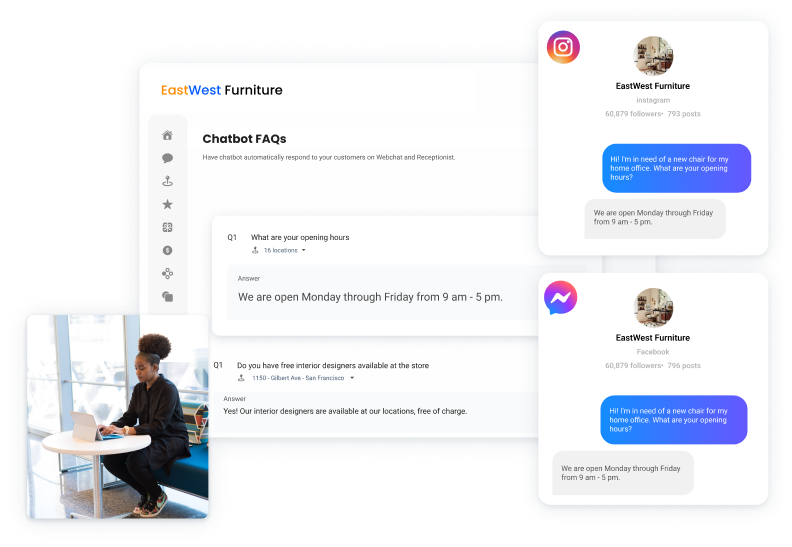 Webchat
Chat leads in real time
Convert customers directly on your website. Birdeye lets you live chat web visitors, automate FAQ answers for quick responses, and text leads even after they leave.
Webforms
Get more leads with webforms
Quickly convert prospects by sending webform leads directly to your Birdeye Inbox for personalized follow up.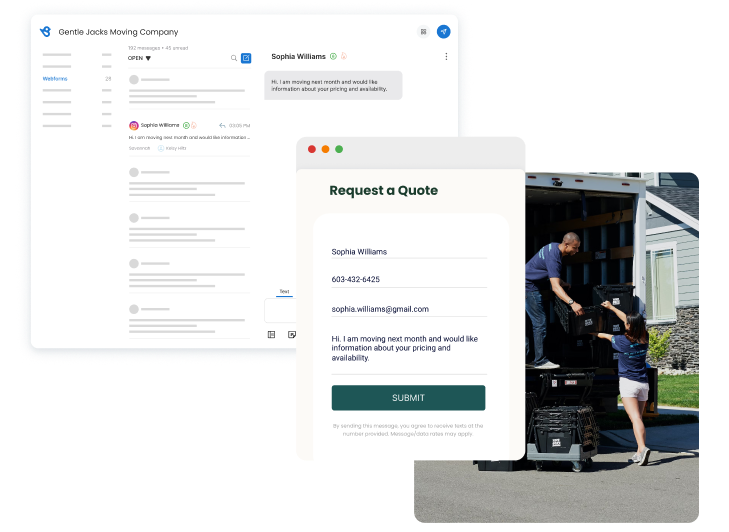 Secure Messaging Channel
Message customer through secure channels
Conduct sensitive customer conversations over a secure channel to protect data in transit. Send and receive patient information and documents without a worry.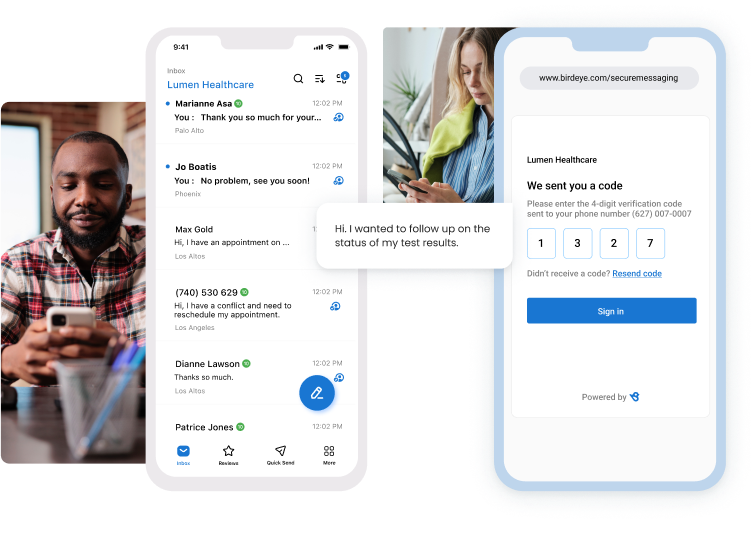 Email
Email with ease
Turn a tried and true channel into something better. Birdeye helps you templatize and standardize your emails for quick and consistent responses.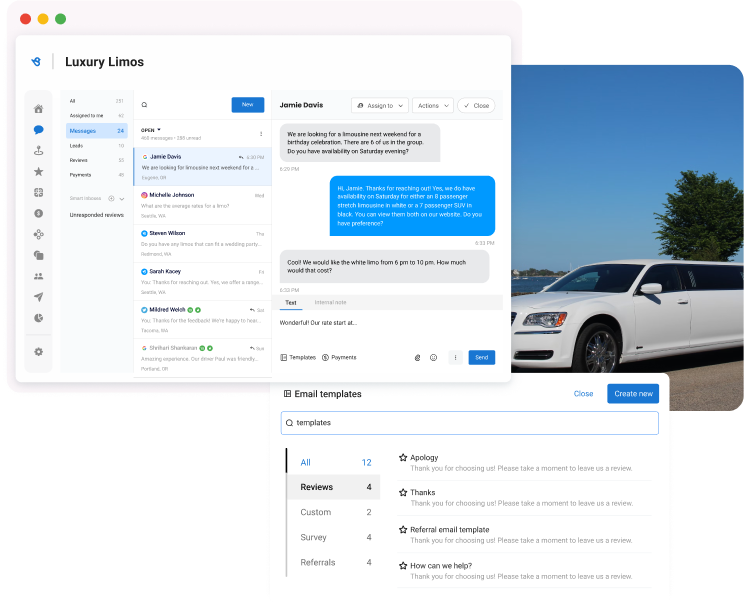 Receptionist
Transcribe voicemails
Keep the phones running even when you're away. Birdeye's automated receptionist answers calls and transcribes voicemails so you can follow up when you're free.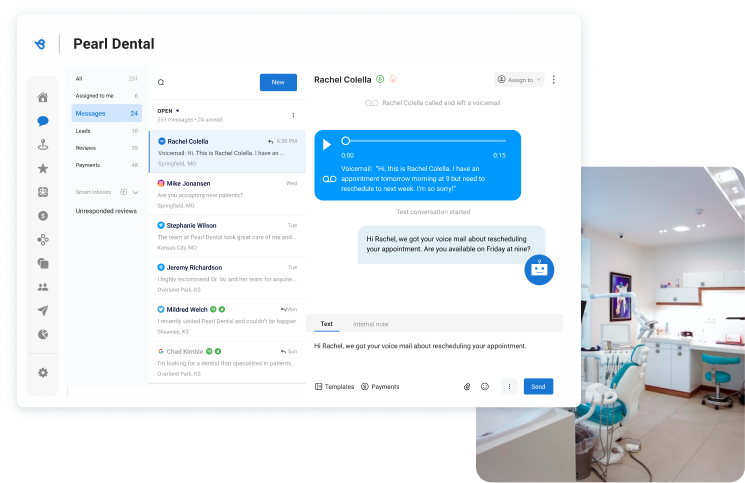 Video Chat
Make time for face-time
Humanize your customer experience. Move ongoing conversations to video with just one click and virtually show prospects the products they are looking for.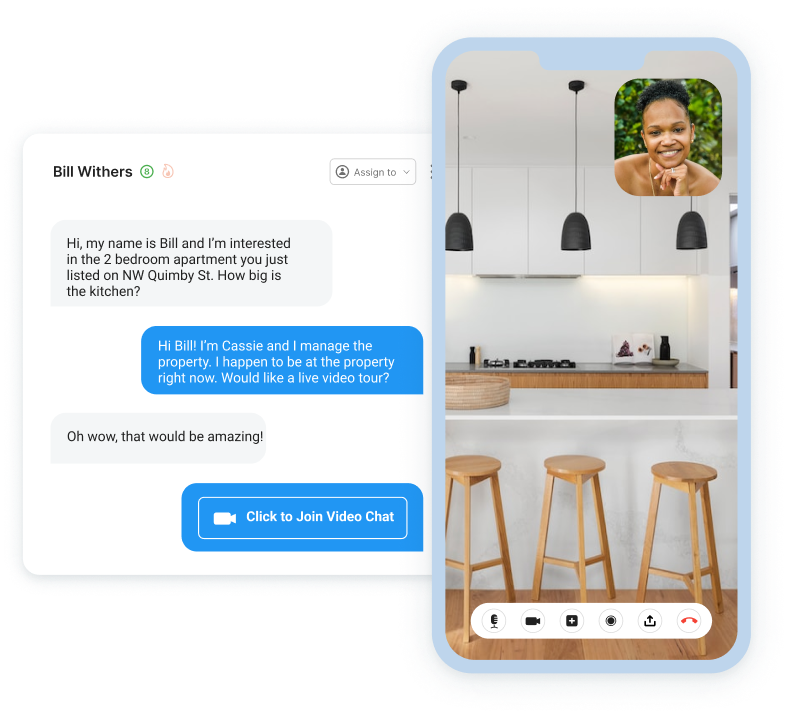 Team Chat
Collaborate for a smoother workflow
Chat with your team, work in groups, send important messages, and keep your teams engaged from the same inbox that powers customer conversations.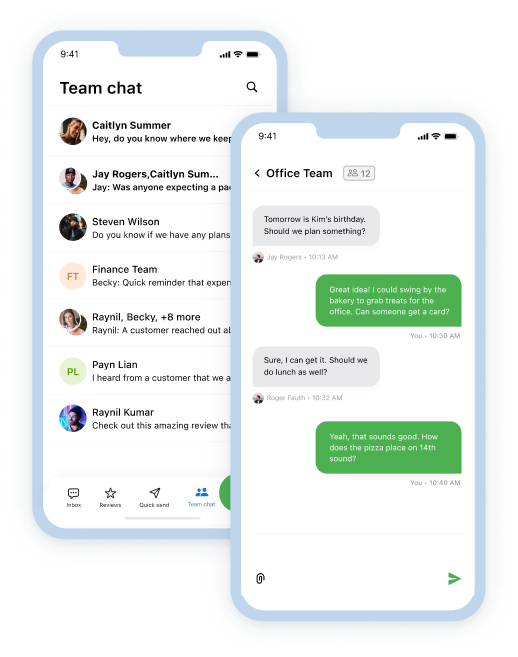 Do more with Birdeye Messaging
Inbox
Keep up with your customers, route messages to the right teams, and optimize your communication strategy through a single inbox.
Contact Management
Easily track and manage customer info and interactions for streamlined and more efficient communication.
2,793 reviews
534 reviews
Birdeye outranks the competition
Demo Birdeye and outrank yours.