Customer Messaging Software
Business messaging, on all channels, in one place
Message your customers at any point in the customer journey and manage all messages from prospects and customers in one easy-to-use platform.
"With Birdeye we're able to do everything in one spot, from texting patients for reminders to replying to reviews. It's amazing!"
Dr. Albert Teague
Teague Chiropractic Office

Everyone texts
No one wants to wait on the phone lines or send emails anymore. Be where your customers are. Engage your prospects and customers over text.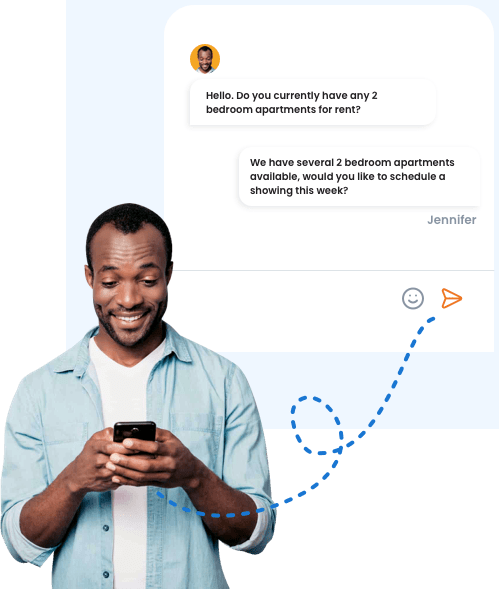 "89% of customers prefer to text a business."
Convert leads from Google, Facebook, and Instagram
No need to log into five different apps. Just log into Birdeye and convert your leads coming in from Google, Facebook, and Instagram Messaging.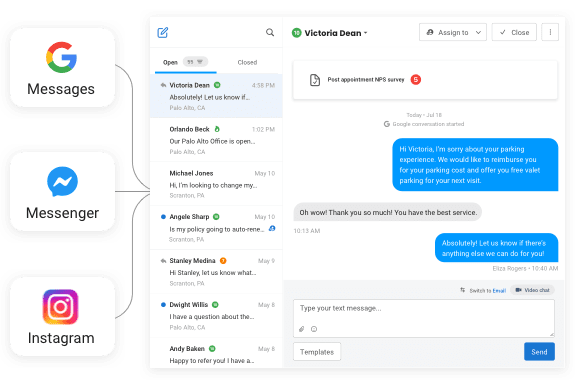 Be Omnichannel
Switch effortlessly between text and email. Turn voicemails into text so you can easily respond to your customers and prospects. Run consultations and appointments over video chat.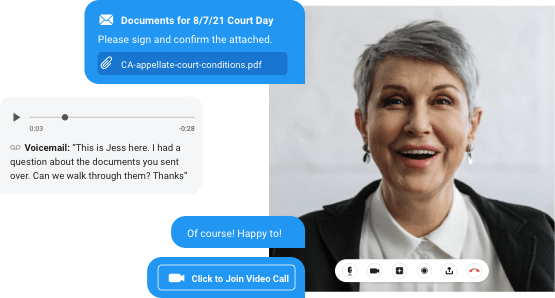 One inbox to manage all customer experiences
Never miss another review, survey, referral lead or message. Now every customer interaction lives in a single place, right in your inbox — ready for you to respond to.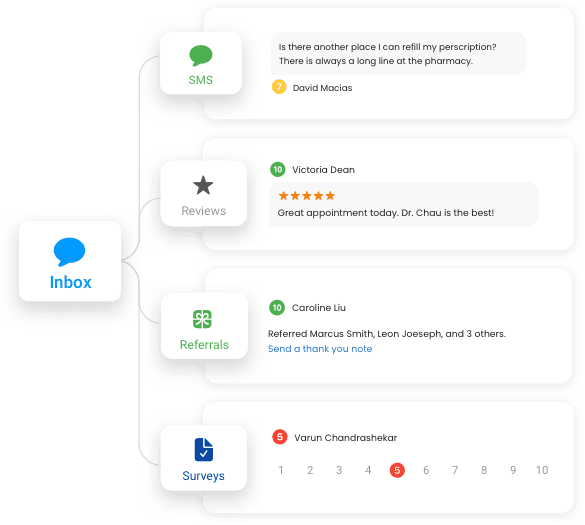 Powerful alone. Unstoppable together.
Birdeye is the only comprehensive platform for customer experience that offers a range of products that scale with your business. Check out our other products that work well with Messaging.
Webchat
Get new business in real time from your website
Mass Texting
Engage your customers and prospects at scale
Common questions when considering Birdeye Messaging
What is Birdeye Messaging?
Birdeye Messaging is our very own instant messaging platform that makes it easy for you to connect with your customers any time, anywhere, and on the channel of their choice. From a single inbox, you can reach out and respond to customers over text Google Messaging, Facebook, Instagram, email, voicemail, and beyond.
How will Birdeye Messaging help my business?
Having convenient, immediate, 1:1 conversations with your customers lets you:
Schedule and confirm appointments
Respond to customer questions
Promote events and offers
Announce new products or services
Send and receive updates
What are Birdeye Messaging's main capabilities?
With Birdeye Messaging you can:
Message customers via text, Webchat, and social from one inbox
Assign conversations to team members and locations
Get notified every time a new customer message comes in
Track conversations and average response times
Why should I activate my Google Messages?
By activating Google Messages, you'll allow customers to instantly message you the moment they discover your business on Google Search helping you make the most of your online reputation as well as bringing you a steady flow of leads.
What kinds of customer messages can I manage with Birdeye?
Birdeye allows you to manage every type of customer message from one inbox:
Respond to messages from Webchat, text, Google Business Profile, Facebook, Instagram, email, and voicemail
Text review and referral requests to get more leads
Send text message surveys to collect instant feedback
Schedule mass text messages to drive sales
What kind of reports are available with Birdeye Messaging?
Birdeye Messaging helps you track agent productivity and average response times so you can deliver better customer experiences. Our reports let you keep track of median response time, number of conversations, and total messages received. What's more, you can easily filter all reports by location, users, or time/date.
Is my data secure with Birdeye Messaging?
Yes - all incoming and outgoing messages are encrypted ent-to-end to keep your business information secure. We store your data on a secure AWS cloud computing platform that is compliant with regulations and standards such as HIPPA to protect sensitive patient information.