PALO ALTO, CA (PRWEB) APRIL 06, 2018
Birdeye hires former Eventbrite executive, Chris Aker as Chief Revenue Officer
Experienced leader will scale all go-to-market functions at Birdeye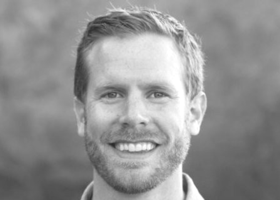 Birdeye welcomes Chris Aker as Chief Revenue Officer
Leading experience marketing platform Birdeye today announced that Chris Aker has joined the company as Chief Revenue Officer. Effective immediately, Aker will be responsible for all aspects of Birdeye's sales, marketing, business development and customer success teams.
A sales and marketing veteran, Aker's experience includes more than 13 years of scaling and managing complex sales and marketing programs. He most recently served as Vice President of Global Sales at Eventbrite, where he grew the sales organization from a single office to a global team in 8 countries across all disciplines supporting SMB, MM, and Enterprise clients, contributing to a $1B+ company valuation. Before that he held various sales and marketing leadership roles at Revana for 5 years.
"We're thrilled to have Chris lead Birdeye's revenue expansion," said Naveen Gupta, CEO at Birdeye. "He shares our passion for innovation and customer obsession, and brings tremendous experience in scaling revenue, moving upmarket and leading a world-class go-to-market operation."
Birdeye continues to expand the penetration of its "all-in-one" experience marketing platform — reviews, listings, social, surveys, insights and benchmarking. The Birdeye platform allows businesses to manage customer feedback for 1, 10 or 10,000 locations, in one place so they can focus on what matters most: happy customers. The company has been growing rapidly over the last few years, with 25,000+ customers, 5 global offices and 250+ employees. The plan for next few years includes scaling upmarket and expanding internationally.
"I'm honored to have the opportunity to lead the next evolution of Birdeye as a pioneer in customer experience," said Aker. "I'm impressed by the profitable growth Birdeye has experienced already, and by uniting Birdeye's sales, marketing and customer success efforts, I'm excited to drive the company even further."
Birdeye is hiring top talent in sales, marketing and customer success. More information is available on their careers page.
Aker will be responsible for all aspects of Birdeye's sales, marketing, business development and customer success teams.
About Birdeye
Birdeye is a SaaS platform that reimagines the way customer feedback is used to acquire and retain connected customers by closing the loop between reputation marketing and customer experience. Birdeye enables businesses to get new reviews and captures existing customer sentiment from review sites, social media, Net Promoter Scores, and support cases in real-time. Birdeye converts all feedback into actionable insights so businesses can engage in every step of the customer journey, establish a positive online presence, and benchmark performance across locations and against competitors. The Birdeye platform is trusted by 25,000+ businesses and prominent F1000 enterprises. Birdeye was founded in 2012 by Google, Yahoo, Amazon alumni and backed by Silicon Valley who's who including Trinity Ventures, Salesforce founder Marc Benioff and Yahoo co-founder Jerry Yang. Learn more at Birdeye.com.