Now more than ever, shoppers turn to online reviews before deciding where to spend their hard-earned money. They'll often browse industry-specific review sites and read testimonials from previous customers before making a purchase. If you're eager to build trust with your customer base, you need to get listed on the top business review sites in your industry.
In this blog, we'll tell you about 10 popular review sites your business should know about. We'll also explain why getting listed is one of the best things you can do to attract more leads and drive more revenue.
What is a customer review?
A review is a testimonial from a customer about their experience with a business, product, or service. Online reviews usually come in two forms: written reviews or star ratings. Reviews can provide businesses with essential feedback and help improve how they serve their customers.
What are business review websites?
Business review websites collect genuine customer reviews about businesses they've purchased products or services from. Some business review sites fill a particular market niche, while others cover a variety of industries. For example, yellowpages.com includes reviews for restaurants, dentists, mechanics, and more. On the other hand, opentable.com focuses only on restaurant reviews.
Benefits of online review websites
Attract more customers
It's easier to draw customers to your business if you have a lot of online reviews. Today, 95% of customers read online reviews before making a purchase. They look closely at how many reviews a business has and their average review rating to make sure they're trusting the right business with their time and money. When you have a higher amount of glowing reviews, your chances of being picked by potential customers are significantly higher.
With Birdeye online review management, you can actively ask for reviews, engage with customers and attract potential customers to choose your business over competitors.
Rank higher on Google
Review sites don't just help you build trust with customers. They can also help you build trust with Google. When looking at a business, Google takes review count into consideration to make sure that it is reputable. If you have a high quantity of reviews on several reputable review sites, Google will be more likely to rank your business higher in their search results. The higher you rank, the more customers see your business and the more potential leads you'll have for your business.
Build a strong online reputation
Whatever industry your business is in, review sites can help you build your quantity of reviews and grow your online reputation. The more positive reviews you have on more sites, the better your business will appear in the eyes of your customers.
10 best business review sites
Depending on your industry, certain business review sites can help you reach more customers and get even more online reviews. That's why it's important to have your business listed on the correct company review sites. Here are 10 popular review sites your business should know about.
1. Google Business Profile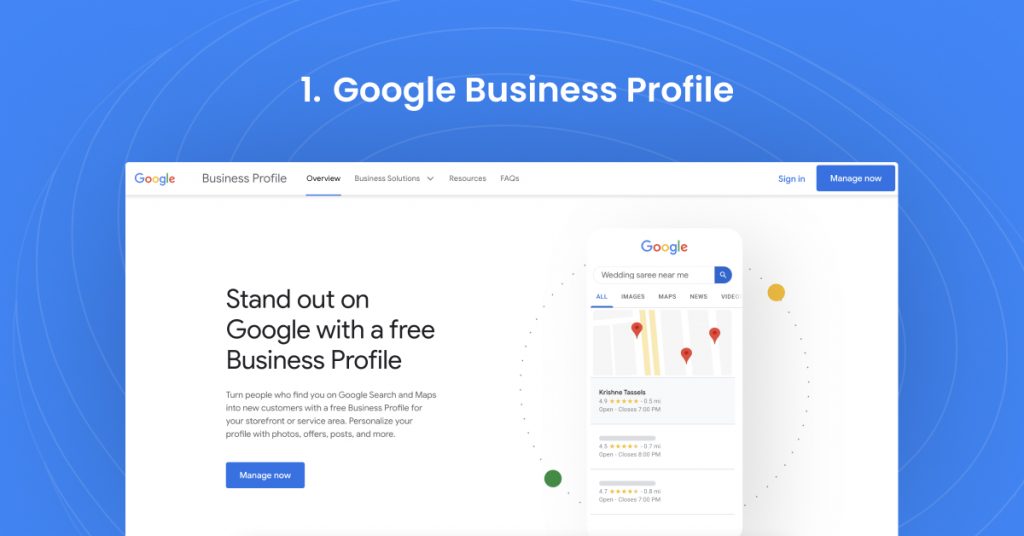 Google Business Profile (GBP) is the first step to getting more reviews online. GBP will list your business on Google Maps and help you appear in local search results. It's free to create your GBP profile and lets you provide important information to potential customers, like your hours of operation, location, phone number, pictures of your business, and more.
More customers use Google to search for products and services than any other site online. That's why setting up your GBP before focusing on any other review site in your industry is beneficial. For more information, check out our article on how to optimize your Google Business Profile.
2. Facebook
Facebook is the world's most widely-used social media platform, with nearly three billion monthly users. You can reach plenty of potential customers with a solid Facebook Business Page. Customers can leave written reviews of your business and rank it on a simple "Recommend" or "Don't recommend" scale. It's a great site to collect reviews for your business, no matter your industry. To learn more about leveraging Facebook, check out our complete guide to Facebook review recommendations.
3. Angi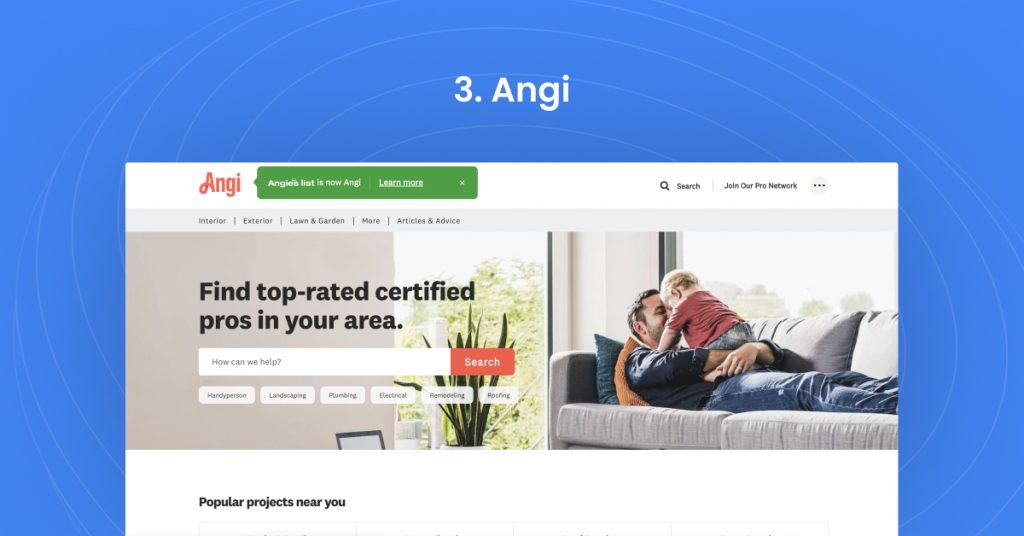 Angi, formerly known as Angie's List, has been a well-known business review site for years. The platform initially focused on local businesses, but today, it's one of the most reputable review sites for businesses in the home care industry.
Only registered Angi users can leave reviews, which means your business is less likely to receive fake reviews. Instead, you'll receive authentic reviews from actual customers. You can list your business on Angi for free or pay for a premium membership to help your business attract more customers and maximize your return on investment.
4. OpenTable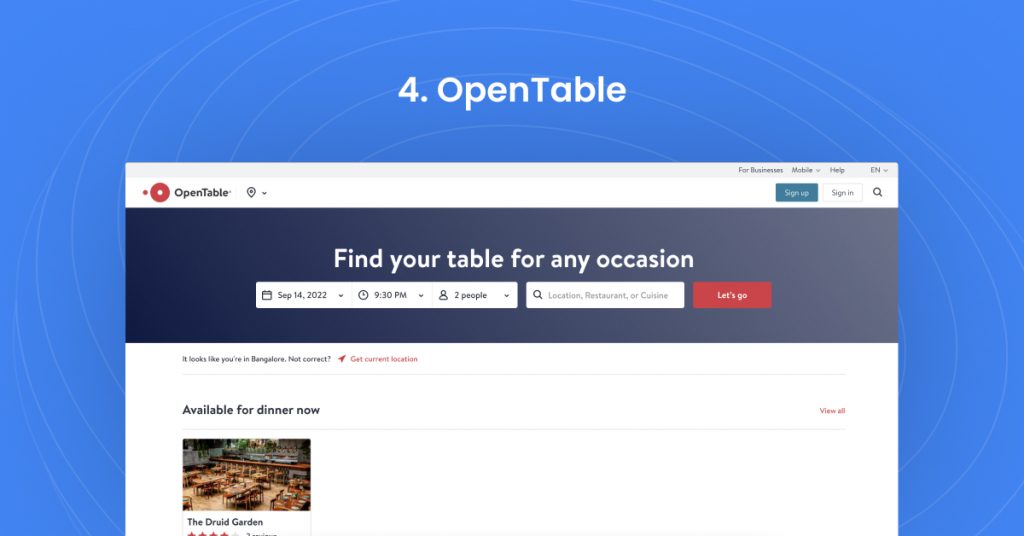 OpenTable started a way for diners to make restaurant reservations online. Today, it's one of the top review sites in the restaurant industry. Customers visit the OpenTable website and read detailed restaurant reviews with star ratings and recommendations. You can create a free account on OpenTable to start collecting reviews for your restaurant today.
5. G2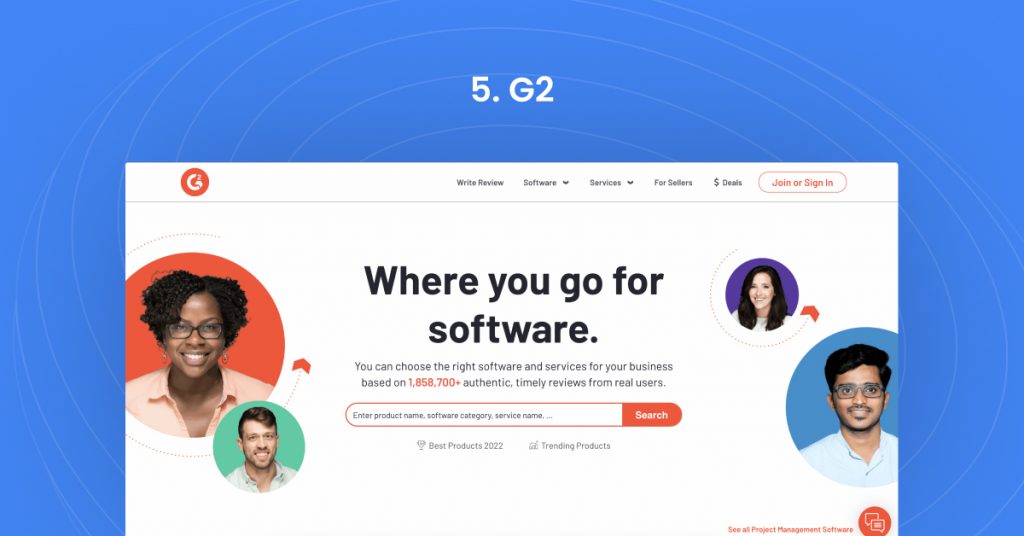 G2 is the first place shoppers look for business-to-business (B2B) software reviews. G2 ranks software apps on a scale from one to five stars, and the reviews include information about ease of use and security. With roughly 60 million people turning to G2 and nearly 1.7 million reviews to date, G2 is the industry leader in tech reviews.
6. Amazon customer reviews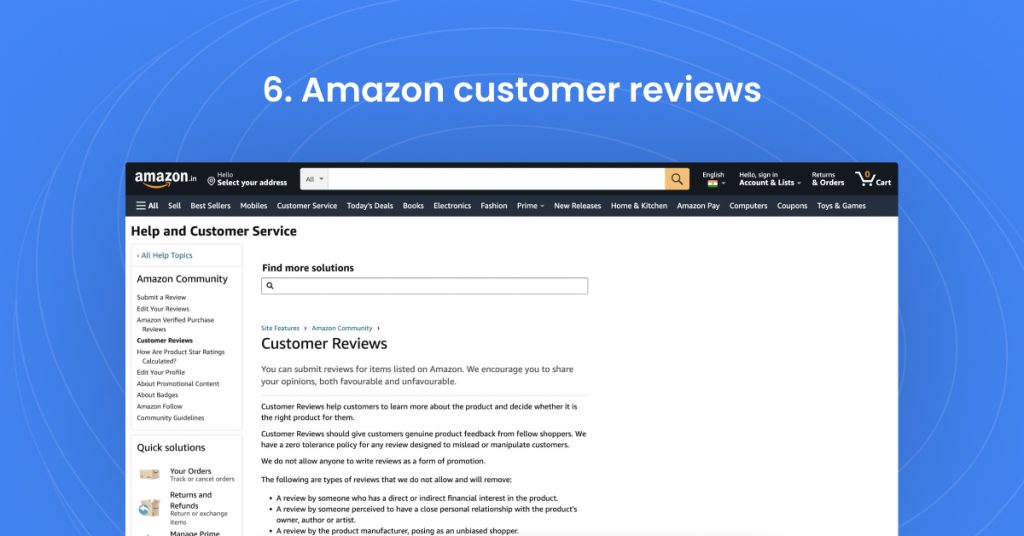 Amazon has become a giant since it was founded in 1994 and was one of the first sites that allowed users to review products. Almost any product can be purchased on Amazon, making it one of the first places customers visit when purchasing a product online. Customers rank Amazon products on a five-star scale and can leave written reviews too. It's a simple system that works for 197 million monthly users, so getting your products listed is a massive advantage.
7. Foursquare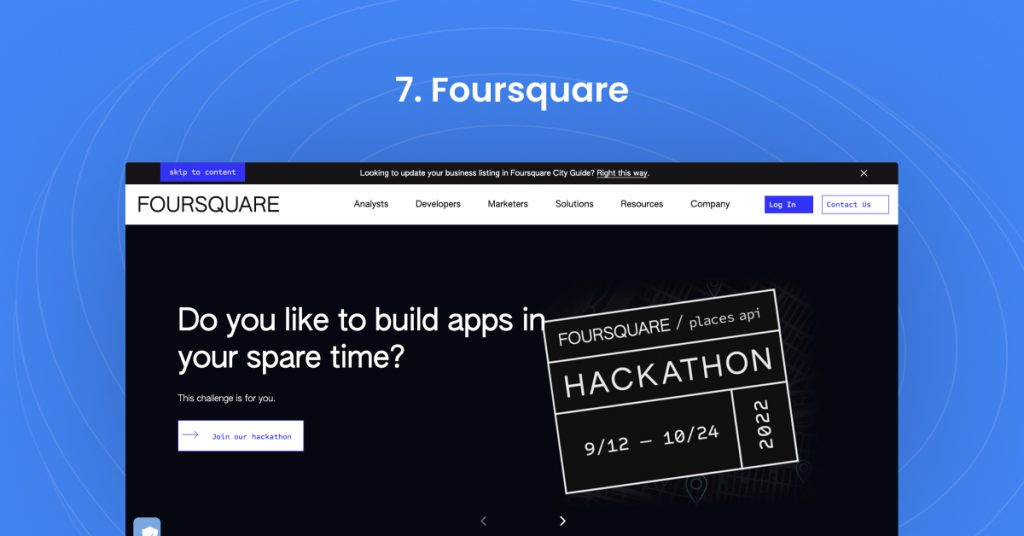 If your business has at least one physical storefront, you need a listing on Foursquare. The platform started out as a social network, but today, it's a top review site for all kinds of venues and businesses. Users can find your business and access information about when you're open, how close you are, what products you offer, and how customers review your business. With more than 50 million active users, It is one of the best sites to get more foot traffic to your business's physical location.
8. Healthgrades
You need a listing on Healthgrades if your business is in the healthcare industry. HealthGrades is a review site that houses the data of more than three million healthcare providers. It covers dentists, doctors, nurse practitioners, surgeons, and nearly anyone else who works in healthcare, making Healthgrades reviews very valuable to your business.

All you have to do is go to the account registration page, fill in all the necessary information, and verify your account. You'll then be listed on one of the most visited review sites in the healthcare industry. Patients who have visited your practice can fill out a patient satisfaction survey for new patients to see when they visit your profile.
9. Expedia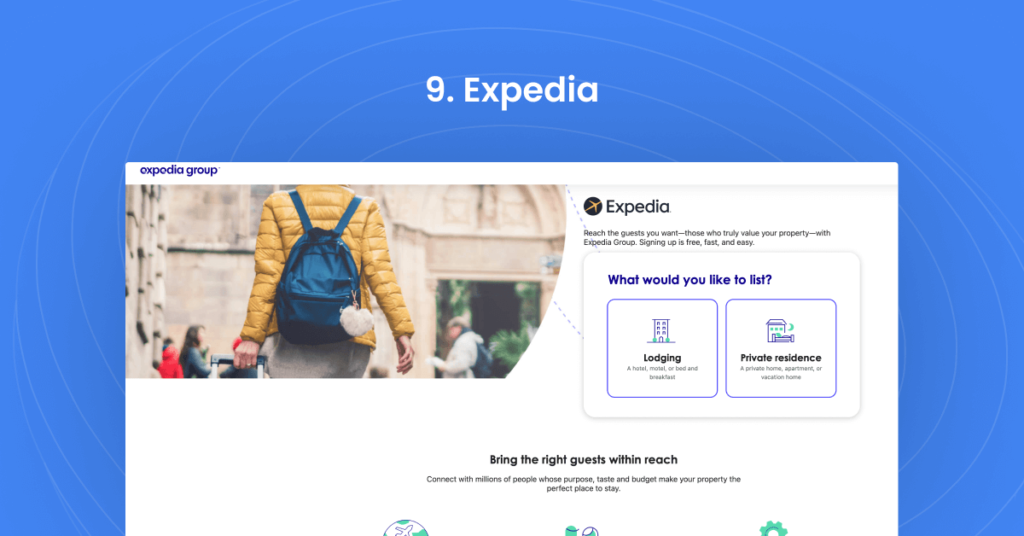 With 112M+ monthly unique visitors, Expedia is one of the largest travel review sites on the internet. It's a great place to list your business if you own a restaurant or hotel. You can create your listing on Expedia for free and start collecting, managing, and promoting your reviews.
10. DealerRater
DealerRater is one of the first websites customers turn to when deciding where to buy their next car. The site is incredibly popular, which means DealerRater reviews can be very beneficial to your dealership. Motorists can also rate and review mechanics on DealerRater. With more than 7 million reviews and 34 million customers, you can expect to gain more reviews and more customers when you list your business on DealerRater.
Frequently asked questions about business review sites
Can you pay for good reviews?
Paying or providing an incentive for reviews is against the guidelines of most review sites and can get you penalized for using them. They can also be considered fake reviews, which are illegal, according to the FTC. It's never a good idea to pay for reviews.
Are online reviews reliable?
Due to laws and guidelines prohibiting fake reviews, you can be relatively certain that most reviews are from genuine customers and can be considered reliable.
Manage your business listings efficiently with Birdeye
If you're relying on just one or two sites to get reviews for your business, you're missing the mark. Birdeye can help you list your business on popular review sites, rank higher in Google's search results, and attract more leads to your business. Click the banner below to learn how you can automate your listings and drive more revenue with Birdeye.

Originally published