The real estate industry is a people-first business that runs on positive client experiences and word-of-mouth recommendations. Ideally, all your business needs to thrive is referrals from satisfied clients to attract more leads. But things have changed in the digital age.
The Internet has become the first source to look for recommendations. While a glowing personal referral from happy clients can bring in more leads, positive reviews online serve as genuine advertisements, social proof, and accelerators in the lead conversion process.
In this blog, we'll explain how positive reviews online can change the game for realtors.
Gain your client's trust
Securing listings is difficult enough, but winning your client's trust before they ever contact you is even more challenging. Studies show that 43% of buyers search online before contacting an agency. Your strategy for winning over a client has to begin at the point of first impression – online review sites.
To secure new leads, you need your happiest clients to tell others about the positive experience you provided. And that can happen much faster with positive online reviews on Google, Zillow, Realtor.com, and Facebook, than just word of mouth.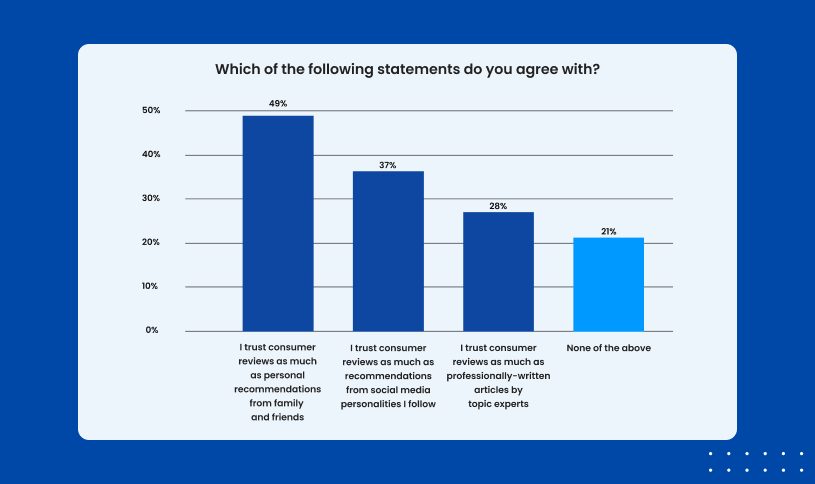 Outshine your competition
Industry competition is getting more fierce day by day. On most days, your success rate depends on how well you can position your brand and attract your ideal clients above your competitors.
While your personality as a realtor can be a deciding factor in closing deals, the game begins much before the first handshake. Positive reviews can help you stand a cut above the rest. When your potential clients are deciding between two realtors, positive glowing reviews for your business can seal the deal faster than you can imagine.
When you generate that first client interaction on the back of positive online reviews, you're already starting on solid ground.
Local searches have tremendously increased. Popular search engines like Google and Bing prioritize listings with higher positive reviews as they add credibility to a business. Positive online reviews only indicate that you are most likely to provide a higher than satisfactory experience to your clients. Google and other search engines benefit by showing your profile to searchers.
Review sites like Zillow and Realtor.com also dominate most searches for local businesses. A high volume of positive reviews here can establish you as the best choice for your customers.
So by getting those positive reviews online, your clients discover your profiles before your competitors across all popular channels.
Reach customers at every stage of the buying process
Understanding your clients' search process can be tricky.. Some clients who search for your services may be ready to book right away, and others will only be looking for information.
Positive online reviews can help you influence all your clients at each stage of their buyers' journey. Consider this example of a typical buyer's journey to understand the impact of positive reviews on your potential clients.
Someone looking for home searches for "realtors near me" in Google. The search results present them with plenty of viable options. How do they choose what's best for them? They'll most likely consider those with higher ratings and positive reviews first. This is how reviews encourage clients in the discovery stage.
Next comes someone who is deciding between two realtors before making the final decision. This may be after they have met you and your competitor. Your positive online reviews can also help them choose you above your competition because of the overwhelming social proof they provide.
Doubt is a natural byproduct in every real estate transaction. Make reviews a part of your process to quell it at every stage instead of spending hours convincing your clients.
Positive reviews boost Local Marketing Efforts
From word of mouth of friends and family to using social media and search engines as discovery tools, the business discovery process has drastically changed over the years. This is especially true for local businesses, and real estate falls squarely into this category.
As a realtor, you need to establish and manage a strong presence on social media and other listing platforms besides your website.
Responding to reviews is a critical aspect of managing your online reputation and fostering a positive relationship with your customers. According to a study by BrightLocal, 98% of customers read online reviews for local businesses. Not only do positive reviews help you stand out as a customer favorite, they also help you rank higher in search results.  Reviews factor in 16% of all search engine-related decision-making for local SEO campaigns.
Local searching comes from a place of high purchase intent that can quickly translate into deals. To close those deals faster than your competition, build and share reviews on Google, Facebook, Twitter, and Zillow so that your local customers find you sooner.
By boosting the number of reviews and optimizing their website for local SEO, Owen & Co. broke into the local three-pack for local searches. This resulted in an improved Google ranking and 25k visitors to their website. All because they prioritized reviews for their realtor business.
Unlock a new level with positive reviews for your realtor business
There are two critical pillars in real estate marketing: trust and discovery.
Listing websites and search engines can handle discovery if you position yourself right and use the right keywords in your campaigns. Google values Expertise, Authority, and Trust (EAT) when choosing one listing above the other. You can achieve expertise and authority via content, but trust is where things get tricky.
Trust comes from positive reviews and ratings that show Google and your potential clients that you are the most reputable option in your industry.
The more positive reviews you have the more you can elevate your search engine rankings and convert customers faster. Boost your business in SEO and other organic marketing campaigns easily by securing positive reviews for your boost.
Generate more reviews for your realtor business and take control of your marketing efforts with Birdeye – the leading online review management and reputation management solution. We make review generation and management easier than you can imagine. 
While you focus on delighting your clients, we will make it easier for your clients to share their positive experiences. Sign up for a free trial to see how Birdeye works now.

Originally published