Did you know that 78% of consumers say that they are unlikely to choose a business with a poor online reputation? Moreover, 85% of customers say that they would not buy from a business with a negative online review in the last 12 months. Birdeye's study on the impact of online reviews and reputation is clear – reputation management is critical for every local business.
For buying a car too, customers start by looking up online reviews and recommendations. Therefore, maintaining a strong reputation, both online and offline, is crucial for your car dealership business.
Reputation management for automotive businesses spans various verticals, and this blog post gives you a comprehensive overview of what you must do.
What does reputation management for the automotive industry mean?
Automotive reputation management involves proactively monitoring and managing your automotive business's online presence to ensure it appears favorable to potential customers.
This involves generating reviews, responding to customer reviews on Google and other review sites, and monitoring and acting on customer feedback across channels.
A high volume of positive reviews indicates that your business values customer satisfaction and can, in turn, inspire confidence in your brand.
Key benefits of reputation management for your car dealership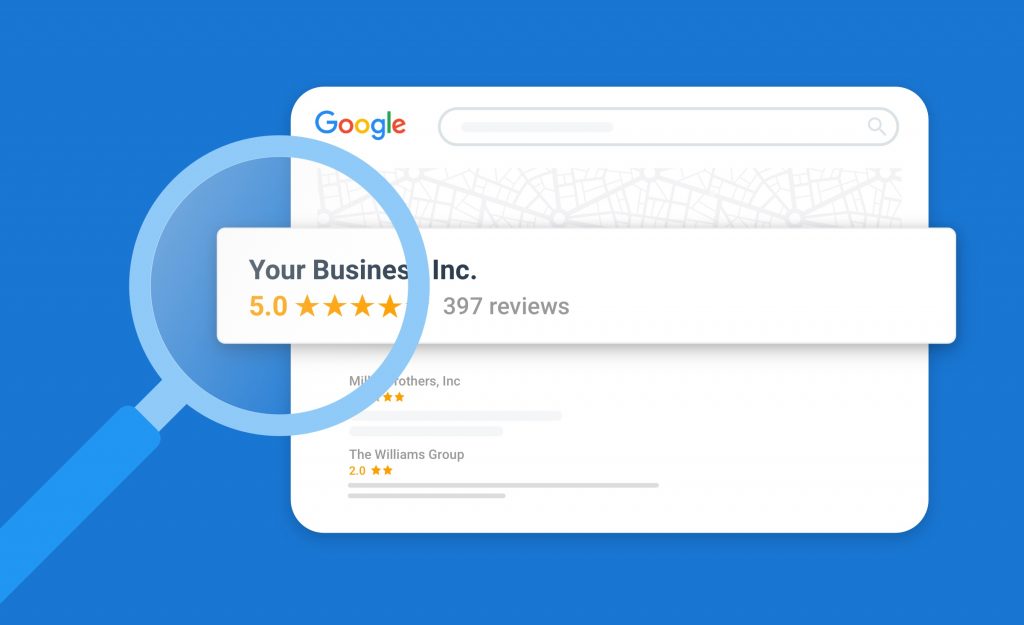 Investing in reputation management for car dealerships and other automotive businesses is undoubtedly worthwhile. Monitoring and boosting a positive online reputation helps your business to:
Generate more leads through online channels like Google, listing websites, and social media. If customers see that you have glowing reviews from previous customers, they are more likely to interact with your business.
Improve your conversion rate. It becomes much easier to convince a potential customer when you have positive feedback from other customers in public domains. You can dispel any doubts they have with the social proof you have generated across channels.
Increase your click-through rates on Google Ads. You can feature your Google Business Profile star rating and reviews on your Google local service ads by enrolling for Google Seller Ratings.
Improve brand awareness in the market. Businesses with a more substantial online reputation rank higher in local search results, making them more prominent in their target location.
How to boost the online reputation of the automotive industry?
Online reputation management for an automotive business spans different channels to ensure you make the best possible first impression on a potential customer. Some of the best ways to manage the online reputation of your automotive business such as car dealerships and auto dealerships are:
Grow and manage reviews for car dealership to boost social proof
Build a consistent presence on all listing websites for local SEO
Establish a strong presence on social media for your automotive dealership
Collect and manage customer feedback to improve customer satisfaction
Grow and manage reviews for car dealership to boost social proof
Reviews are the backbone of your reputation management. When a potential customer looks up "dealerships near me," this is the first thing they'll see. The search engine features the average star rating from customer reviews in this Google local map pack. This plays a vital role in the customer's purchase decision.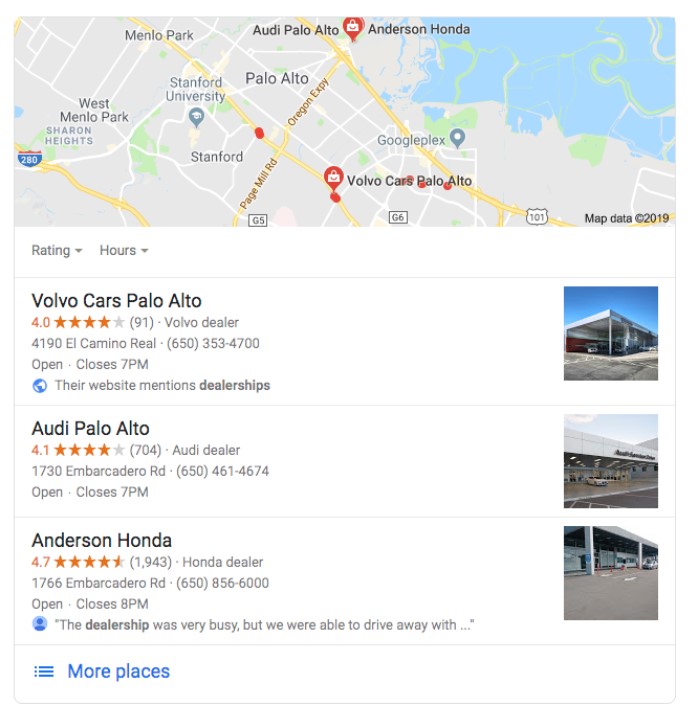 An automotive business's solid online reputation largely depends on its review management process. You must make sure that:
You regularly ask all your customers to write reviews on your Google Business Profile and other customer review sites.
Your team monitors all reviews, responds to them immediately, and flags any negative reviews.
You handle the complaints in negative reviews and get back to customers with an apology and plan of action.
Your potential customers see your positive reviews across all marketing channels by including them in social media content, email marketing newsletters, billboards, etc.
Best practices for getting more out of customer reviews for your auto dealership
Make sure every customer writes a review for your automotive dealership
Send review requests to all customers irrespective of their experience with you. Customers trust businesses with a healthy mix of positive and negative reviews than those with just 5-star reviews.
Use all possible ways to send review requests
Asking customers for reviews in person is great. Unfortunately, it's not enough. It's too easy for customers to say "Yes" to leave a review and immediately forget to do it once they get home.
For best results, send a reminder email or text to customers on the same day of the sale or service.
Include a direct link that customers can use to rate and review your business.
You can even use a mobile kiosk (touchpad or mobile phone at your business location) as an easy way for customers to leave a review on the spot.
Pay attention to timing
Send a review request to a customer the same day a sale or service concludes.
Customers might be happy to leave a review on the same day as the purchase as their experience will be fresh. A month later, after the new car smell is gone, they're much less likely to take time out of their day to leave a review.
Invest in review automation
Let's be honest. Manually sending new reviews to customers every day is tough. With all the work that goes into running a business, there might not be time to manually send reviews to each one of your customers.

Do not let the lack of time hold you back from building a stellar reputation for your automotive business.
Invest in review automation so that:
Each customer instantly gets a review request when you log in a sale or transaction.
You get a notification when someone leaves a review with the option to automate responses.
Your team can instantly monitor reviews, flag issues, and respond to customer concerns.
You can automate review sharing to social media channels based on predefined criteria.
Birdeye Reviews helps you automate review requests, review responses, alerts, and review marketing in a few simple steps. Monitor and analyze your reviews across 100+ review sites from a single dashboard.
Dealing with negative customer reviews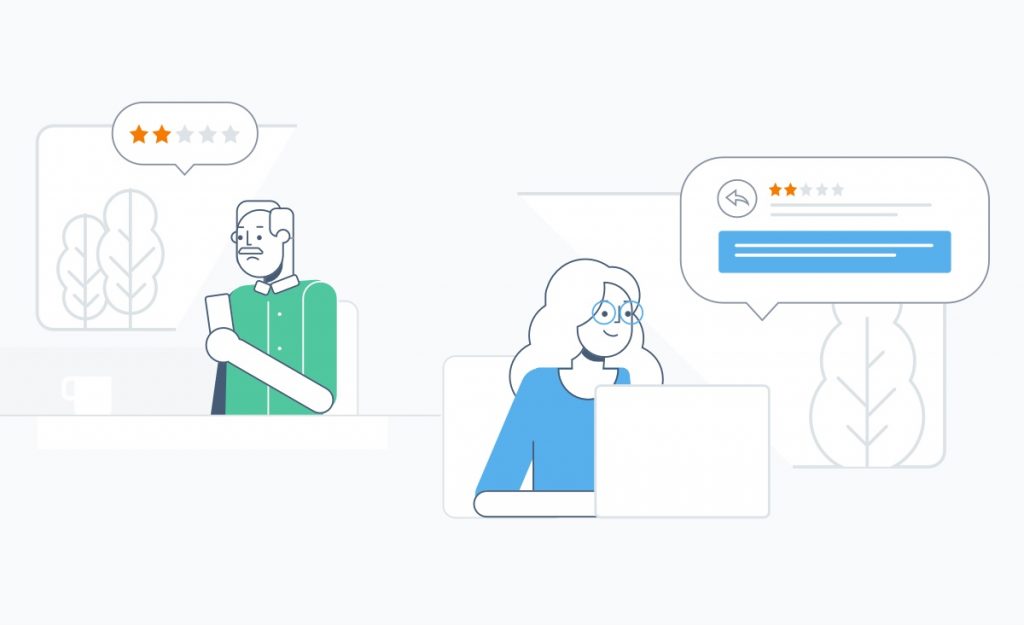 If you're sending lots of review requests, chances are that you're going to get some bad reviews. It happens to every business, even the best ones.

So what can you do when you get a bad review? If you have reason to believe the review is fake, you do have the option to report the review. Sites like Google and Facebook will remove a review if they see that the review came from a customer who isn't on their list.
Most of the time, the best way to deal with a bad review is through a great response. Here's a 3-step process on how to deal with an angry customer review.
Step 1: Take a deep breath
While a negative review can be unfair and can seem like a personal attack, it's important to remember that potential customers are looking at your reviews to determine what kind of service you provide. So before you respond, be sure to take a deep breath. Remember to be polite.
Step 2: Apologize and sympathize
You can also give some contact information to take the conversation offline. It can be easier to solve the customer's problem when the back-and-forth is outside of public view.
Here's a template you can use with your customers.
Thanks for bringing (issue/problem that the customer experienced) to our attention. While we typically pride ourselves on doing everything we can to make our customers happy, it's clear that we fell short here. I want to make sure that you get the attention you deserve as a valued customer. Give me a call at (phone number) when you have the chance.
Step 3: Politely ask the customer to take down the review
Once you've got to the bottom of the issue that the customer experienced, you have the opportunity to ask the customer to take down their review. Again, just remember to be professional and be polite.
Here's a template that you can use to ask customers to take down their negative reviews.
Hello (Customer),
Thank you for helping us to improve our customer experience. We regret that your initial experience with us turned out to be a negative one. Because of your review, we've taken steps to make sure that this issue will not happen again for you or any other customer. If there are any additional issues you would like to see resolved, let us know and we will work to quickly resolve them.
We do understand that your review of (Company) on Google was based on your initial experience. We hope that your opinion on us has since changed. We would appreciate if you edited your review to more closely reflect your current opinion. We take all of our customer reviews seriously and we want to make sure that every review is as accurate as possible.
Thank you!
Boost the reputation of your car dealership
Want to see the impact of Birdeye on your business? Watch the Free Demo Now.
Build a consistent presence on all listing websites for local SEO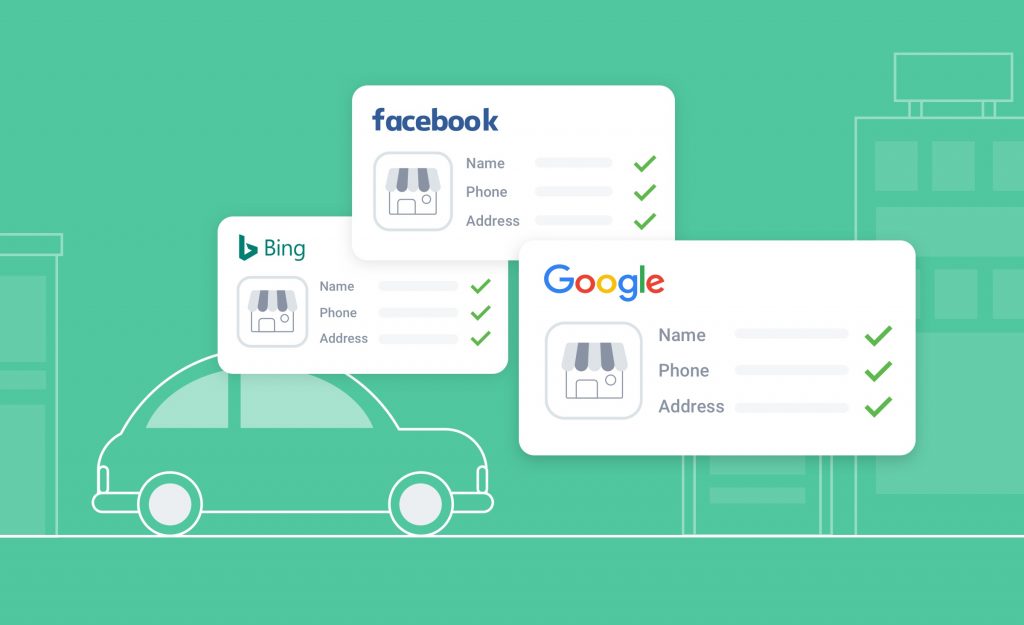 Another important aspect of managing your automotive reputation involves effectively maintaining your visibility on automotive listing sites.
It is essential that customers can easily find your services in the places they usually visit to look for auto dealer businesses.
Review and listing sites for automotive dealerships
When considering customer reviews, focus not only on major platforms like Google and Facebook, but also on smaller, niche sites. Customers browsing these sites are often already in the process of choosing an automotive business soon and are just narrowing down their choices.
Here are some car review sites that automotive businesses should monitor closely:
Cars.com
DealerRater
Edmunds
CarGurus
SureCritic
Auto Car Dealers
Car Folks
Sites for auto dealers
Carwise
Repairpal
SureCritic
AutoBody Review
Mechanic Review
AutoMD
Impact of business listings on search rankings:
There are many listing websites, and you may wonder if having a profile on each of these sites is all that important. The answer is an emphatic 'Yes'. This is because:
Having a presence on niche-specific listing and review websites that specifically caters to car dealerships significantly increases your chances of featuring the top local search results.
Google uses the information on these listing websites to verify your information on Google Business Profile such as Name, Address, and Phone number (NAP), which is an important local search ranking factor. Your local listings determine if your business is relevant, in the right location, and trustworthy to be recommended to potential customers.
The reviews on local listings increase brand awareness and trustworthiness for potential customers to choose your business. So, the more, the merrier.
Know more about how to manage your automotive business listings with our detailed guide.
Establish a strong presence on social media for your automotive dealership
Your business reputation is not limited to just review sites and listings. Most customers look for the business's social media profile before choosing. So, managing your social media presence greatly impacts your reputation management.
When a customer looks you up on Facebook or X (formerly Twitter), ensure they see the positive reviews, wonderful products, and customer service you offer.
Most businesses have individual accounts for each of their business locations. With that many social media accounts, it is easy for things to fall through the cracks. But staying vigilant and managing these accounts well can significantly boost your reputation. Here're a few tips:
Work on creating locally relevant content for your social media accounts so that customers can see that you are the most relevant and optimal choice for their purchases.
Use a social media management tool like Birdeye Social that allows you to access all messages per customer interaction in one place to answer customer queries and concerns instantly.
Reshare your positive reviews and testimonials to your social media accounts to boost social proof in your automotive business.
With Birdeye Social, you can manage all your social media accounts from a single dashboard. Everything from customizing content, setting up reviews' auto-share, and responding to customer messages is a breeze with this tool that is specifically built for local businesses.
Check out the tool's competitive pricing today!
Collect and manage customer feedback to improve customer satisfaction
Reviews, listings, and social media play a vital role in managing your online reputation. But that is not where the buck stops! The impact of word of mouth, friends and family recommendations, and user-generated content online is also substantial.
Automotive businesses must ensure that their customers say good things about their business online and offline. And that can only happen when your business focuses on improving customer experience by valuing customer feedback.
Here are some ways to leverage customer feedback for online reputation management:
Actively seek out customer feedback via surveys. When customers have a way of speaking to you, they are less likely to take to public forums and air their problems.
Resolve customer complaints as soon as possible. Use a ticketing system like Birdeye Ticketing that alerts the management of any major issues and helps you track the concern to closure.
Set up social listening to monitor brand mentions and customer sentiment, so that you can identify any potential problems before they become big.
Such proactive steps to improve customer experience can go a long way in building a strong reputation for your car dealership and repair business.
Birdeye – the top reputation management software for automotive dealerships
Building and maintaining a positive online reputation for your automotive business can be challenging in a competitive market. That is why businesses need a strategic approach that handles reviews, listings, social media, and customer feedback while allowing you to scale your business.
For a growing business, these processes can be overwhelming and that is where reputation management software comes in.
Birdeye is the top choice for many automotive businesses to handle their reputation because it allows you to improve customer experience, boost customer loyalty, and improve your revenue from a singular dashboard. Powerful integrations with CRM tools and review sites make it possible to grow your business across multiple channels with ease.
All you need is here, and accessible with a few clicks.

Originally published