Social media marketing is growing rapidly within the real estate industry. While agents are excited to create social media profiles on multiple platforms initially, they may not fully understand what will make their profile shine, and what will scare customers away. Here is a list of social media marketing mistakes realtors must avoid while building their social media marketing strategy and interacting with customers:
Before we take deep dive into some of the common mistakes, learn about what Real Estate Agent and Coach Aaron Novella of Keller Williams and his team are doing right! Discover how Novella leveraged Birdege text messaging to engage clients personally, adding to their overall experience. Texting allowed him and his team to gain a clear advantage over competitors by providing a real-time, seamless, and highly effective communication process.
5 Social Media Marketing Sins
1. Making yourself the star
Most clients like charismatic Realtors, but it's the property or the sale that should be the center of attention. Try to show appreciation for your clients. Sharing a picture of happy clients in front of their new home (or a home they just sold) makes them the star and shows that you focus on satisfying your clients' needs. If you are only focused on yourself, you risk giving the customer the impression that you care more about yourself and less about would not be interested in getting them the best deal on their dream home.

2. Posting unsuitable comments
It can be easy to offend people online, so vigilant to avoid posting anything that might be seen as inappropriate. You might mean something as a joke, but if it's forwarded and loses the context, it could hurt your reputation. If you have to think twice before sharing something on social media, you should probably just delete it. When it comes to your business, it is always better to be safe than sorry. Another way you make sure you are monitoring customer sentiment and preserving your social reputation is through social listening! Learn more about that here: Getting started with social media listening.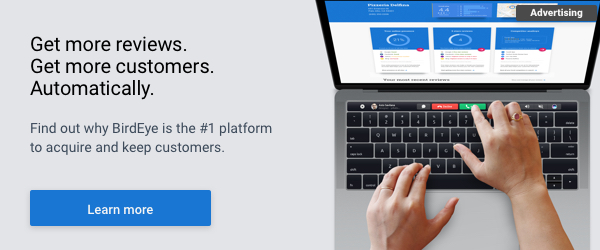 3. Over-promoting your business
Avoid continually posting promotions, along with making it seem like you care less about customers, it can come across as spammy. It's always a good idea to share information about a new listing or a listing that just had a price drop, but continually promoting the same property can become annoying. By crowding your timeline with promotional posts, your followers may lose interest and choose to unfollow you. Instead, create a mix of content that includes blog posts and infographics along with any promotional message. Imagine you got 4 emails a day all about new listings, you would get overwhelmed fast and would unsubscribe. It is similar to your social media marketing strategy. You need to make sure you have a mix of thought leadership content, exciting new listings, helpful links, and customer stories.
4. Burying people with information
Along with keeping your content customer focused and different, you should be conscious of how many times a day you should post. This takes testing! Try one or two a day to start and test how your followers engaged. Along with how many times a day you should post, you should consider your profile itself. Don't try to stuff your social media bio with unnecessary details. Make sure the information provided is correct, and sales numbers are accurate. Of course, accuracy also applies to pictures of properties your list and you'll want to conform to the National Association of Realtors (NAR) Code of ethics.
5. Unoriginal content
Copying other people's content is a big social media marketing mistake. If you love the work of other real estate experts or publications, retweet or reshare some of their best works. Otherwise, your site and social media marketing channels should showcase original content directed to those who are looking to buy and sell property in your market. The content you create yourself to highlight who you are and what you offer will help establish a professional brand that generates real estate leads.
Master your social media marketing today
By consistently responding to social channel followers, you can improve your online reputation management. To learn how you can respond to social comments and reviews from one control panel, read more about Birdeye 's social engagement tool. Continue learning about the do's and don'ts of online reputation. 
Since you are here, you can also discover the importance of realtor ratings and review sites.


        

This blog post is part of our Social Media Management Guide 


      

           



Originally published