The digital environment has been evolving at a rapid pace, and it's often difficult for location-based businesses to adapt. Marketing teams are often too focused on delivering great experiences across both physical and digital touchpoints to keep up with the latest social media and SEO trends.
We wanted to put together some tips on how businesses can attract more customers across all of their different locations, so we decided to sit down with an industry expert. We spoke to Bobby Dimovski, founder of the agency 4MJ Social, to hear his tips, tricks, and insights for multi-location businesses.
To start things off, what does 4MJ Social do and what kinds of services do you offer to clients? 
4MJ Social is an Experience Marketing agency that looks at building up their clients online presence through listings, online reviews, social media and chat. We work with businesses across different verticals, but we're really focused on clients in the healthcare space. That includes doctors, physical therapists, dentists, chiropractors, etc.
We started off as a social media agency in 2014. That's evolved over time. Now, we help businesses with SEO, online reputation management, and web development. 
Can you tell us a little bit about what clients in healthcare are looking for and what their biggest challenges are in terms of SEO and reputation management? 
In any industry, the first people to go online and discuss their experiences are the ones that feel like they've had negative experiences. Of course, the problem's even bigger within the healthcare industry. There are often patients who feel dissatisfied with matters that relate to their health or their family members' health. That means the feedback they leave can be very emotional.
It's tough for these physicians and other healthcare professionals to see this negative feedback. After all, their biggest goal is to help their patients live happier and healthier lives. These bad reviews tarnish their reputation and even their pride. Even a good doctor is only as good as their reviews these days.
With all of that in mind, one of our biggest challenges is helping practices collect more balanced feedback. That gives prospects a more accurate representation of what the patient experience is like.
What are some of the mistakes that you see clients making in SEO and in online reputation? 
I used to totally avoid doing SEO. It was so complex that we had to charge an arm and a leg just to make it worth our time.
That's changed recently. In the past three years or so, we've really dove headfirst into local search engine optimization. What's different is that Google has changed the whole process of searching for a local business. If you're searching for a doctor's office in your city, the first thing you're going to see is the Google local 3-pack that displays relevant local businesses.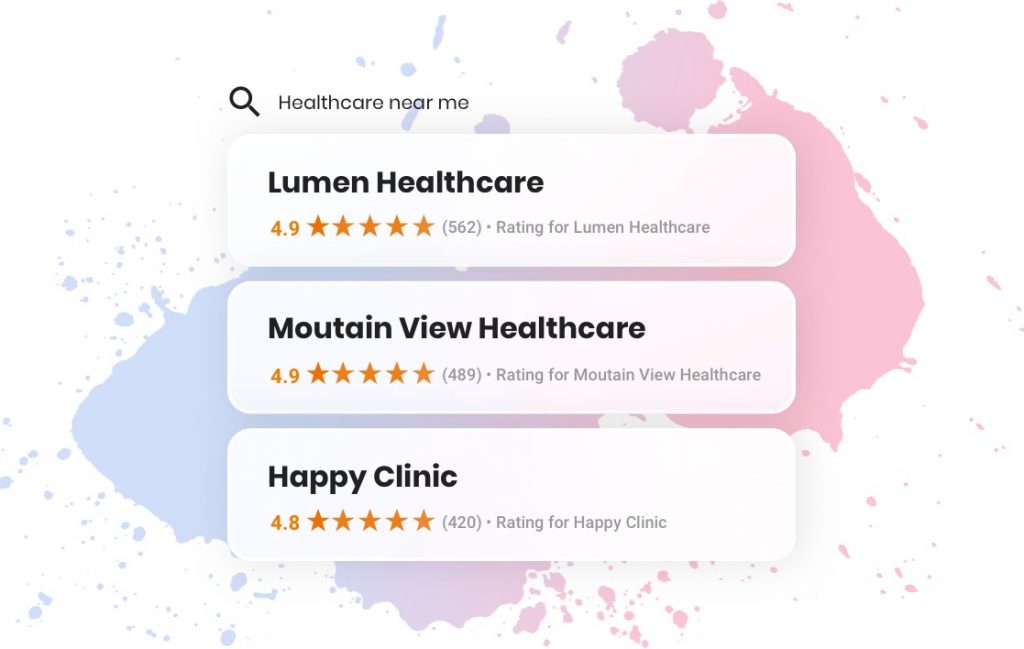 Since this change has been made, we haven't been worried about competing practices 20 miles away or 50 miles away. The only practices that show up in local search results are all within a small radius. That means it's much easier to leverage SEO to bring your business to the top of rankings.
There's one thing that we've focused on to help businesses rank in this local 3-pack: online reviews. Google weights reviews very heavily when it comes to search ranking. Of course, there are a few common misconceptions going around about reviews and search ranking. Some marketing teams are content with just generating quality reviews, but it's also important to generate and respond to them consistently. It can sound a little tedious and cumbersome, but when there's a systematic approach to it and you're leveraging automation, it's actually very straightforward. 
What areas do you feel that most local businesses are still falling short in on the marketing side?
Coming from a social media background, one factor I think about a lot is personalization, which has grown in importance in the past few years. It used to be that putting out a professional image of your brand through stock photos was an asset because it helped to show credibility. It worked well because not a lot of people were doing it, but now this type of branding is commonplace.
Personalization can help businesses stand out on social media and review sites. It's all about centering your online brand around your business's personality. That helps to create an emotional connection with your patients, your customers, and even your employees.
How important is online chat to businesses in 2022? 
The COVID-19 pandemic and the associated lockdowns really expedited what was inevitable within our society. We were moving towards constant digital communication through social media, texting, and chatbots. After a year of everyone being at home, customers now expect businesses to provide these mediums of communication to prospects and customers.
We've seen the effects of this shift firsthand with the digital ads we're putting out for clients. Customers won't call us anymore, but they're happy to text or start a chat. These days, customers don't want to call a business and get left on hold. Businesses that are slow to adopt new communication mediums are going to be a step behind the competition.
What bits of closing advice would you offer up to marketers at any local business about the best kind of low cost, high reward strategies to focus on?
If I were to try and keep things as low cost as possible and effective as possible, I'd focus on social media and Google My Business. Those two things do take effort, but both help to spread brand awareness and engage the community. This goes back to what I said earlier about personalization. If you can give personalization to your customer base, and have them spread the word about your business to their friends and family, you can grow your brand and build credibility locally. That not only helps to drive new business but also keeps retention rates high.
If you keep Google My Business profile up-to-date, it will be much easier for interested prospects to find your business. Sometimes, customers won't even get to your website if it isn't set up properly.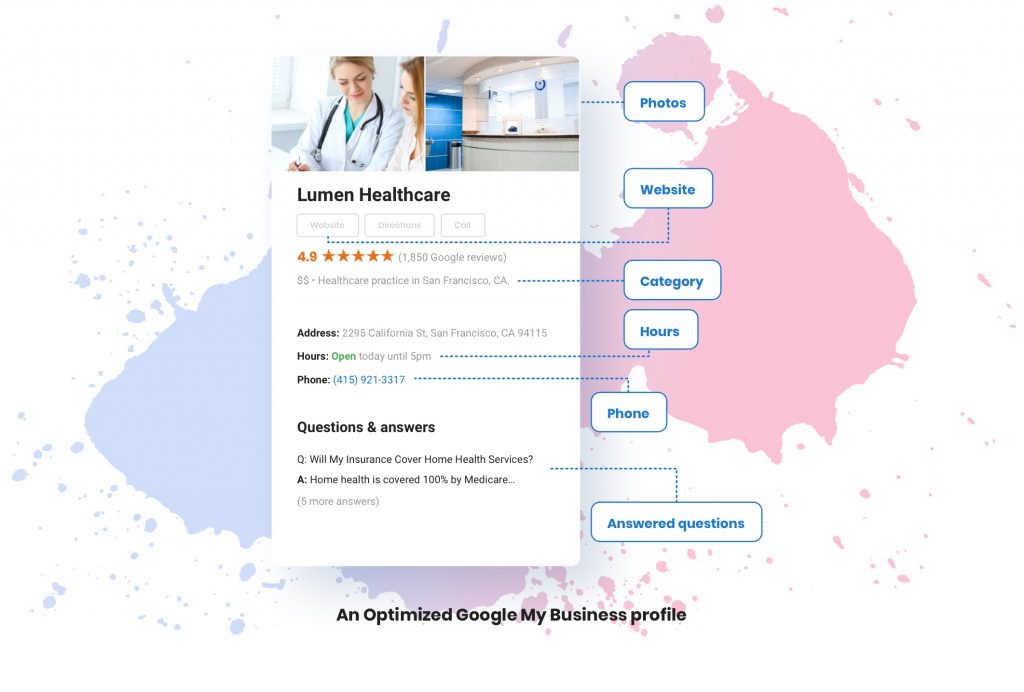 Looking for more tips on how to market your business? 
Looking to grow reach for your brand? We put together a comprehensive guide to optimizing your Google My Business profile. It contains tips, tricks, and insights to help your business attract more leads in organic search results.


        

This blog post is part of our Social Media Management Guide 


      

           



Originally published