Your customers care about your reviews. Studies show that 92% of customers consult customer reviews before purchasing. And because customers have become increasingly reliant on online reviews, they have to navigate a vast sea of opinions to find your business.
To help them navigate through millions of reviews easily, customer review sites have become their savior.
But what are customer review sites?
Customer review sites are online platforms where customers share their experiences, opinions, and ratings about products, services, or businesses. These become valuable insights and feedback to help potential customers make informed decisions.
There are hundreds of review sites all over the Internet. Here is a list of the top 6 customer review sites to enhance your online reputation starting now.
Why should businesses pay attention to these 6 customer review sites?
By monitoring and actively engaging with customer reviews, businesses can address concerns and improve their offerings.
Businesses should pay attention to customer review sites because:
Impacts their reputation and success
Builds the brand's image
Houses positive reviews to attract more customers
Demonstrate the brand's commitment to customer satisfaction
Now that you know why you should be using them, here are the 6 top customer review websites: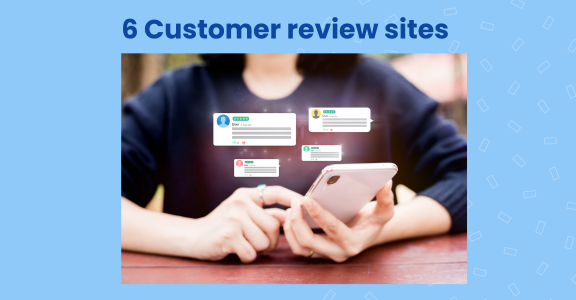 1. Google
Right now, Google is the king of the review ecosystem. After all, Google reviews have more visibility than reviews posted anywhere else. Anytime a customer searches for your business, Google reviews are one of the first things they see. 

If you want your business to stay ahead of the competition, claim your Google Business Profile. Claiming this profile will make your business easier to find for your customers.
Show up Where Your Customers Search
Want to see the impact of Birdeye on your business? Watch the Free Demo Now.
2. Facebook
As of 2023, Facebook has 2.95 billion global monthly active users. Of course, social media isn't the only place where Facebook is a winner. While Google stands above the competition, Facebook is the second-best review website people trust.
Facebook's review system is more integrated into its social media platform and serves as an additional way for users to share their experiences and opinions about businesses.
Facebook is unique amongst these best review websites because it doesn't use the typical 5-star rating system. There, customers have two options: Recommend or Don't Recommend.
3. Yellow Pages

While some people might be throwing away their physical Yellow Pages books, there is one place where the concept is alive and well: yellowpages.com. Like Facebook and Google, businesses of all stripes have listings on Yellow Pages.

Yellow Pages attracts around 13 million visitors every month. While Yellow Pages might not have the same monthly user count as Facebook and Google, every review site is important. You never know where a prospective customer could discover your business.
Check out our article on how to create a Yellow Pages free listing to get more customers.
4. Birdeye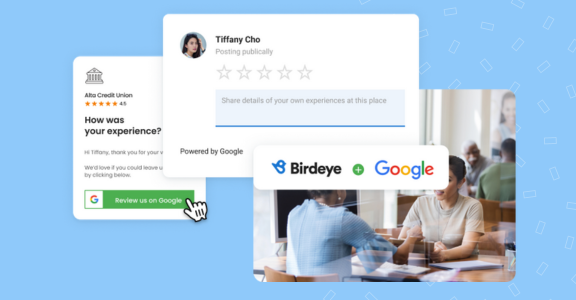 Chances are that your business has a free Birdeye listing that builds custom profiles of businesses based on information available on places like Google and Facebook.
Birdeye aggregates reviews from hundreds of review sites all over the Internet so that you can see reviews from all over the Internet on your Birdeye profile. If enough review signals are picked up on Google's algorithm, these Birdeye profiles rank high in search results.
Click here to find and claim your free Birdeye profile.
5. Porch
Porch is a local home services website that helps homeowners with projects, maintenance, and repairs by connecting them with quality professionals. Customers can reach out to you directly after reviewing your profile.
6. Foursquare
Last but not least, Foursquare, the app founded way back in 2009. Nowadays, Foursquare is an app that allows customers to check in to local businesses and leave reviews.
Again, while Foursquare might not have the same usage as Google and Facebook, the app has a sizable audience. Foursquare has more than 50 million monthly active users.
Check out our article on how to create and update your Foursquare business listing.
Best review sites for B2B companies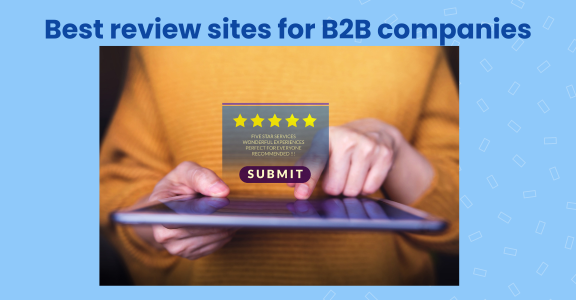 So far, we've showcased some of the top customer review sites available today. But did you know there are review sites specific for B2B and B2C companies?
Here are some of the best B2B review websites to check out:
G2 Crowd
CompareCamp
TrustRadius
1. G2 Crowd
G2 Crowd is a review platform that helps businesses find the right software and products for their needs. With over 700,000 verified user reviews, G2 Crowd provides accurate and up-to-date information on a wide range of products. In addition, G2 Crowd publishes regular reports on the latest trends in the software industry, so you can stay ahead of the curve.
2. CompareCamp
If you're looking for an easy way to compare different products, services, or software, then you'll want to check out CompareCamp. This website provides concise, unbiased comparisons of all sorts of things, so you can quickly find the best option for your needs.
And unlike other review websites, CompareCamp doesn't accept paid advertising, so you can be sure that the information is completely impartial.
3. TrustRadius
TrustRadius is a site that allows businesses and individuals to find and read reviews of products and services. The site also provides a platform for businesses to offer discounts and coupons to reviewers.
The reviews on TrustRadius are written by actual users of the products and services, making them a reliable review site.
Best review sites for B2C companies
B2C companies sell products and services directly to consumers. They need to provide a good customer experience in order to build loyalty and repeat business. Reviews play a big role in their strategy.
Here are some of the best B2C review websites today:
1. Consumer Reports
Consumer Reports is a well-respected authority when it comes to product reviews and ratings. The nonprofit organization tests thousands of products yearly, ranging from cars and appliances to food and electronics. In addition to providing critical information about product performance, safety, and reliability, Consumer Reports also offers advice on how to choose the right product for your needs.
2. Citysearch
Citysearch is a website that provides reviews and listings for businesses in cities across the United States. Whether you're looking for a new restaurant to try, a place to get your car repaired, or a hotel for your next vacation, Citysearch reviews can give you an idea of what others think before you decide.
Benefits of customer reviews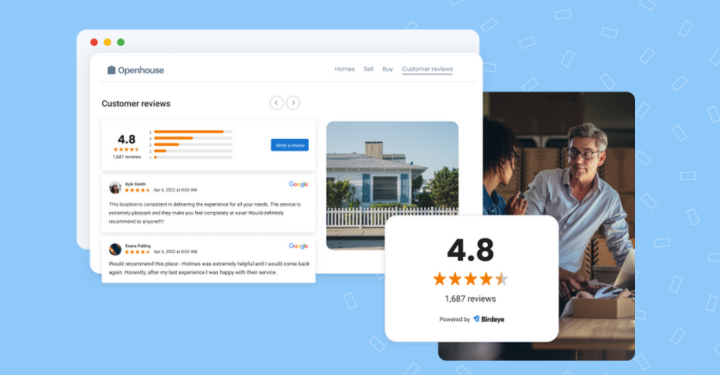 If you're not already using customer reviews as part of your marketing strategy, you're missing out on a valuable opportunity. Potential customers are more likely to trust the opinions of other consumers because they are impartial. Here are a few benefits of taking customer reviews on these review sites:
Collecting customer reviews on the best review websites like Google and Facebook can show potential customers that your product or service is reliable and, therefore, worth their money.
Customer reviews can help you identify areas where your business could improve. By paying attention to the feedback you receive, you can make necessary changes to ensure that your business meets your target audience's needs.
Customer reviews, in the form of feedback, ratings, and testimonials, serve as a valuable resource for potential buyers.
Businesses enhance their reputation and improve their products and services.
Customer reviews on these best review websites validate that real customers have tried, tested, and approved your product or service.
Ultimately, incorporating reviews into your marketing strategy is a win-win situation for both you and your customers. Get a higher ranking and build your brand loyalty with good reviews.
Customer review tips
If you're a business owner looking to get reviews across the Internet, you should consider using a online review management like Birdeye. Here's how review software can help your business. 
Send review requests automatically
With Birdeye, you don't need to send review requests manually. Our platform will take care of it for you. Birdeye automatically sends review requests to your customers via text and email with your select customer review sites as options.
All we need is an integration into the software you're already using. Birdeye integrates with over 3000 business systems and many CRMs, including Salesforce, HubSpot, ServiceTitan, and Yardi.
This allows you to seamlessly manage reviews on 150+ review sites, get alerted about each incoming review via SMA and email, respond to reviews in one place, send out customer surveys to get in-depth customer feedback, and more.
Monitor and respond to reviews across the internet
There are hundreds of review sites on the Internet. You don't have to switch between your different profiles on different review sites. With Birdeye, you can see all your business reviews in one place.
You can even respond to different customer reviews within the Birdeye dashboard. When you post your response, the review will appear on the site where it originally appeared.
Share reviews on social media
Your reviews don't have to stay on the site where it was originally posted. Since reviews work as authentic social proof, make sure they have as big of a reach as possible. Post them on Facebook so they're visible to your followers.
With Birdeye, sharing your reviews on social media is simple and easy. Birdeye allows you to automatically share your 5-star reviews so that you're displaying social proof for the world to see. Ensure all your followers know your happy customers' opinions.
Frequently asked questions about customer review sites
How to leverage SaaS customer review sites?
The best way to leverage SaaS customer review sites is to respond to negative reviews politely, thank customers for their positive reviews, and optimize listings for maximum visibility.
What is the best site for customer reviews?
You can find customer reviews on Google, Facebook, Yellow Pages, Birdeye, Foursquare, Avvo, and so on. The best review website would be those that define your industry.
How do I find honest reviews of a company?
To find honest reviews of a company, customers can search for the company on third-party review sites such as Google, Facebook, and so on.
How do you tell if a business has fake reviews?
The best way to evaluate a business is to search for the business on third-party review websites and check if the reviews include purchase details, service terms, and so on. Some may be fake if the business has only positive reviews.
Where do I go to get product reviews?
You can find product reviews on Google, third-party product review websites, and the company's website.
Are all customer reviews on these sites genuine?
While most customer reviews on reputable sites are genuine, it's important to acknowledge that not all reviews may be authentic. Some reviews could be biased, fake, or influenced by external factors. So, it's always advisable to consider multiple sources of feedback when making decisions based on customer reviews.
Collect more reviews with Birdeye
Don't fall behind on Google, Facebook, or other review sites. Collect and leverage authentic reviews with Birdeye. Birdeye was named the #1 review software by G2 Crowd and is trusted by over 100,000 businesses. Click on the banner below to get the free guide.

Originally published