The restaurant industry is more competitive than ever in today's digital-first world. With viral TikTok videos and review sites shaping diner decisions, relying solely on traditional marketing tactics like flyers won't cut it anymore. Restaurants need to leverage digital marketing strategies to stand out.
Looking for a quick answer what are 11 strategies to do digital marketing for restaurants? Here are those: 

1. Build a user-friendly website
2. Optimize content for search engine
3. Invest in social media marketing
4. Grow your customer base with email marketing
5. Update Google Business Profile for increased visibility
6. Manage your reviews to build social proof
7. Establish a presence on review sites
8. Measure performance
9. Develop a loyalty program
10. Experiment with paid ads
11. Engage customers with SMS marketing

Interested to know the actionable to-dos to make sure you get optimal results? Skip to the section from table of content to read them. 
Why is digital marketing important for restaurants?
Digital marketing is important for restaurants because it allows them to reach more customers, target their marketing messages more effectively, build customer relationships, and track their results.
People rely heavily on the internet for information, recommendations, and deciding where to dine. This shift in consumer behavior has made digital marketing a crucial tool for restaurants to thrive in a competitive landscape.
Imagine having a beautiful restaurant with delectable dishes, but no one knows about it.
Digital marketing for restaurants improves your bottom line significantly by using evergreen digital marketing trends like email or website compared to traditional channels.
What are the benefits of digital marketing for restaurants?
Digital marketing for restaurants is done by using online strategies like social media, SEO, email marketing, influencers, and branded content to help restaurants promote their business, engage customers, and drive sales. Implementing targeted digital marketing enables restaurants to reach more ideal diners effectively. 
Here are the top benefits of digital marketing for restaurants:
Increased visibility to enhance your restaurant's online image
Improved brand awareness to attract new customers
Build a strong online presence to outshine competitors
Grow your restaurant reputation with a better customer experience
Increased visibility to enhance your restaurant's online image
Restaurant digital marketing helps increase your visibility to a wider audience. Platforms like Google, social media sites, and restaurant review sites introduce you to potential customers who help grow your business. A digital marketing agency can help you. Also, you can use our tips below to reach your visibility goals.
Improved brand awareness to attract new customers
Restaurant digital marketing includes everything from targeted campaigns to content sharing to online interactions. It allows restaurants to build a dedicated following, improve customer satisfaction, and establish a memorable brand presence online.
Build a strong online presence to outshine competitors
Your restaurant's brand is more than just a logo; it's the overall experience you offer.
You may offer the exact menu and cuisines as your neighbor restaurant but digital marketing helps you convey your brand's story, values, and personality to connect with customers on a deeper level.
Grow your restaurant reputation with a better customer experience
As per our 2023 consumer data report, online reviews shape multi-location businesses. A consistent online presence, customer reviews, and tailored promotions boost your credibility and foster positive online reputation management.
 Did you know: The top 3 channels influencing the research options for evaluating local businesses are – 'Friends and family,' 'Search engines, ' and 'Customer review sites.'

Read more insightful findings in our guide about the Impact of online reviews on multi-location businesses in 2023. 
11 Digital marketing strategies for restaurants
You need to make a restaurant marketing plan work with a small to non-existent budget. These digital marketing tips for restaurants do just that.
1. Build a user-friendly website
This is a non-negotiable digital marketing strategy for restaurants. You need to build and optimize your website to appear in search results. Your website is the online representation of your brand. It is your guests' first touchpoint with your restaurant.
Tips on website marketing for restaurants:
Create a modern website that's simple to navigate
Use responsive design so that your website adapts to different devices and sizes
Use consistent branding
Optimize for SEO and speed
2. Optimize content for search engine
Did you know up to 91% of consumers use a search engine to learn about a new business? That's why an online presence is critical to growing your restaurant.
Search engine optimization (SEO) involves making your website rank high in the search engine results pages (SERPs) for certain keywords. This allows your content to be visible and easily accessible to potential diners.
Top SEO tips for restaurants
Research and select the best possible keywords to drive targeted search engine traffic to your website
Include relevant keywords in your titles, headers, and meta descriptions
Keep your content fresh and generate high-quality backlinks for your website
Optimize your site for mobile since a significant amount of traffic comes from mobile devices
Regularly share your content on social media platforms to generate more shares
Pro tip: If you operate a multi-location restaurant business, optimizing listing descriptions of all the locations could be difficult. 

Birdeye's AI-powered business Listing management platform helps you generate SEO-friendly descriptions for Google Business Profiles and maintain branding consistency. 

It suggests you:

1. Local keywords that your business must use to rank higher in search results.
2. SEO-friendly content based on keywords and prompts from the business.
3. Optimize content to be found based on search intent and surpass competitor performance. 

Know more about how to power digital customer experience with BirdAI today. 

3. Invest in social media marketing
Another vital digital marketing strategy for restaurants. Social media marketing involves using social networks such as Facebook, Twitter (X), Instagram, and TikTok to build your brand and broaden your reach.
Building a presence on these platforms will also enable you to establish customer relationships and generate sales. Besides, social media can be a great source of restaurant marketing ideas.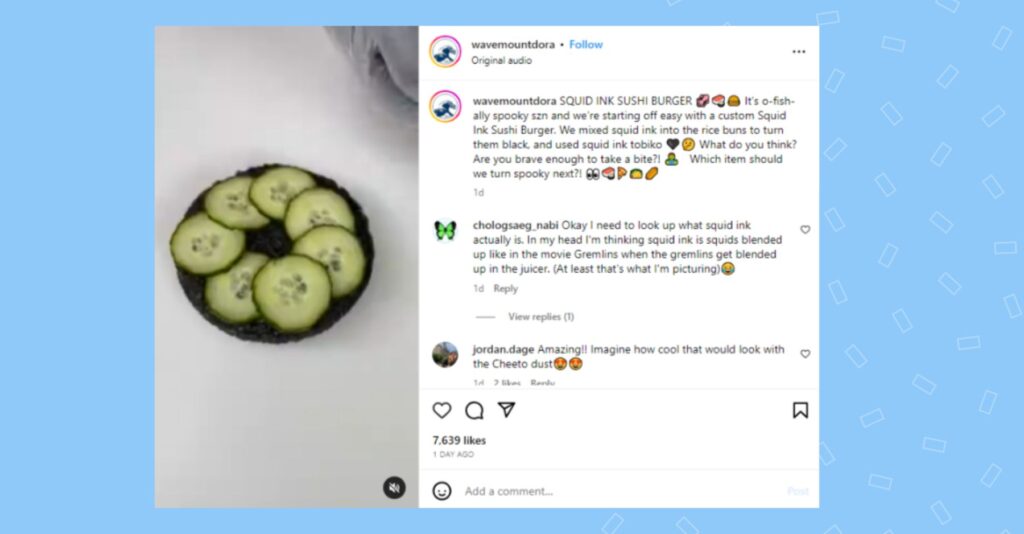 Tips on social media marketing trends
Know your audience and create content that speaks to their needs
Research where your audience hangs out online and interact with them on those channels
Post relevant and high-quality content consistently
Encourage satisfied customers to share photos, reviews, or testimonials about their experiences at your restaurant
Respond to comments, engage with influencers, and encourage interaction among your followers
Utilize features like Instagram Stories or Facebook Stories to share behind-the-scenes glimpses to promote
Birdeye social media management software can help you get the most from your restaurant's social media marketing.
4. Grow your customer base with email marketing
Email marketing uses email to develop relationships with current and prospective customers. It is a powerful way to engage with people who have shown interest in your business offerings or website.
Restaurants can use email to:
Brand building
Keep customers informed about their orders
Deliver marketing messages and offers
Tips on email marketing for restaurants:
Build an email list by creating a lead magnet

Discount code
Free delivery
Birthday gift
Loyalty program

Segment your lists so you know which types of emails to send to which segments on your list (gender, location)
Personalize your messages to drive engagement
Automate your restaurant's digital marketing campaigns to respond to specific behavior or transactions, such as welcome emails, birthday offers, etc.
Use compelling, non-salesy subject lines for them to read your emails.
Monitor open rates, click-through rates, conversion rates, and other statistics to determine what's working and what's not.
Pro tip: Birdeye integrates with over 3,000+ software systems. Find the perfect email marketing software that integrates with yours from here. 

5. Update Google Business Profile for increased visibility
Claim your Google Business Profile listing and keep it updated with accurate information to boost your visibility of local searches. Your business profile is one of the most important digital marketing trends for ranking in local search results. It also helps bring more foot traffic to your restaurant and boost your revenue.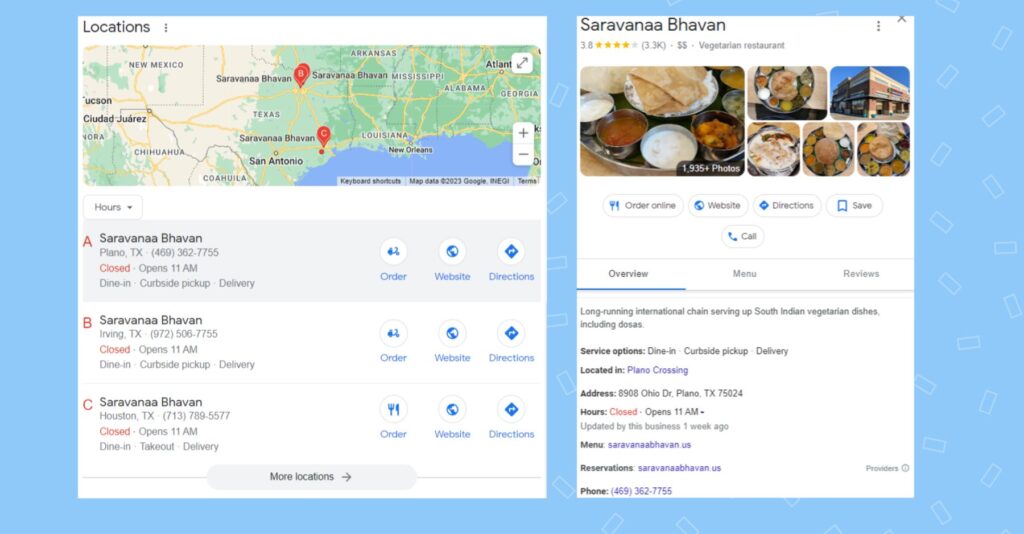 Tips on using Google Business Profile for restaurant marketing
Update your Google Business Profile with the appropriate location-based keywords and services
Update your business's exact location on your Google business listing
Request local customers to leave reviews to boost your authority on Google search
Create content, post updates, and share images to promote your business
Chat with customers directly by enabling the messaging feature
Birdeye allows you to automate Google Business Profile review requests so you can easily collect and manage your reviews.
6. Manage your reviews to build social proof
Make the best use of AI for customer feedback management by actively interacting with your customers' reviews, which helps you build a positive online reputation.
This means responding to all reviews, as it shows you care about engaging with every customer.
Did you know creating loyal customers from service failures is not that difficult? Read more in our thorough guide on how replying to negative reviews can work in your favor.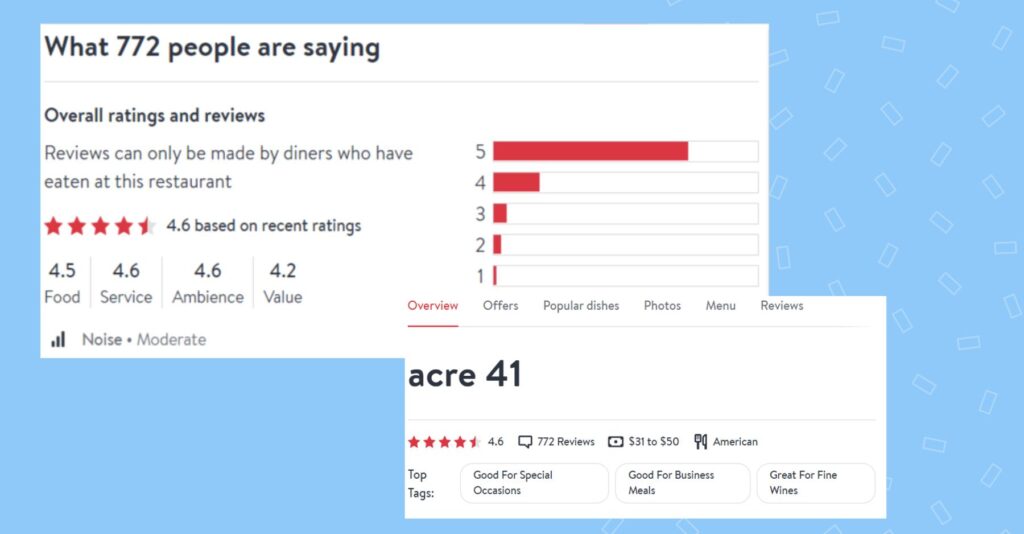 Tips on managing online reviews
Always encourage happy customers to leave a review.
Regularly monitor platforms where reviews are coming from and respond right away.
Stay calm and be professional when replying to reviews, even if they're negative.
Take the conversation offline, where it is easier to resolve the situation.
7. Establish a presence on review sites
There's no getting around reviews in the restaurant industry. Most diners check out reviews before trying out a new restaurant. So, list your business on as many review sites as possible.
Some go-to restaurant review sites include Grubhub, HappyCow, AllergyEats, Active Diner, and Beanhunter.
Tips on listing your restaurant on review sites
Make sure that your business information (e.g., name, address, phone number, etc.) is correct.
Keep tabs on the reviews you receive and respond lickety-split to customer feedback, both the good and the bad.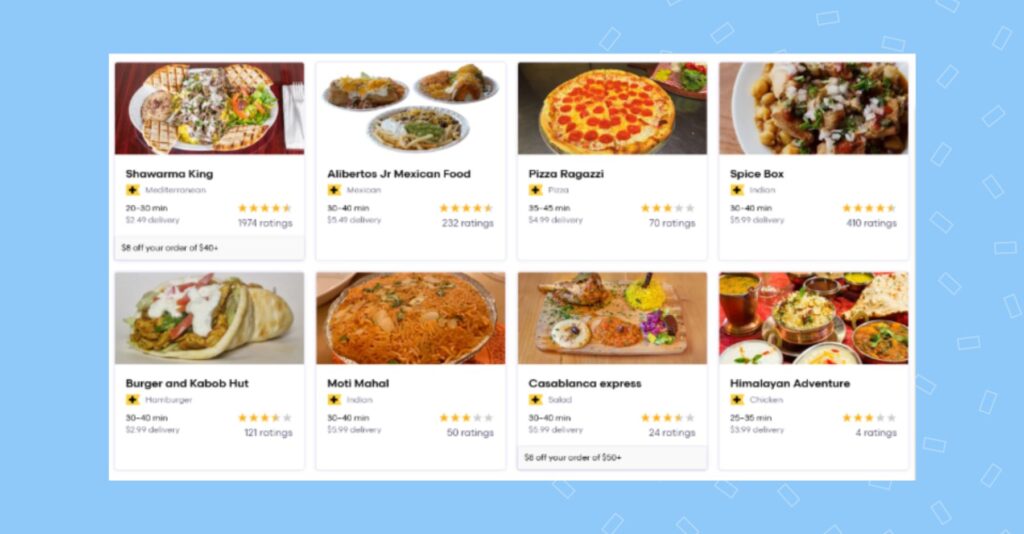 Manually collecting and managing reviews across multiple platforms can be a time drain when you're already busy running a restaurant.
Use an online review management platform like Birdeye to streamline your reviews and seamlessly manage them from one dashboard.
8. Measure performance
A digital marketing agency for restaurants worth its salt will collect clear metrics to help you size up your progress. Identify key performance indicators (KPIs) that you'll track to rate your progress.
And come up with methods for evaluating the success of your campaigns. Armed with a treasure trove of data, you can make data-driven decisions to optimize your efforts.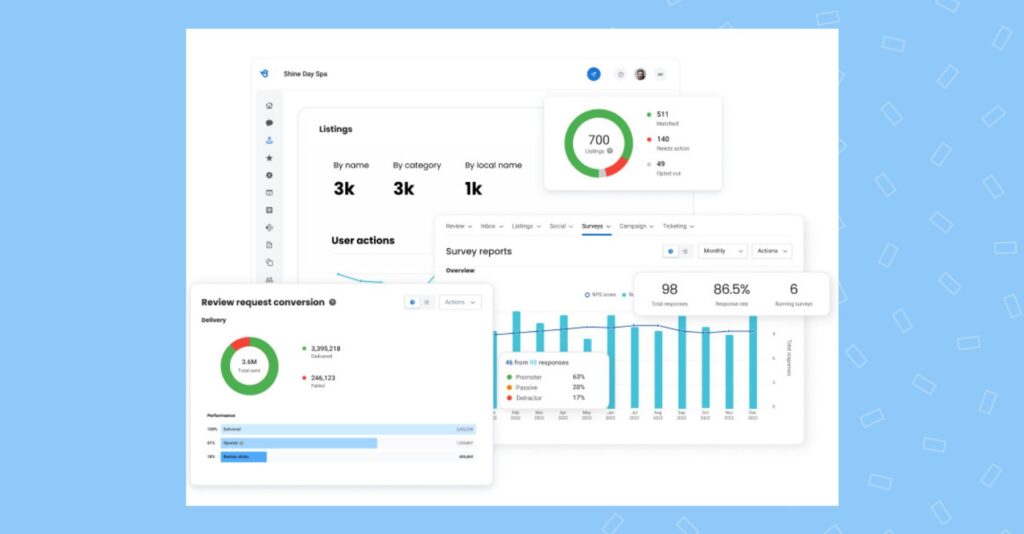 Tips on measuring marketing performance
Use UTM (Urchin Tracking Module) parameters in your URLs to track the performance of your campaigns.
Take advantage of the conversion tracking in tools like Google Analytics to make sense of users' actions after they land on your website.
Keep track of each guest's customer acquisition cost and lifetime value (LTV).
9. Develop a loyalty program
Research suggests landing new customers is five times more expensive than holding onto existing ones. Not only that, loyal customers tend to buy more than first-time buyers. Put together a loyalty program to grow your sales while reducing your marketing expenses.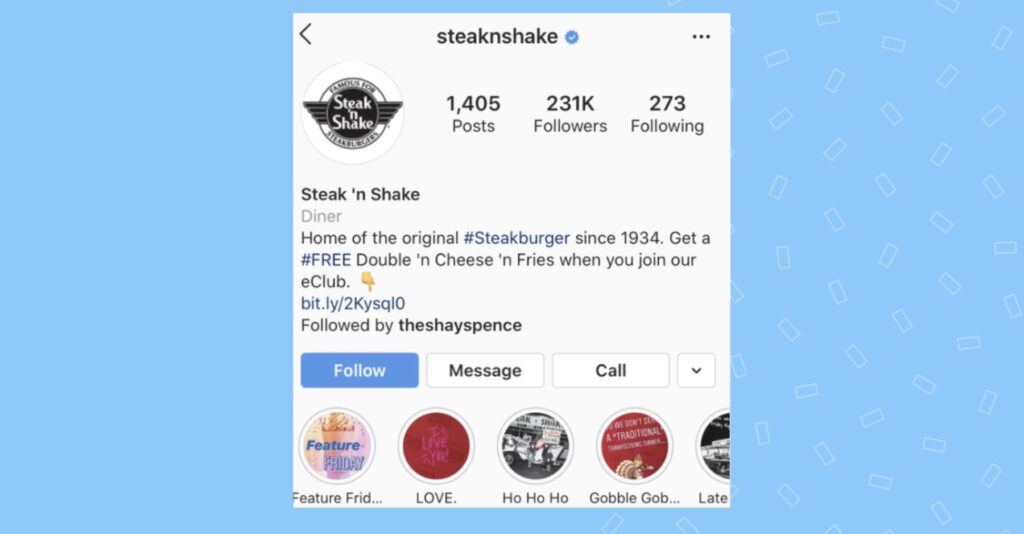 Tips on loyalty programs that help in digital marketing for restaurants:
Create a customer marketing program like loyalty rewards that your customers will be crazy about.
Offer rewards that customers love (e.g., order discounts, points, free food, buy 1, get 2, etc.).
Base your rewards steps that move your customers along your conversion funnel (e.g., reward customers when they refer others to your restaurant).
Personalize your program to make sure it is more relatable and enticing.
10. Experiment with paid ads
Paid ads (or pay-per-click advertising) come up on sites like Google, Facebook, Instagram, Twitter, and other websites. PPC ads speed up digital marketing for restaurants.
This feature by Google Ads displays star ratings and reviews from customers alongside a business's paid advertisements in Google search results. These ratings provide potential customers with valuable information about the quality and reputation of the business, influencing their purchasing decisions.
Supercharge Google ad performance with Google Seller Ratings.

The best part is you get visibility for free and only pay when a potential customer clicks on your ad. Also, paid ads are easy to set up without the help of a digital marketing agency for restaurants.
Tips on paid ads to make the most of digital marketing for your restaurant business:
Find relevant keywords so your ads appear in front of motivated customers likely to respond.
Choose the right platform with an audience of people who fit in with your restaurant's vibe.
Create convincing ad copy and include a clear call to action.
Optimize your landing pages to increase conversions.
Use analytics tools to keep track of and analyze performance.
11. Engage customers with SMS marketing
SMS marketing is a top digital marketing strategy for restaurants. Using SMS works great for campaigns that are location-dependent or require immediate action.
For example, if you send an email about a 24-hour offer at a particular restaurant location, the customer might not see it until after the sale is over. But if you text them, they'll see it right away.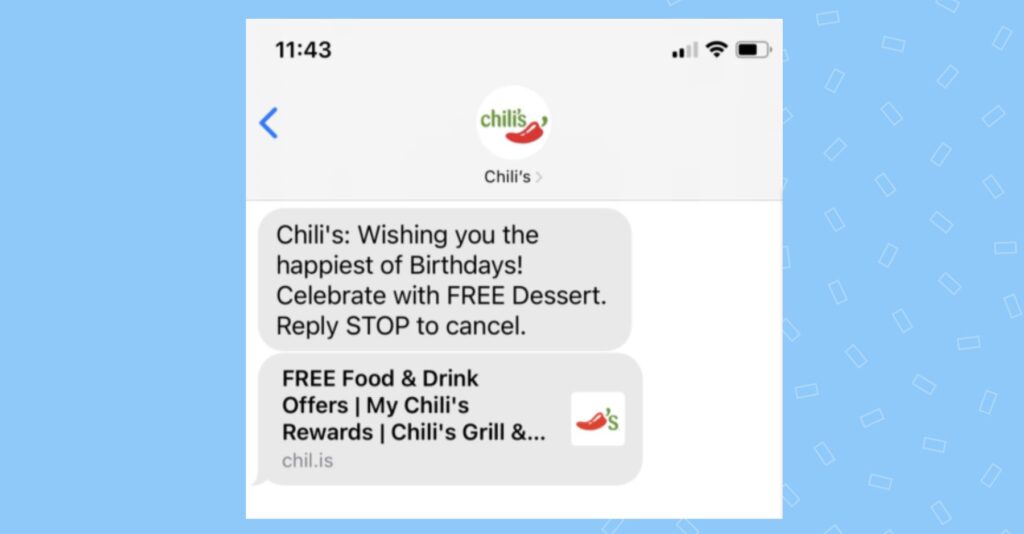 Tips on SMS marketing
Get permission to send people text messages. Read more about the recent update about registering for 10DLC to send text messages to your customers.
Time your texts to avoid being too intrusive.
Include a short, relevant CTA at the end of the text.
Use URL shorteners to send customers to your website or app.
Use software like Birdeye to streamline your mass texting efforts without the hefty price tag of a digital marketing agency for restaurants. Create SMS campaigns by importing phone numbers, segmenting contacts, and scheduling text messages.
FAQs about digital marketing for restaurants
How important is digital marketing for restaurants?
Restaurant digital marketing increases a restaurant's visibility to a wider audience and allows them to land and hold on to customers at a cheaper cost.
What are the digital channels for restaurants?
Digital channels for restaurants are all over the internet. A few include your own website, social media platforms, online review sites, email marketing, and loyalty programs.
How effective is social media marketing for restaurants? 
Social media marketing is a powerhouse for restaurants. It allows them to showcase their dishes, engage with customers, and build brand loyalty. 
Digital marketing for restaurants made profitable with Birdeye
If you think you need an expensive digital marketing agency for restaurants to reach your business goals, think again.
Birdeye's all-in-one digital marketing platform helps restaurant businesses connect with diners and customers to make your restaurant the most preferred dining spot. Send text messages and review requests, measure performance, and connect with customers on social media.

Originally published