Online reviews are a vital component of attracting new customers for any local business. They help increase brand discovery and visibility through improved local search ranking, influence purchasing decisions, and provide valuable feedback that helps improve the customer experience.
As more businesses begin to reopen their doors to the public, it's important to understand how consumers are interacting with online reviews and how businesses have streamlined reviews management for success.
To give businesses the most comprehensive insight possible we launched our first ever reviews report "The 2021 state of online reviews". The infographic below highlights some key findings from the report.
The 2021 state of online reviews key findings: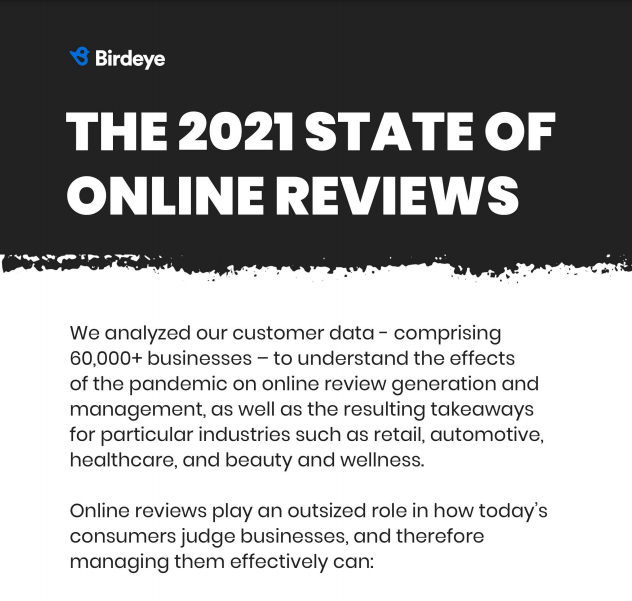 Before the pandemic, retail was already dramatically pivoting to e-commerce, and this pace was further fast-tracked due to social distancing. Consumers spent a whopping $861.12 billion online with U.S. merchants in 2020, up an incredible 44.0% from 2019.
As more brick and mortar businesses undergo digital transformation, this trend is not only likely to stay but accelerate. In the absence of in-person transactions, more businesses are leveraging review requests as a means of controlling their online reputation and as a way to better understand how they can improve the customer experience.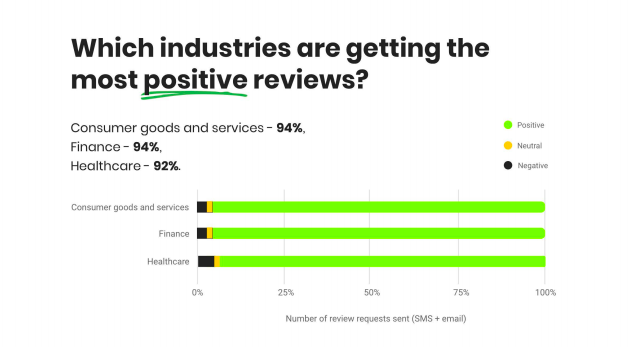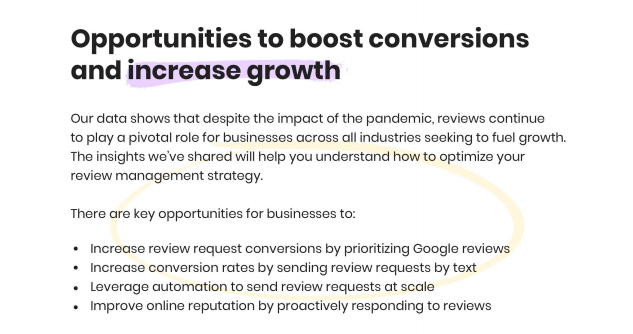 Online reviews remain a vital source for connecting local businesses and potential customers. Consumers look to online reviews to decide which business provides the best customer experience. When consumers navigate reviews they have high expectations for star ratings, the number of reviews and the recency of reviews. Combining all of these components makes it clear that this is a channel businesses cannot afford to ignore.
As businesses reopen, effectively managing online reviews presents the opportunity to attract more customers, improve local search rankings, and tell your side of the story. Every business should be closely watching their online reviews, and responding quickly to feedback – good and bad.
For deeper insights that will help you get more reviews, manage them efficiently and get an edge on the competition, download the complete report by clicking the banner below.

Originally published