Everything you need to know about Social listening tools & techniques.
If your business wants to be known for its awesome customer experience, make a start by understanding your customers with social listening tools. While you cannot read your customers' mind, you can always listen to what they're saying.
Plug into the concept of Social listening.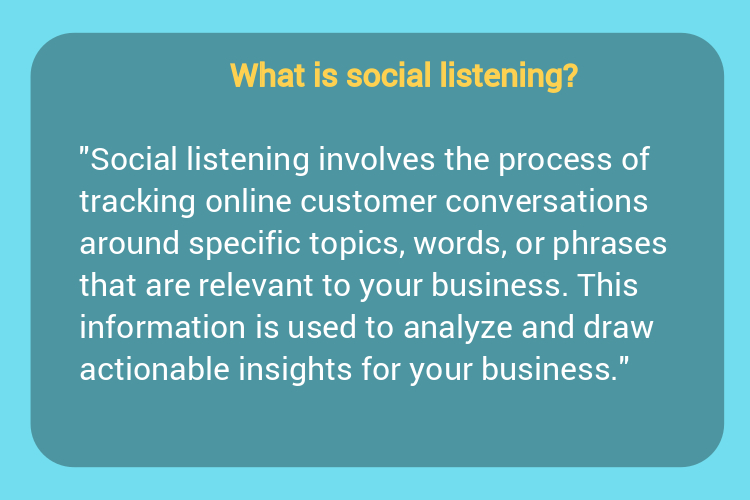 Before you begin confusing 'social listening' with 'social monitoring', let's break it to you – they are not the same.
Social Monitoring vs. Social Listening
Social monitoring implies the practice of monitoring social media channels for mentions of a specific phrase, word, your brand, products, competitors or any topics that are related to your business. Even though social listening includes the same functionality, it takes social monitoring to the next level.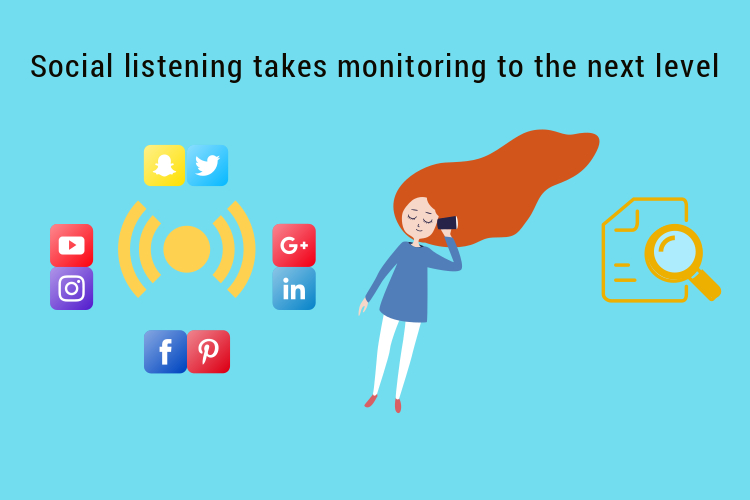 Social listening helps you draw actionable insights for your business.
This is done through a thorough analysis of all the collected information. While social monitoring will help you collate data, social listening will tell you what you can do with that data. This can help you determine the future course of action for your business. After all, what good is it to just collect large amounts of data without knowing what to do with it?
If you're already monitoring the buzz around your business and industry on all social media channels, that's a good place to start with. But you can make your efforts much more meaningful by bringing in the 'actionability' factor to your data. This is where social listening comes into the picture.
If you're running a social media campaign on Facebook, social monitoring will help you keep a track of your campaign return on investment (ROI). This can be done by focusing on metrics like the number of mentions, click rate, or, overall engagement rate. While it's good to have the numbers available at your fingertips, it's important to remember that fixating on numbers alone can be misleading. A high engagement rate on a social media post may not necessarily imply that your content is great. Sometimes, your most popular posts might also be the ones, which are attracting negative comments.
To get a true picture of what those high numbers mean, understand what's happening behind the scenes by determining the mood of your customers or the social media sentiment. Analyzing social media sentiment is a core part of social listening. It can reveal how your customers feel about your business. When you're aware of the current social media sentiment, whether it is positive or negative, you can take appropriate actions accordingly.
An effective social media analysis will pinpoint your happy and unhappy customers. This will help in planning your next course of action while dealing with them.
Deep dive into data to identify causal factors driving the social sentiment for your business. If the customer sentiment is negative, look for the underlying issues that triggered it in the first place. Apply this learning to your business strategy and avoid such situations in the future.
Without social listening, the purpose of monitoring all social media channels is pointless. So, if you want to start extracting actionable insights from your data, it's time to get started with social listening. This will help you develop an impactful business strategy
Benefits of Social Listening
It pays to listen to your customers. Here are the top 7 ways social listening tools help your business.
1) Figure out the 3 Ws
Social listening helps you address the 3 Ws – who is talking about your business, what is the context of their conversations and where are these conversations taking place. Whether your customers are mentioning you on Twitter or on Facebook, you can keep track of all those conversations. Social listening helps you gather information about your popularity on social media, interested customers and social platforms with the maximum customer activity. This is much more than what you can derive from setting up a 'Google Alert'.
2) Prompt customer support
Customers use social media for asking queries, making purchases and sharing their experiences. Before buying a service, they like to look up the business online and ask questions. With social listening, you're able to monitor all your customer comments, mentions, or reviews across social media channels. This makes it a great tool to leverage for an efficient customer support desk. Using the insights from social listening, your business can be very responsive in settling customer issues online. When you can monitor all your customer comments, you can prioritize sensitive matters and resolve them quickly.
3) Find your influencers
While social listening helps you identify the customers who're talking about you, it also narrows down your business 'influencers'.
Influencers have a huge number of followers or subscribers on social media and can influence the opinions of their audience network. As a reward for their help, they are given incentives or freebies by businesses who take their support.
Using social listening, discover influential people on social media and explore opportunities for establishing tie-ups with them. Then, you can start with your influencer marketing campaigns. Associate with them to spread the word about your business by featuring influencers on your posts. Alternatively, you can ask them to feature your business on their posts. Request them to share information about your services and share your social media posts. This gives you greater visibility online.
Read Birdeye's blog on 5 ways how 'Influencer Marketing' helps your business
4) Understand customer sentiment
Social listening lets you understand the current customer sentiment towards your business. This is done by monitoring the specific keywords or phrases found in your customers' online reviews.
Customer sentiment means how customers feel about your business. To know that you need to listen to what your customers are saying through monitoring your online reviews, mentions, etc. Analyzing your customer sentiments could mean staying ahead of your competitors.
5) Identify customer trends
There is a great advantage in monitoring the specific keywords or phrases that are frequently used by your customers online. When customers consistently mention a specific term or industry issue in their posts or reviews, it can shed light on the interesting market patterns. Use these insights and innovate your services by offering on-demand services. This also helps in deciding the direction of your content strategy and creating a good marketing plan.
6) Keep an eye on your competition
Social listening is a powerful tool to gather competitive insights. Just like you can monitor all customer comments relating to your business across social media channels, you can do the exact exercise for your competitors. This means that you can track what the customers of your business competitors are saying about them. Use these findings to compare your services and think of strategies to set a service benchmark that distinguishes you from your competitors.
7) Insights from the hits & misses
Noticed a sudden spike in the engagement rate for a social media channel on any given day? Dig deeper into the data for individual posts to gain valuable insights. Try to evaluate the performance of every post from that day by checking the micro-level engagement metrics. Also, analyze the customer responses.
If you get a green signal on both, it means that you're on the right track. Note the content you had used for those posts and include the learnings in your content strategy. Similarly, gain significant insights about your mistakes by thoroughly assessing a negative instance. This will ensure that it doesn't happen again in the future.
How to Get Started
While you can monitor thousands of keywords, we've put together an important list for you to start with.
Monitoring keywords for beginners
Your brand name and all social media handles

Names of your products along with their model number or product code

Brand names, product names, and handles of your competitors

Industry catchwords and commonly used abbreviations

Campaign names or keywords or any offers you're promoting

Slogans of your brand and competitors

Names of important people from your company or industry such as CEO, management, etc. Make a note of the same for your competitors

Hashtags used by your brand, competitors, and industry
Follow all social media conversations concerning your business and industry to learn about evolving keywords. Pay attention to what people are talking about. Also, make a note of any new terms or phrases that they keep appearing consistently in their conversations. Keep on adding to the above-mentioned list and have your own glossary of keywords relevant to your business.
Best Practices
To make your social listening efforts more effective, try to implement the following techniques.
1) Arrive at the most relevant social media platforms for your business
Depending on the type of your business and industry, social platforms that matter the most to you may vary. Also, the social chatter about your business or industry is going to differ across these online platforms. Every social media platform has its own capabilities and features, so people are going to engage differently on every platform.
For example,
Twitter is the perfect spot for short text messages or micro-bloggers.
Instagram is the hub for sharing pictures.
That's why the content (conversations) about your business or industry is going to vary in nature, as well as, inform.
To have an effective social listening strategy, monitor all the social channels. This will help you be aware of what's being said about your business, competitors, and industry. This will also help you devise a relevant content strategy for each platform and tap on the customer conversations concerning your business in real-time.
2) Keep a tab on your competitors
Apart from gaining insights about your customers, social listening tools help you keep track of your competitors. Note the relevant keywords that are present in the online reviews and social media conversations of people mentioning your competitors. Look for their online reviews with five-star ratings to learn about what customers like about your competitors. Similarly, check their negative reviews to find out the actual reason for customer complaints. This will help you in understanding the current customer sentiment towards your competitors and give your business a competitive edge.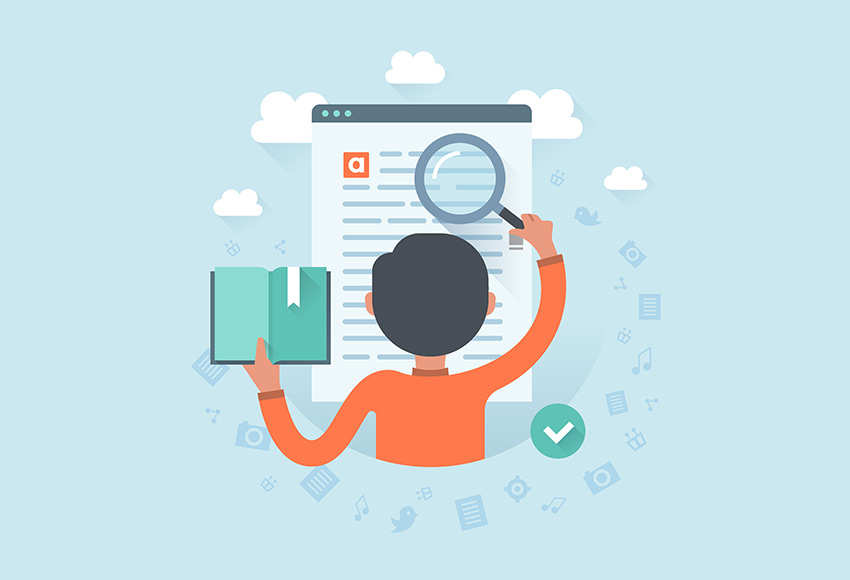 Leverage social listening to closely watch how your competitors respond to customer queries. By monitoring your competitors, you can learn from their mistakes and implement strategies that have worked well for them.
Note their choice of words when they respond to a positive review. Also, check their approach in responding to negative reviews. If they're efficiently handling their customer queries or reviews and quickly resolving issues, you could learn from them. On the contrary, if they made a mistake while responding to a customer review and things got heated after that, you can have the advantage of not repeating the same mistake with your customers. This can prove to be very advantageous in building your own strategy for improving your customer experience.
Learn about how Birdeye's Competitor analysis feature equips you with real-time access to your competitors' customer insights so that you can stay ten steps ahead of them.
3) Share the social listening insights with your core teams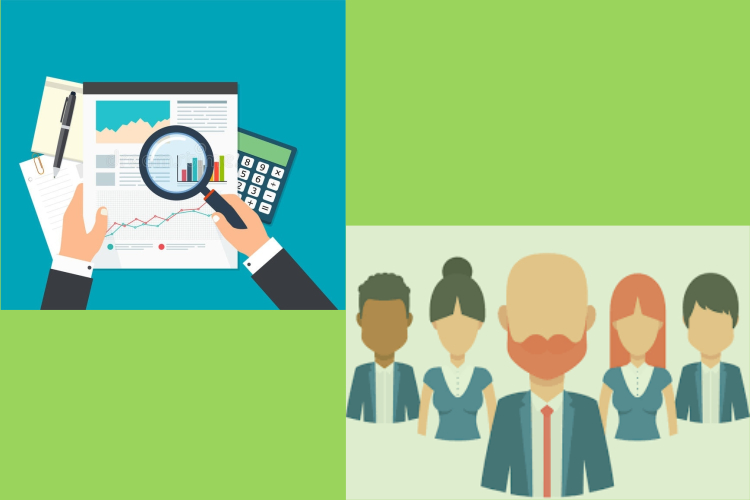 The insights gathered from social listening hold great value for innovating your products and services. Decoding such information can shed light on what your customers want. It can also open the window for an altogether new business idea!
If you're passionate about building a great product for your customers, share the social listening insights with your team. This is particularly useful for product development, marketing, and customer support. Have full-fledged discussions on them so that your products and services are in line with customer expectations.
4) Strengthen your marketing game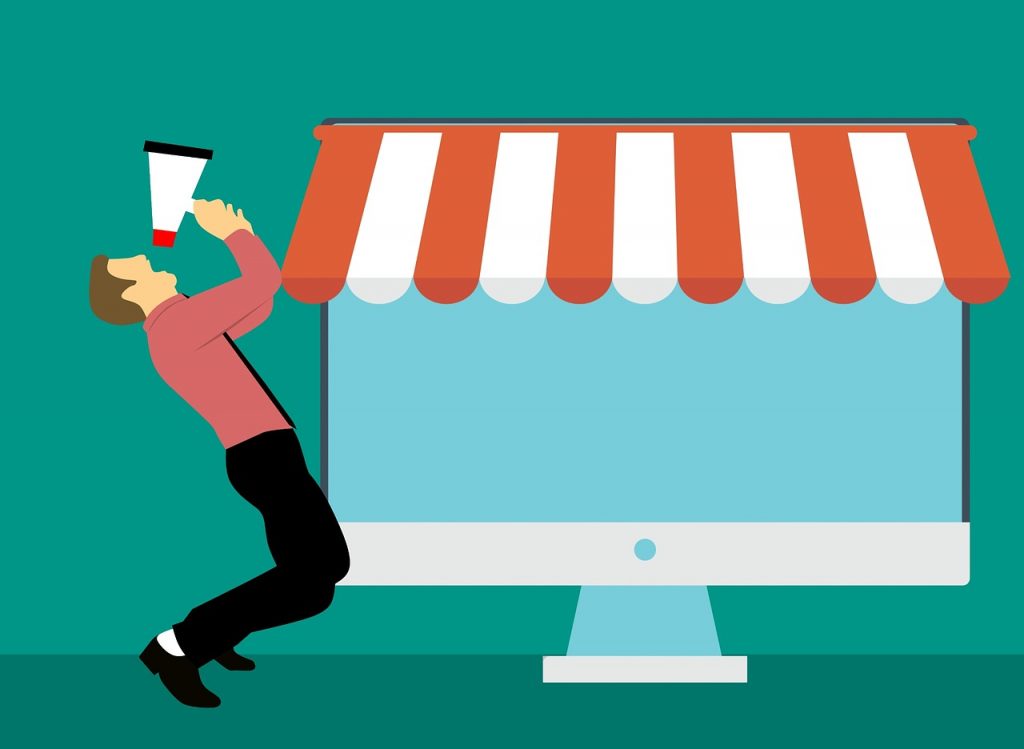 Insights from social listening are very important while running important promotional campaigns on social media platforms. This helps you have a complete view of the engagement metrics of your campaign and the current social media sentiment. Monitor the individual performance of your campaigns by checking for both the engagement data as well as their customer sentiment. Then, start making comprehensive reports with all your campaign data. It will help you learn about the hits and misses of your marketing efforts. Further, it'll help you measure the effectiveness of your marketing strategy and pinpoint the areas that need improvement. If you're investing money in paid promotions, following this practice is a must.
Birdeye's Social listening tools
To get started with social listening, you can take a pick from several social listening tools available in the market.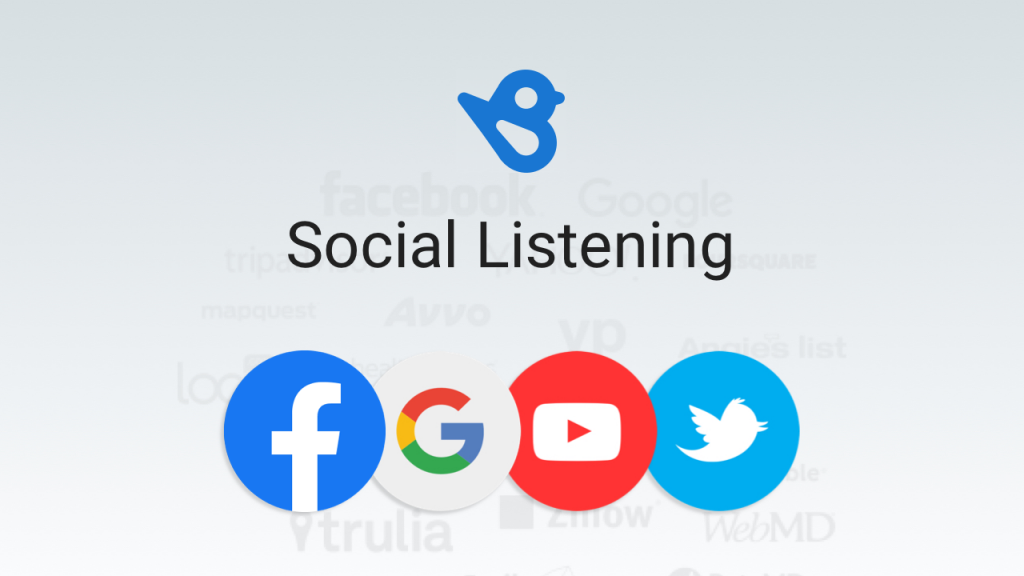 Birdeye's Social Listening tool helps you monitor your social conversations and take real-time action. View all your social mentions, comments, online reviews from various social platforms on a single dashboard. You don't have to bother with shuffling screens or pages to get a full picture of your social media engagement.
Get rid of the clutter with Birdeye's Smart Query Builder
Depending on the type of your business, you need to track specific queries or topics that are relevant to your industry.
To make your social listening efforts more relevant and focused, Birdeye's Smart Query Builder lets you create complex search queries to filter out results as per your business needs. Apart from monitoring tweets, posts, and comments about your business, this tool also tracks news articles, blogs and other discussions that mention you.
While monitoring specific keywords, you may end up with a huge volume of search results. Sieving through the data may require spending long hours to finally come across something that actually makes sense. Wouldn't it be great to get rid of this social clutter and arrive at the exact results you're looking for?
The Smart Query Builder lets you do exactly that.
With this easy-to-use feature, businesses can create sophisticated searches or queries to see desired social posts and take appropriate actions.
Your business has a lot to gain from using social listening tools. If used smartly, social listening can bring in greater efficiency in the way you market your business. It can also help you innovate your services and improve your customer support.


        

This blog post is part of our Social Media Management Guide 


      

           



Originally published