Over 97% of people use the internet to learn about a local business. That's why business owners need to optimize their SEO strategy.
By creating local citations using a local citation builder, businesses make it easy for potential customers to find them online.
This article describes how you can create your local citations and increase your online visibility. 
Be Found Everywhere People Search
Want to see the impact of Birdeye on your business? Watch the Free Demo Now.
What are local citations?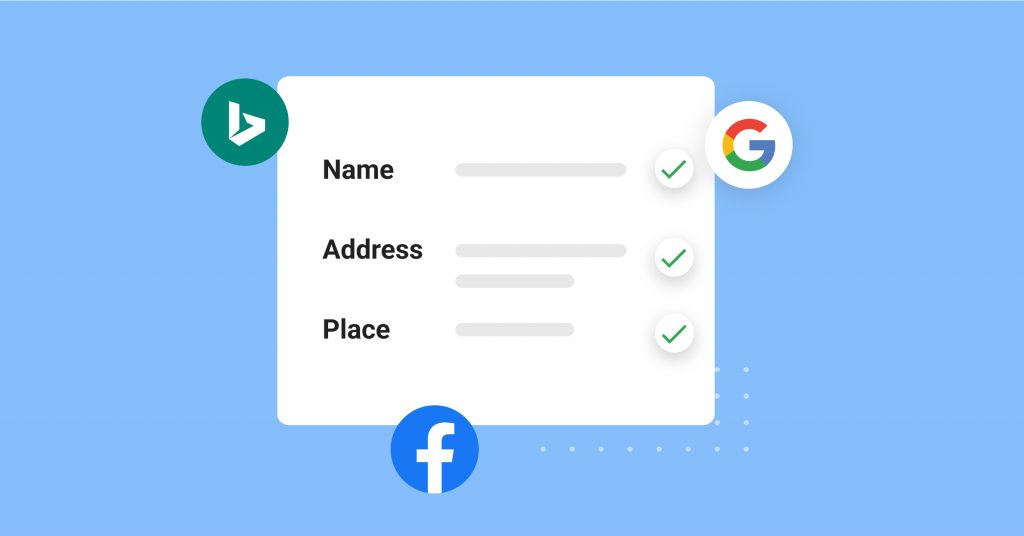 A local citation is an online mention of your business's name, address, and phone number (NAP). This can help increase your business's visibility and improve your search engine ranking for keywords.
For further help on how to optimize your NAP to improve your local SEO efforts, check out our earlier article.
There are several types of local citations. The most common include directory listings and local business listings. Directory listings are created when you submit your business information to online directories like Google Business Profile, Yahoo! Local, or Bing Places for Business.
Local business listings are similar to directory listings, but they also often include additional information about your business, like:
Business hours
Website URL
Payment methods
Products/services information
While local citations can benefit local SEO, listing consistent or correct business details can help those efforts. We recommend regularly checking your local citations to ensure all your information is correct. This is especially important for businesses with multiple locations.
How do you create local citations?
Before you create local citations, you must:
Gather your business information
Analyze the keywords you'll use in your citations
Use consistent NAP information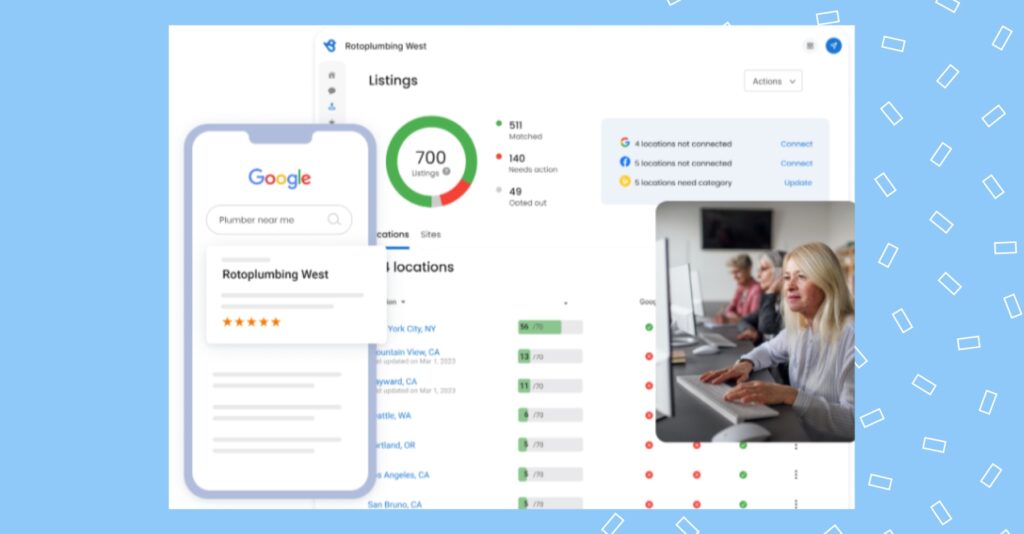 There are primarily 2 ways you can create local citations: 
Manually
One way to create local citations is to do it manually. This means finding local directories and business listings that allow you to submit your business information. However, this can be a time-consuming process, and if you're running a business, it might not be the best use of time.
Use a local citation builder
You can also use a local citation builder to create citations more efficiently. A local citation builder is a software that makes it easy to update your business details across several listing sites using automation technology.
Once you've entered your business details, the local citation builder will send that information to your chosen listing sites.
If your business details change, like your address or phone number, you'll only need to update your local citation builder with the new information.
After you save your work, the software will automatically update each business listing site you've selected. It's important to note that each local citation builder connects with different listing sites, so choose a citation builder that makes sense for your business needs.
5 Benefits of a local citation builder
Local citation builders can help list your business information on local directories online. They can also help your business track its local SEO performance and identify opportunities to improve visibility in search results. Some local citation builders can perform competitive analysis, which can help your business stay ahead of current trends and better understand what your competitors are doing.
Some other benefits of using a local citation builder include:
Accurate and up-to-date details
Using a single platform to share your business details helps guarantee all of your business information is correct.
Saving time
Manually listing your business on local directories can be a slow process. A local citation builder can automate this process and save you precious time. 
Improving local SEO
We talked about this already, but it's worth mentioning again. Local citations can improve your business's local SEO ranking. Why? Because local citations signal to search engines that your business is relevant and popular in your area. 
Tracking your progress
Most citation builders can track and measure results. Having detailed reports give you valuable insights into your citation building progress.
Increasing traffic to your website
Local citations can also help drive traffic to your website. Being easy to locate online turns potential customers into quality leads.
We can't stress this enough: Whether you manually enter your local citations or work with a local citation builder, double-check your citations for accuracy. This will guarantee your local citations are up-to-date and in a structured citation format.
For more information about how to manage your business listings, check out our earlier post.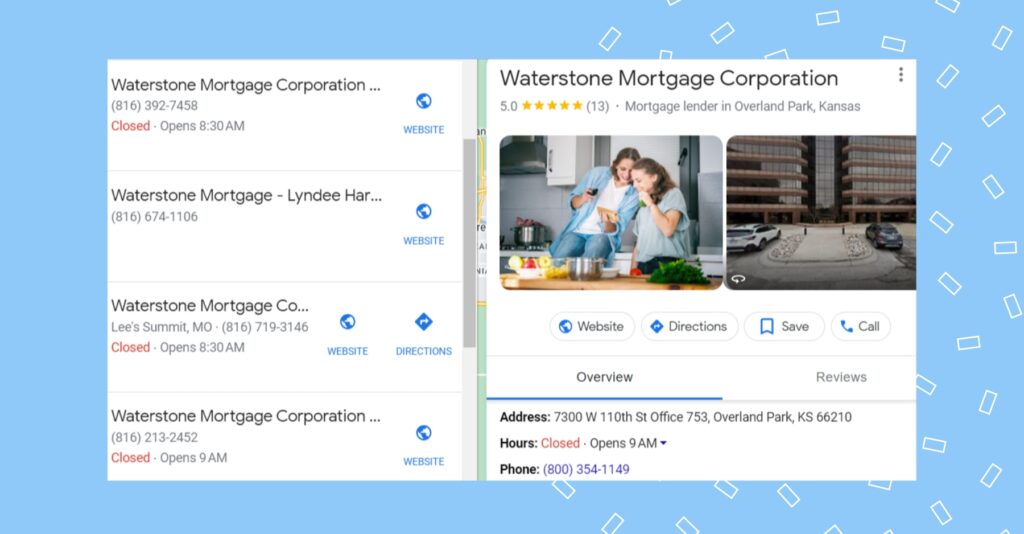 Top listing directories
There are a lot of listing directories out there, and the right listing directories for your business will depend on your goals and industry.
Here are some of the most popular listing directories based on user reviews and ratings.
Google Business Profile (formerly Google My Business) is a listing directory integrated with Google Maps. It helps businesses to manage their listing information and get discovered on the most popular search engine in the world.
Facebook is the largest social media platform, with over two billion monthly users. You can claim your business listing on Facebook to help potential customers find you. 
Bing Places for Business is a listing directory that helps businesses manage their listing information and get discovered by potential customers.
Better Business Bureau (BBB) focuses on businesses that have been accredited by the BBB. This is a great option for businesses wanting to build customer trust and credibility.
There are also several industry-specific listing directories:
HealthGrades is a listing directory with information on healthcare providers like doctors, dentists, and hospitals. You can read reviews and ratings from other patients before deciding on a provider. Check out our blog post to learn more about why HealthGrades listings are so important.
Zillow is a listing directory for real estate businesses where users can search for homes, check prices, and even get pre-qualified for a mortgage.
Autotrader is a directory for businesses that sell vehicles. Shoppers can search for cars, compare prices, and look into financing.
What are some tips for finding local citations?
Some additional tips for finding local citations:
Use keywords in your search queries. This will help you find citations that are more likely helpful for your local SEO.
It takes time to build a strong portfolio of local citations. Expect to see results after a while. Submit your business information to directories, and eventually, your rankings will improve.
Use consistent NAP information. This will help search engines verify your business and improve local search rankings.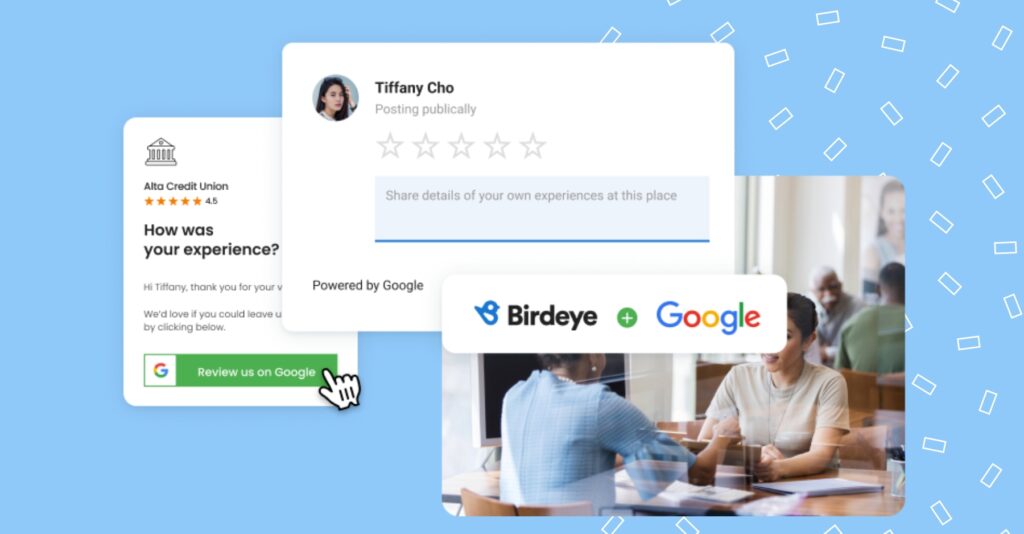 Frequently asked questions about local citation builder
Is a local citation the same as a business listing?
Yes. They share business details like your name, address, and phone number all over the internet. The terms are interchangeable.
Are local citations free?
Yes. Most listing services are offered for free. However, some listing sites offer a paid option to boost listing to the top of search results pages.
What is the difference between structured citations and unstructured citations?
Structured citations are those that include your business name, address, and phone number (NAP) in a standardized format. Unstructured citations are those that don't include all three of these elements or don't have them formatted consistently.
How do I find local citations?
– Use a citation finder tool. Some popular tools are: Whitespark's Local Citation Finder, Moz's Local Citation Finder, and Semrush's Local Citation Finder. 
– Check your competitors' citations. Use a citation finder tool to do this. 
– Look for online directories. Some popular online directories include Yelp, Google Business Profile, Bing Places for Business, Yellow Pages, and Superpages.
– Contact local businesses. 
What is local citation software?
Local citation software is a tool that helps businesses manage their online citations. This includes finding citations, submitting new citations, and updating existing citations. Local citation software can be valuable for businesses that want to improve their local search rankings.
Stay up-to-date with Birdeye Listings
People use online directories to learn more about local businesses, so information about your business needs to be accurate across the internet. With Birdeye Listings, you can create and manage comprehensive, accurate, and eye-catching listings on countless directories.
Get your free online listings report today if you'd like to see how your business listings currently appear on directory sites.

Originally published