If you want to gain more customers, you need to improve the quality of reviews you have across platforms. An essential part of such platforms are eCommerce review sites. This is where businesses are appraised, critiqued, and advocated for by customers.
We all know the power of positive online reviews for businesses, but have you explored the full potential of the best sites for collecting eCommerce reviews?
In this comprehensive guide, you'll know:
What makes these 41 websites the best eCommerce review platforms
Secrets of eCommerce customer and business review sites
The best review websites in 2023
How to get more loyal customers
3 reasons how customer reviews improve your business's SEO
To truly elevate your brand experience, you must be listed and engage regularly on these third-party review sites. 
What are eCommerce review sites?
eCommerce review sites allow consumers to share feedback and experiences about products, services, and businesses they interact with online.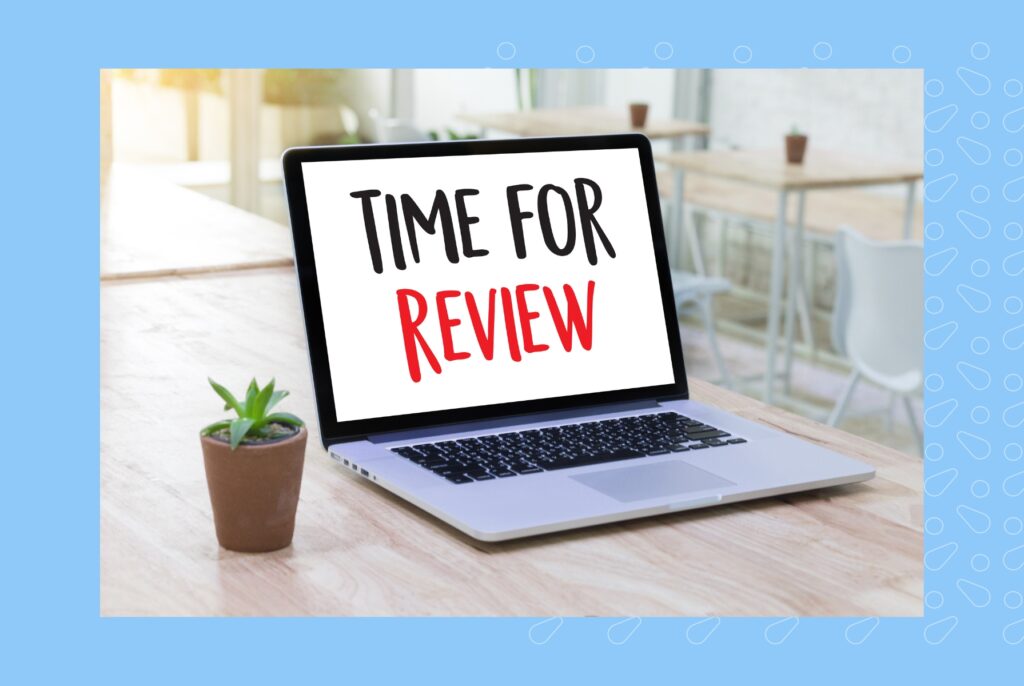 eCommerce sites are important because:
Users can post reviews, ratings, and comments on their purchasing experiences.
Potential customers can make informed decisions by reading real-life experiences and insights.
There are many types of eCommerce review sites. Some include general third-party review site platforms that cover a broad spectrum of products and services, while others specialize in specific industries or cater exclusively to B2B services.
Here are the top 41 eCommerce review sites most used in the USA: (we discuss more about these later in the blog):
Google My Business
Facebook
Trustpilot
Better Business Bureau (BBB)
G2
Capterra
Glassdoor
Forrester
Edmunds
Cars.com
AutoTrader
Zocdoc
Vitals
Bankrate
NerdWallet
WebMD
RateMDs
Angie's List
HomeAdvisor
Avvo
Lawyers.com
ApartmentRatings
Landlordology
SelfStorage.com
SpareFoot:
Zillow
Realtor.com
Amazon
Best Buy
Wellness.com
Everyday Health
Adpost
Craigslist
HappyCow
Grubhub
Google Maps
Airbnb
Consumer Reports
Wirecutter
Expedia
Lonely Planet
41 best eCommerce review sites most used in the USA
Getting listed on these 41 eCommerce review sites is crucial as they are authentic platforms where potential customers seek social proof and unbiased opinions.
For your business, being listed substantiates your online reputation, influencing consumer trust and purchase decisions.
For your ease, we've segmented all these into business review sites, customer review sites, and industry-specific service and product review sites.
Now is a good time to verify which website reviewing platforms currently list your business and which ones you should get listed on! 

1. Google
Google Business Profile (GBP) is a free and user-friendly tool that allows businesses to manage their online presence across Google, including Search and Maps.
Use case: Getting listed on Google boosts your local business's SEO credibility and enhances your online visibility, as you can directly engage with your customers easily through a GBP account.
Recommended read: Read our guide to create your exclusive Google Business Profile today!
2. Facebook
Though it started as a social networking site, Facebook has become a social commerce platform, connecting businesses with customers worldwide.
Use case: By listing a business on a Facebook Business page, businesses can effectively expand their online presence, be more accessible to their audience, and utilize robust advertising tools to reach and connect with potential customers.
Read our guide on how to do Facebook marketing correctly.
3. Trustpilot
A platform for general consumer reviews across various industries. It's an influential website reviewing platform that showcases authentic reviews and ratings.
Use case: Positive reviews on Trustpilot contribute to building a credible online reputation, attracting new customers, and maintaining the loyalty of existing ones, overall improving the business's search rankings.
4. Better Business Bureau (BBB)
The Better Business Bureau (BBB) is a nonprofit organization that fosters marketplace trust by evaluating and accrediting businesses.
Use case: It acts as an intermediary between consumers and businesses, aiming to provide consumers with information about ethical business practices and resolving disputes.
Business review sites are one branch of eCommerce review sites where users can share their experiences and feedback about various businesses, including their products, services, and customer service.
If you're wondering, 'Where can I leave a review for a company that is B2B?' business review sites platforms are the perfect place. You can get comprehensive insights into each business's offerings, functionalities, user experiences, and satisfaction. 

5. G2
G2 is a business software and services review platform. It allows users to provide reviews and ratings on various software tools, products, and B2B services.
Businesses listed on G2 gain exposure to potential customers and build trust by showcasing customer satisfaction and reliability.
6. Capterra
Capterra is another B2B reviewing website specializing in software reviews. It provides user reviews, ratings, and comparisons of software solutions across various industries and categories.
For companies offering software solutions, being listed on Capterra is essential. High ratings on Capterra improve their credibility.
7. Glassdoor
Glassdoor is a platform focused on employee reviews and insights about companies. Current and former employees can anonymously review companies and share insights about company culture, salaries, and the work environment.
Businesses listed on Glassdoor can manage their employer reputation, attract top talent, and showcase a positive work culture.
8. Forrester
Forrester is a research and advisory firm that provides reports, analyses, and evaluations of technology and market trends. Its reports influence business decisions and customer behaviors.
For companies seeking strategic insights and industry analysis, being listed or cited positively by Forrester can boost their reputation.
While the nature of these is similar to any B2B reviewing website, customer review sites primarily feature feedback from end consumers or individual customers about products, services, or businesses they've used.
In the following section, we've listed the top 2 third-party review sites in industries like:
Automotive
Dental
Financial services
Healthcare
Home services
Legal
Property management
Public storage
Real estate
Retail
Wellness
Hotel
Product
Travel
Restaurant
Advertising
What makes these 33 platforms the best review websites in the eCommerce sector is that they offer detailed insights and feedback on products, services, and businesses within their respective niches.
If you run a car business, getting listed in the top car review sites is a must. Apart from them, getting listed on all these three sites allows car dealerships to gain exposure to a wider audience and improves their online reputation. Here are those:
9. Edmunds
Edmunds is an online platform that provides comprehensive reviews, ratings, and advice on new and used cars.
10. Cars.com
Cars.com is a popular automotive marketplace providing car reviews and comparison tools for new and used vehicles, including expert reviews, vehicle pricing, and dealer listings.
11. AutoTrader
AutoTrader is an online marketplace for buying and selling new and used vehicles. It provides car reviews, expert advice, pricing information, and tools to research and compare vehicles.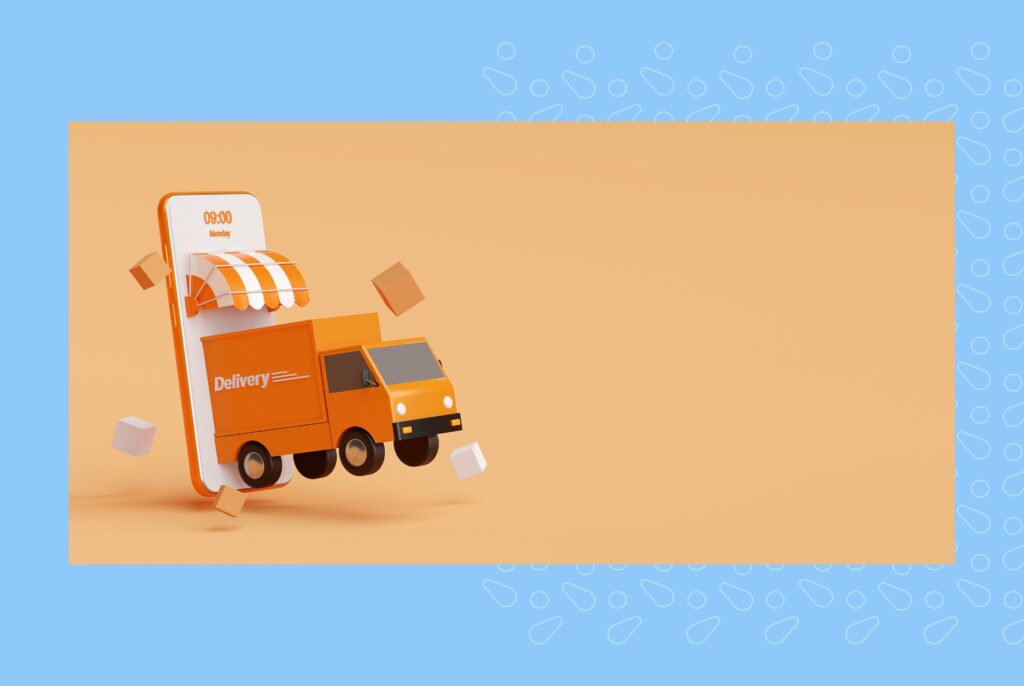 Potential patients first visit top dental review sites to verify a doctor's reputation and learn about them and their services.
So dentists and dental practices can't afford to overlook these platforms as being listed here makes you more visible among potential patients and managing appointments. Here are the top two dental third-party review sites:
12. Zocdoc
Zocdoc is an online platform where users find and book medical appointments with healthcare providers.
13. Vitals
Vitals is an online platform offering information and reviews on doctors, medical facilities, and healthcare services.
Probably, mastering a financial services' online reputation management is crucial for both its external and internal stakeholders. Ignoring these platforms is not an option, as reviews on these sites significantly impact their credibility.
Here are the top two financial business review sites:
14. Bankrate
Bankrate is a platform that provides financial data, financial advice, and comparisons of financial products such as loans, credit cards, and mortgage rates.
15. NerdWallet
NerdWallet offers information and tools for personal finance, credit card comparison, and financial advice.
As per a study by Birdeye on the state of online reviews, 72% of customers won't take action until they read reviews. Reviews matter a lot, especially in an industry like healthcare, where most of a healthcare's reputation depends on trust and patient feedback.
Here are the top doctor review sites you must be listed on:
16. WebMD
WebMD is an online health information platform providing medical information, advice, and tools for consumers.
17. RateMDs
RateMDs is an online platform where patients can review and rate doctors and medical professionals.
Homeowners seeking quality services trust businesses listed on contractor review sites more than elsewhere. Here are the top two customer review sites for home services:
18. Angi
Angi is a platform that offers reviews and ratings on local home service providers like plumbers, electricians, and contractors across various industries.
19. HomeAdvisor
HomeAdvisor connects homeowners with service professionals for home improvement and repair services.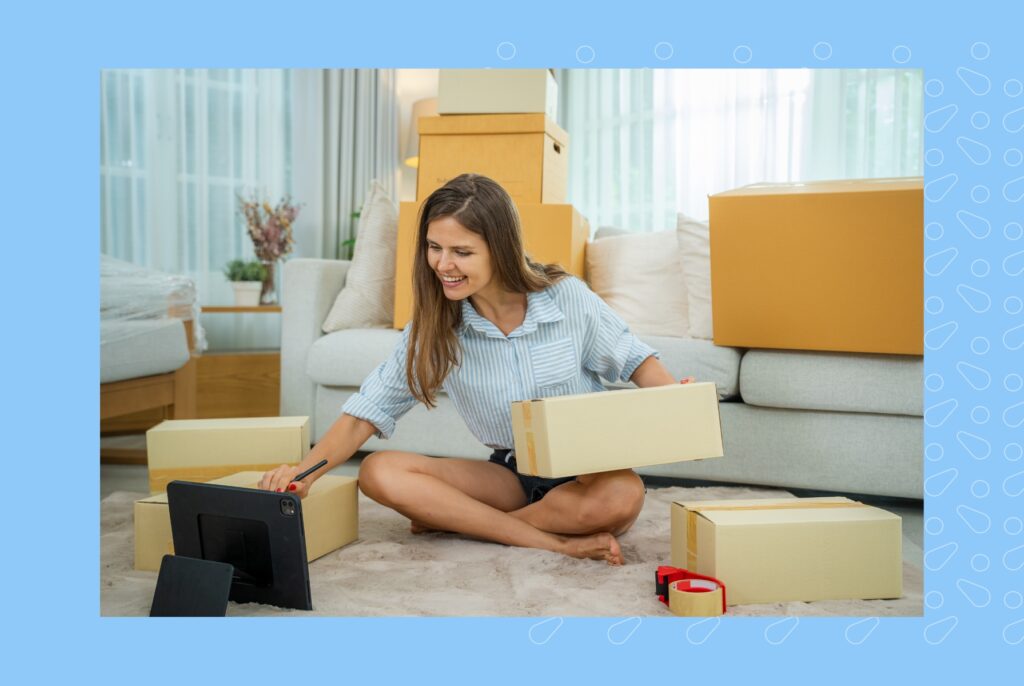 Like for any industry, reviews influence potential clients' perceptions and help them select the most competent legal counsel.
Here are the must-be-listed review sites for lawyers:
20. Avvo
Avvo is an online legal services marketplace that connects users with attorneys and provides legal advice and information.
21. Lawyers.com
Lawyers.com is a legal directory providing information on attorneys, legal services, and resources.
Property management review sites help both property owners and tenants.
For property management businesses, these reviews serve as a vital tool to gauge tenant satisfaction, address concerns, and improve their services. For tenants, these reviews help them evaluate landlord services and the overall rental experience.
Here are two best review websites that every property management firm must be listed on:
22. ApartmentRatings
ApartmentRatings offers apartment reviews and ratings for renters. For property managers and landlords, getting listed on ApartmentRatings helps in showcasing properties, gaining tenant reviews, and attracting new renters.
23. Landlordology
Landlordology not only provides advice and resources for landlords but also offers reviews and ratings of property management companies.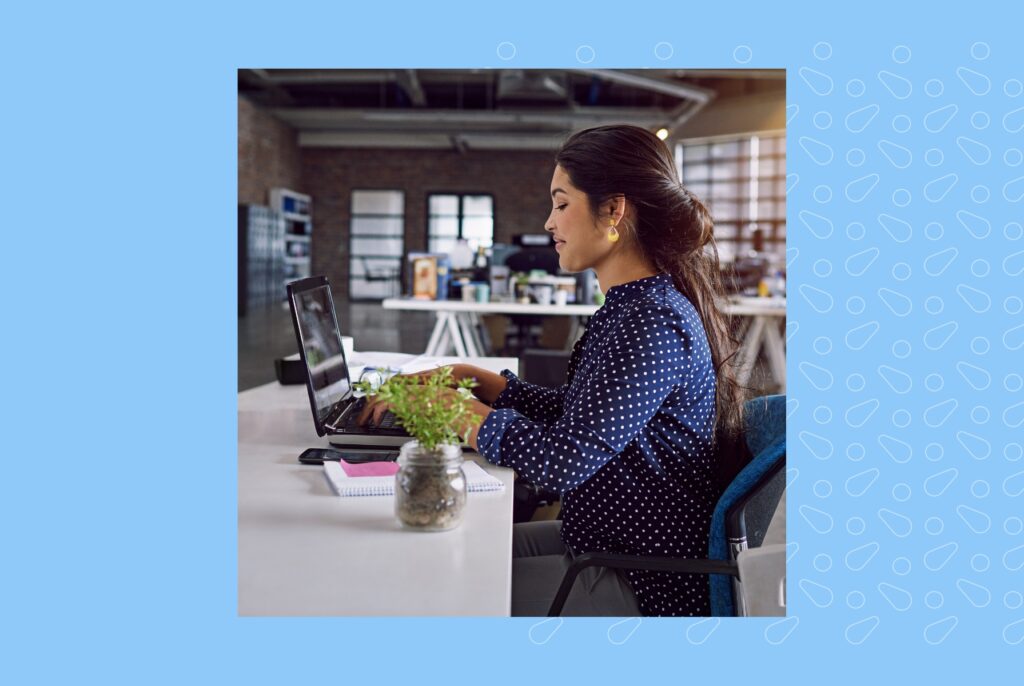 eCommerce website reviews on these storage review sites showcase the real quality of storage facilities, firsthand experiences, and the reliability of storage services.
Here are the two storage business review platforms that contribute to transparency:
24. SelfStorage.com
SelfStorage.com is a public storage review website that offers information and reviews on self-storage facilities.
25. SpareFoot
SpareFoot is a storage marketplace that connects users with storage facilities.
Real estate review sites are essential resources for realtor businesses and buyers. Good reviews help buyers choose the right property and agents, and for businesses, they solidify their reputation.
Here are the best review websites every realtor must be listed on:
26. Zillow
Zillow offers real estate agent and property reviews, aiding in real estate decisions:
27. Realtor.com
Realtor.com is a real estate listing platform providing property information and resources for buyers, sellers, and real estate professionals.
Unlike some industries where reputation revolves around corporate practices or policies, in retail reputation management, quality, availability, and customer experience play a significant role.
Here are the top retail eCommerce product review sites you need to be listed on:
28. Amazon
Amazon is a global eCommerce platform offering a wide range of products in over 50 countries.
29. Best Buy
Best Buy is a retail eCommerce platform offering electronics, appliances, and tech products.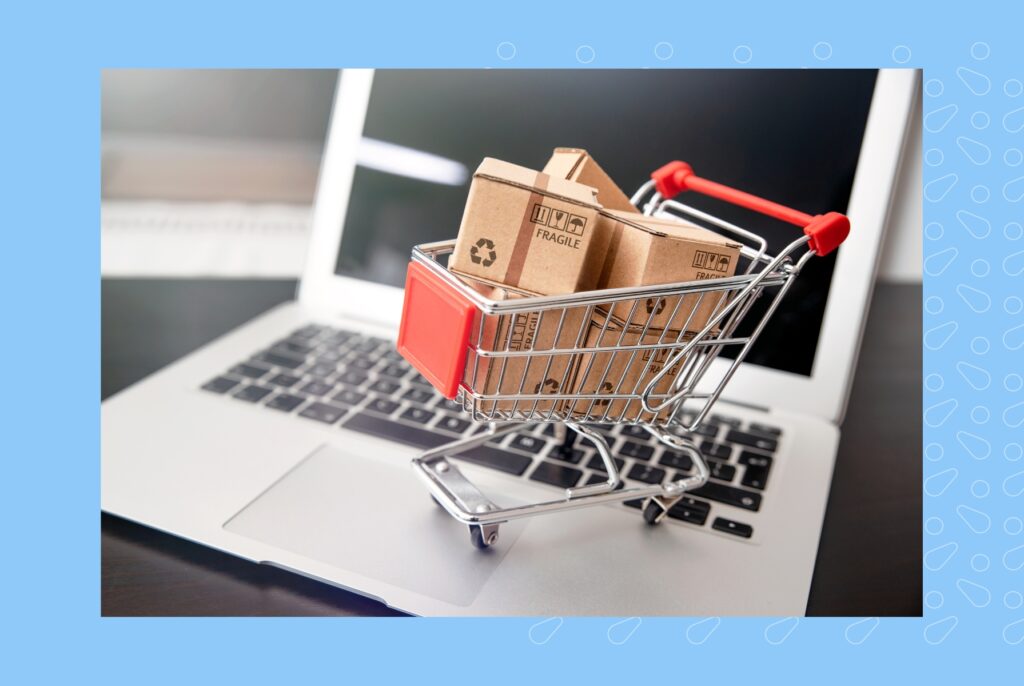 Beyond featuring conventional positive reviews and insights about patient experience, these wellness reviewing platforms are a space for personal empowerment and community engagement.
Best review websites your wellness business must be listed on:
30. Wellness.com
Wellness.com is a top-rated wellness review site that offers health and wellness information, resources, and reviews on wellness services and products.
31. Everyday Health
Everyday Health is an online health information platform providing information, tips, and resources on various health topics.
It might come as a surprise, but advertisements companies/services need to be advertised, too. Advertising review sites are distinct from general eCommerce review platforms.
Beyond featuring positive reviews and reputation building of a brand, these offer assessments of various ad agencies, marketing strategies, and campaigns. Here are the top two your business must be listed on:
32. Adpost
Adpost is an online classifieds platform where users can post ads for various products and services.
33. Craigslist
Craigslist is an online classifieds platform with various categories for selling items and services locally.
An often underutilized resource in the culinary industry, these are the best customer website reviewing platforms that offer critiques, a hub of gastronomic trends, and perspectives on various dining establishments and food services.
Top restaurant review sites in the US include:
34. HappyCow
HappyCow is an online resource for finding vegetarian and vegan restaurants and food options worldwide.
35. Grubhub
Grubhub is an online food delivery platform connecting users with local restaurants for food delivery.
For a business in the hospitality or tourism industry, getting listed in these top travel review sites is a must because, apart from building your reputation in a global diaspora, these are storytelling platforms where travelers share unique experiences and narratives with the travel community.
Here are two places your travel business must be listed:
36. Google Maps
Google Maps is an invaluable mapping tool that provides location data, directions, reviews, and ratings for businesses.
Recommended read: 10 tips for using Google Maps marketing to get local customers

37. Airbnb
Airbnb is an online marketplace for lodging, offering short-term rentals and experiences.
Beyond being a reservoir of user-generated ideas and reputation building, product review websites offer critical insights, detailed assessments, and consumer perspectives.
The reviews on these third-party customer review sites help manufacturers and retailers improve their products and predict future trends. Here are the two best eCommerce review platforms if you run a product business:
38. Consumer Reports
Consumer Reports is an independent product testing and advocacy organization providing product reviews and ratings.
39. Wirecutter
Wirecutter is a product review website providing recommendations for various products and gadgets.
What makes hotel review websites a reliable source of information before any traveler plans their journey is that reviews here offer a realistic and informed perception of accommodations, amenities, and services.
Authentic reviews for a hotel business help them build credibility, and customers will likely book that place.
Here are the two top sites for hotel reviews most people trust:
40. Expedia
Expedia is an online travel agency offering travel bookings, including flights, hotels, and vacation packages.
41. Lonely Planet
Lonely Planet is a travel information platform providing travel guides and information for destinations worldwide.
These are the top 41 eCommerce reviewing sites most used in the USA.
Prioritizing Transparency: eCommerce Review Sites Impact Consumer Decisions
Want to see the impact of Birdeye on your business? Watch the Free Demo Now.
7 benefits of getting customer reviews on these eCommerce review sites
Here are seven unique benefits of acquiring customer reviews on eCommerce review sites:
1. Enhanced product evaluation
Customer feedback helps improve products, making them more customer-focused and refined.
2. Building trust globally
Diverse reviews create trust across regions, strengthening a brand's reputation worldwide.
3. Precise customer insights
Detailed reviews aid in better understanding customer needs for targeted marketing.
4. Increased search visibility
Positive reviews boost online visibility, making the brand more discoverable.
5. Influencing purchase habits
Reviews help potential buyers feel more confident, increasing sales.
6. Validation from diverse perspectives
Various reviews create a reliable and authentic brand image.
7. Faster issue resolution
Reviews act as a direct feedback channel, leading to quicker resolution and improved customer satisfaction.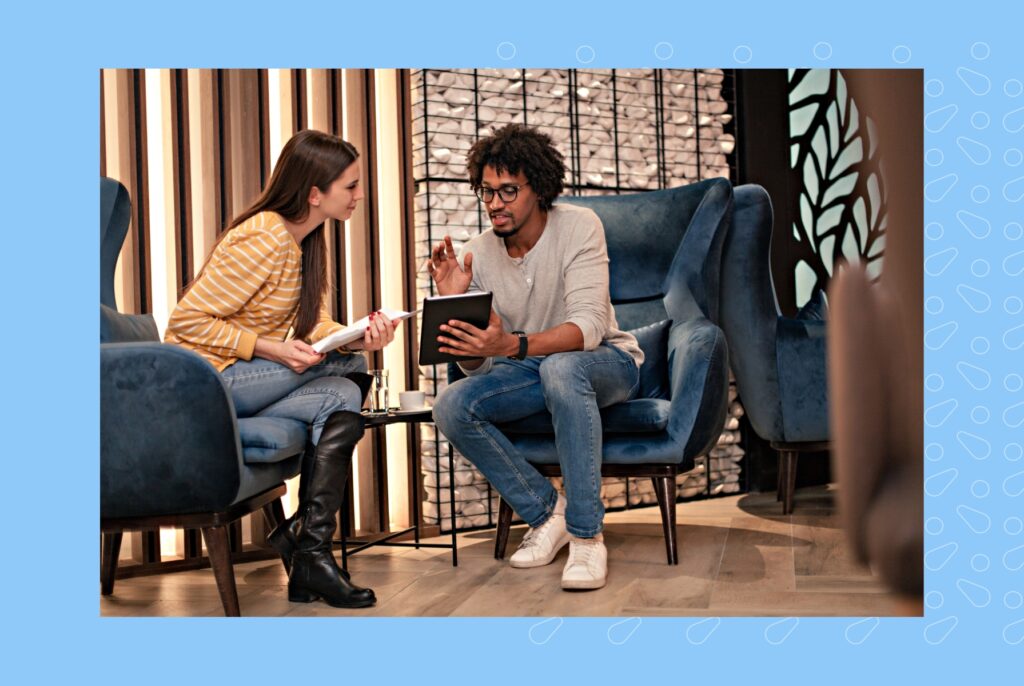 3 ways to showcase customer reviews on your website
From the benefits mentioned above, it is clear that reviews on these eCommerce websites are not just about displaying positive comments; it's about building trust, influencing decisions, fostering engagement, and continuously evolving to meet and exceed customer expectations.
Once you've incorporated a platform like Birdeye that can streamline your review generation, management, and marketing, here are three ways you can showcase these customer reviews on your website:
1. As testimonial carousel on the homepage
Implement a rotating carousel or slider on your website's homepage or relevant product/service pages.
What to do:
Showcase real-life and user-generated content like photo or video reviews.
Include compelling visuals, short quotes, star ratings, and links to the full reviews for credibility.
2. Dedicated review page
Create a dedicated section on your website specifically for customer reviews.
What to do:
Incorporate interactive elements, like badges, star ratings, or emoticons.
Make navigation easy by categorizing reviews based on offers or experiences.
Record short, authentic videos of customer experiences.
Integrate interactive review widgets or plugins.
Did you know Birdeye integrates with over 3,000+ platforms and CRMs? 

3. Case studies and success stories page
Display these stories prominently on your site as an additional resource page, emphasizing specific challenges, solutions, and the positive outcomes achieved.
What to do:
Highlight the most outstanding and persuasive reviews on landing pages.
Create in-depth case studies or success stories based on exceptional customer experiences.
Do eCommerce review sites influence SEO?
Yes, eCommerce review sites influence SEO. Because such websites offer unique perspectives and positive reviews, businesses are more discoverable.
eCommerce review sites feature rich user-generated content, providing a consistent stream of unique content. Search engines often favor such fresh content, potentially improving search rankings.

Here are a few reasons how getting your business listed on the best eCommerce review sites benefits you:
1. Include a wide range of keywords
Reviews on these platforms include customer insights, phrases, and words related to products or services. This diverse language used in reviews might help your business incorporate long-tail keywords to rank for a broader array of search queries.
2. Have a structured data and schema markup
Some Commerce review sites have structured data, and schema markup helps search engines understand and present information about products, services, and ratings in search results more effectively.
3. Improved CTRs
Online reviews for businesses are not only beneficial for the brand but for the customer as well. A higher CTR influences users to choose a business with higher ratings. This improved CTR can indirectly contribute to better SEO.
Pro tip: Include social media reviews on your eCommerce site to show transparency and feature user-generated content.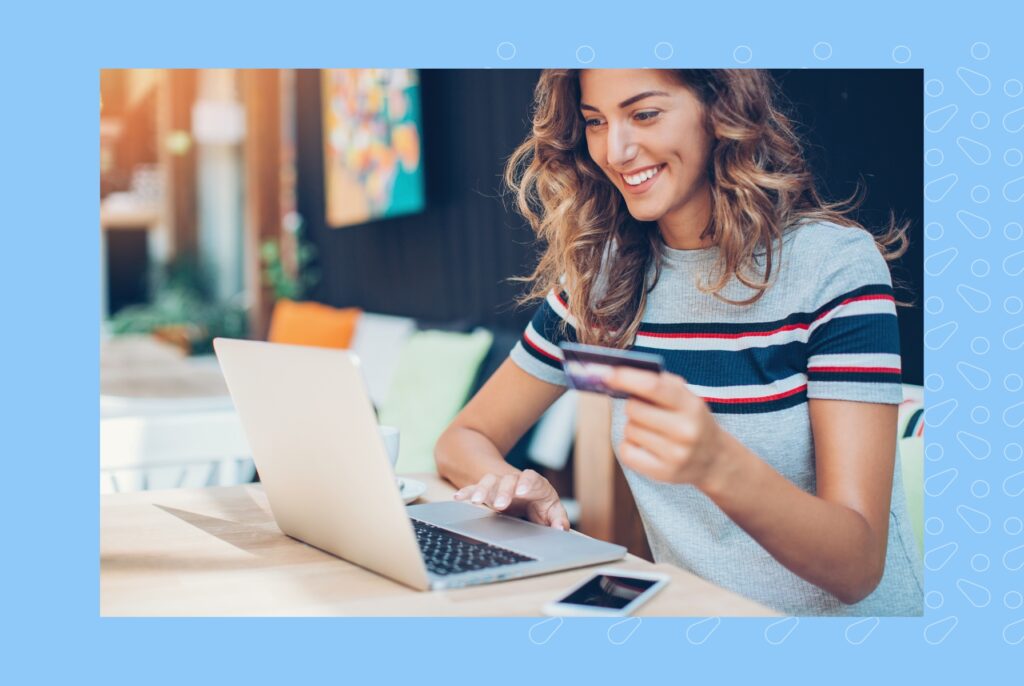 No new reviews on your new eCommerce site? Here are 5 tips to get more customer reviews
A common worry for many new businesses is, 'How can I get reviews on my websites quickly?'
Though you can use Birdeye's Review platform to streamline your entire review process, here are five effective tips to help generate more customer reviews:
Streamline review requests: Promptly request customer reviews after a purchase. Make the process convenient and straightforward.
What you can do: Implement an automated follow-up email or text message asking for feedback shortly after their transaction.
Incentivize reviews: Offer a small incentive, such as a discount on their next purchase or entry into a giveaway, in exchange for leaving a review.
Note: Ensure the incentive aligns with your brand's policies and doesn't compromise the authenticity of the reviews.
Optimize review placement: Strategically place review prompts on your website to encourage customers to leave feedback.
What you can do: Consider positioning review requests on thank-you pages, order confirmation emails, or within the post-purchase experience.
Leverage social media profiles: Engage with your audience on social media platforms and encourage feedback and reviews.
What you can do: Prompt followers to share their experiences and opinions on recent purchases, leading them back to your site to leave reviews.
Respond and engage: Actively engage with customers who have already left reviews, whether positive or negative.
What you can do: Respond to their comments and address any concerns mentioned in negative reviews. This engagement encourages other customers to leave their reviews, knowing they will be heard.
How does Birdeye help you get more reviews from satisfied customers?
After applying the tips mentioned above, you can integrate a tool like Birdeye Review with your CRM to help you get more reviews from satisfied customers.
Birdeye's AI-powered online reputation management platform has helped 100,000+ businesses generate and manage customer reviews.
Here's how Birdeye helps:
Automate review generation
Collect reviews with QR codes
Personalize your review replies with AI
Monitor reviews on 200+ sites
Let AI translate reviews so you can respond in the same language
Share reviews on your eCommerce website
Do review marketing the right way on social media
Use reviews to improve Google ad performance
Turn survey responses into reviews
These benefits are just the tip of the iceberg! With Birdeye review, you can get so much done quickly!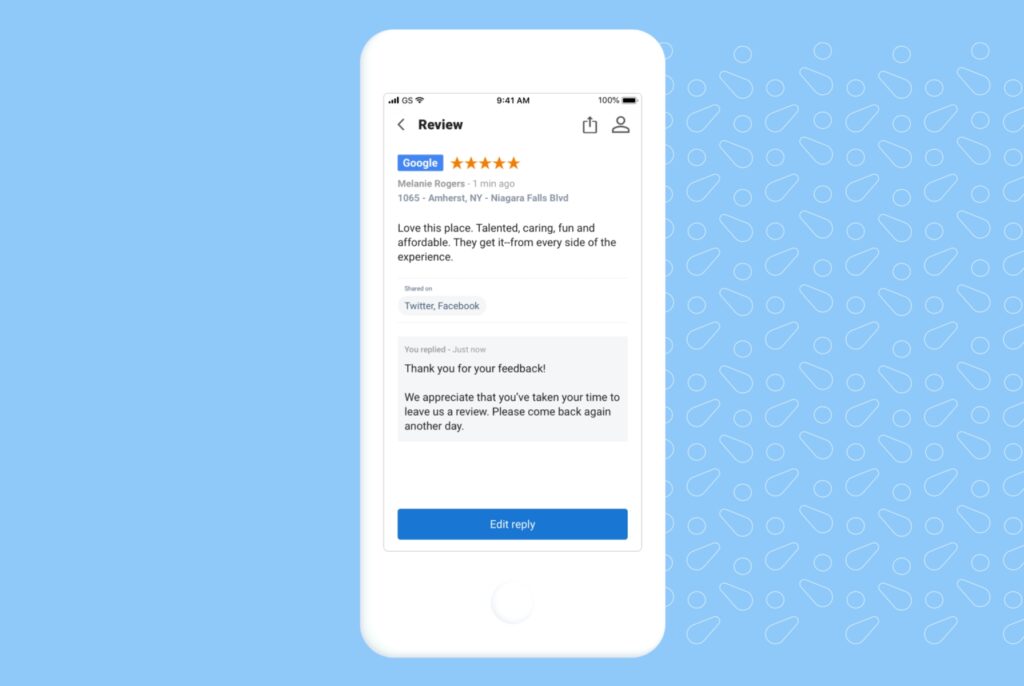 FAQs on eCommerce review sites
Which eCommerce website is the best?
The "best" eCommerce website varies based on individual needs and preferences, but some popular options include Amazon, eBay, Shopify, and Etsy.
How do I get eCommerce reviews?
1. Use a CRM like Birdeye to automate review management, generation, and marketing processes. 
2. Encourage customers to leave reviews.
3. Provide exceptional service.
4. Sending follow-up emails requesting feedback.
Are review sites trustworthy?
Review sites are trustworthy, but it's wise to consider multiple reviews and platforms for a balanced perspective. Look for detailed reviews and patterns among feedback.
How do I get my eCommerce site noticed?
– Implement SEO best practices
– Use Birdeye Listing to generate keywords that your customers are already using to find a business like yours
– Promote your brand on social media 
– Do influencer partnerships and content marketing 
How effective are online reviews?
Online reviews are very effective as they influence consumer decisions. As per a study by Birdeye on the state of online reviews, 72% of customers won't take action until they read reviews. 
Where to post reviews on businesses? 
Reviews can be posted on various platforms, including Google Maps, a business registered with Google Business Profile, Apply Maps, BBB, industry-specific business review sites, and top-rated customer review sites. 
Unlock your business potential by listing on these eCommerce review sites
Now you know how eCommerce review sites empower customers to shop smartly, it's time you make the most of it. Ensure your business is listed with all the general and industry-specific sites we mentioned.
Want to make review generations a seamless process? Watch how Birdeye's AI-powered platform takes busy work out of your hands and helps you build a brand by utilizing your resources aptly. Watch a demo to learn more:

Originally published