It's in my DNA to help people, and CX is all about helping people best utilize their product and services. It is so important to keep your customers happy and retain them long term.
Tweet this
Meet Bobby
Having been a founding team member of Google News and the Global Head of Success at Twilio and MessageBird, Bobby has been focused for years on driving CX experiences at leading-edge technology companies. His passion is to continuously improve, while ensuring scale for future growth. He knows it all starts with building an amazing diverse team that truly cares about customers. His success has been based on blending a hightouch / open management style with analytics and metrics to create sustainable, scalable organization.
Why is customer experience important for you and MessageBird?
Customer experience is the very core of what MessageBird does. MessageBird helps businesses communicate with their customers to improve customer experiences. I personally have always enjoyed helping people. It's in my DNA, and CX is all about helping people best utilize their product and services. I'm always looking to help our users improve how they use our product. I've been doing user feedback since 2002 when I launched Google News. We had been receiving user feedback to learn how we could implement new functionality, and we were truly learning how we could improve the user experience way back then.
How are you raising the bar on customer experience?
Technology is constantly evolving. I'm a huge fan of the Kaizen Method, which is an approach that focuses on continuous improvement within an organization. It's based on the constant small positive changes that can result in major and significant growth. To do this, I constantly get customer feedback, then get out of the process and improve it. With software development there are constant and rapid releases, so businesses have to evolve their customer support and the customer experiences. They can't afford to delay change. They have to be constantly improving their CX.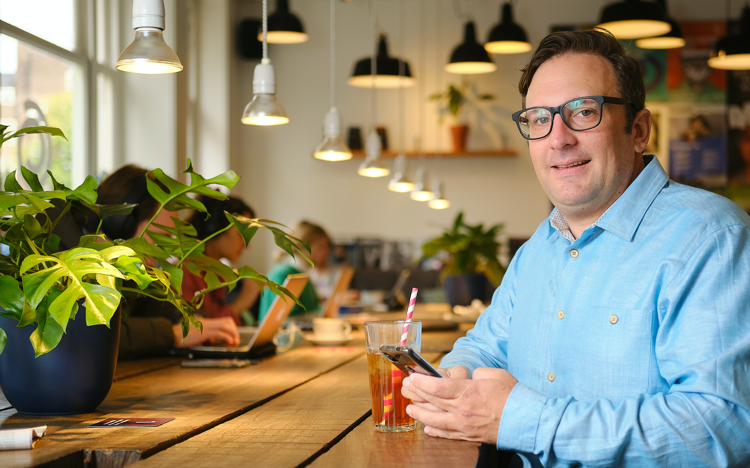 What do you see happening in the world today that makes you believe Customer Experience is more important than ever?
The competition is more fierce than ever before. Customers have more choices, and SaaS products especially make it so easy for people to move from one product to the next, especially in an API-world. It's so easy for a company to port their phone number or IP address or email to a new vendor. Bringing customers over to another platform is so simple, so CX is so important to keep your customers happy and retain them long term. Think about cell phones and how easy it is to switch. You don't even have to go into a store anymore to switch. Customer experience becomes a big differentiator.
What are you most proud of?
Helping people to grow their careers. Some of the people I've hired as interns or hired their first year out of college have really grown in their career paths. More than being on the team that launched Google News or being the Global Head of Success, what makes me most proud is to see and be part of how these people rose up to the occasion and achieved their own goals, and seeing their careers change because of the opportunities they were given. It's a great privilege to be in a position to help others get where they want to be.
How do you inspire employees to put customers first?
That's always a journey. To have a first-class customer experience, we need to show value early. We need to align with other internal departments and show our customers measurable outcomes. We need to get some wins with the employees. We show them how a great customer experience can have a snowball effect for the company.
Can you share a fun customer anecdote?
One of my favorite stories is when I got a LinkedIn message from a customer who had been having challenges. It was on the eve of Thanksgiving, and I replied to the customer immediately. This showed him we cared, and they ended up being one of the happiest customers long term. I made some changes to get them what they needed and it was a win-win situation. It gave one of our newly-promoted employees a chance to take care of the customer and it also helped us build a great relationship with our customer. Turning upset customers into raving fans are some of my best stories.
About Bobby Brown
Full Title
Global Head of Success
CURRENT COMPANY
MessageBird
PAST EXPERIENCE
Global Head of Customer Success, Twilio
Years in position
3 months
Fun fact
Avid tennis fan and player, and I've been to all 4 of the major tennis tournaments!
Be like Bobby Brown. Start growing with Birdeye today
Birdeye: The Obvious Choice
Winning over 400 awards for 10 quarters in a row, Birdeye is the most-awarded and highest-rated customer experience software for healthcare practices of all sizes.

2,719 reviews

521 reviews