Our whole business is centered around customer experience. We go above our customers' expectations because we know that's what sets us apart, and what will make them refer us and call us again.
Tweet this
Meet Sarah
Sarah Eisenbeisz joined Kitchen Tune-Up in 2008 following several years working at a background screening company. As the Director of Marketing, her passion is helping franchise owners develop and implement their strategic marketing plans to better grow their businesses. She is leading the way on customer experience for 201 territories and 131 franchisees. Sarah loves watching franchise owners grow a business, create new jobs and provide their customers with wonderful kitchens along with a wonderful experience.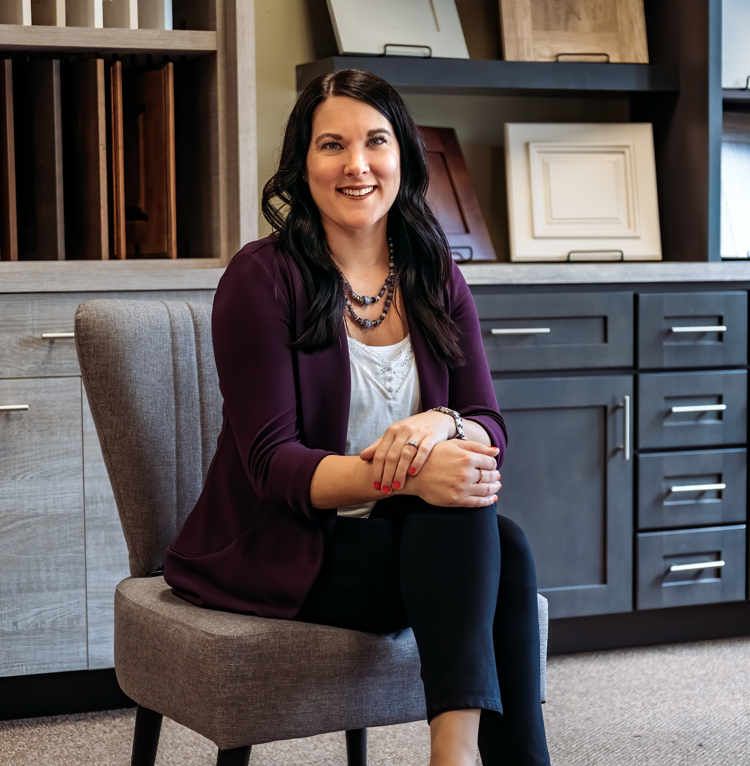 Why is customer experience important for you and Kitchen Tune-Up?
I love the word "experience" because it's how Kitchen Tune-Up stands out in our industry. In fact, it's our tagline: "remodeling your expectations"! We strive to make updating a home an experience and not just a transaction. We go above our customers' expectations because we know that's what sets us apart, and what will make them refer us and call us again. Our whole business is centered around customer experience. We call the remodels a "kitchen tunification" and we "tunify" kitchens, which means to elevate and improve while creating a great experience.
The word "remodeling" alone can sound heavy or expensive, but we are working to change those expectations. We want people to have fun and enjoy the experience of updating their home. We don't only do good work; we understand that it's often the little things that make the most difference.
How are you raising the bar on customer experience?
Our company values, message, and our franchisees make the difference. That is how we raise the bar. We are aiming for clients to enjoy the experience of working with us. When people are inviting us into their home to do work, there's a lot of trust that goes along with that. We listen carefully, we arrive on time, we respect their homes, we provide solutions and we communicate!
We want to be known for communicating well, returning a message within 24 hours, and even for leaving behind a gift. We know the kitchen gets messy, so we try to get in and out in 5 days, but we also want to make the homeowner smile. We're not only remodeling kitchens, we are remodeling expectations of the entire customer experience.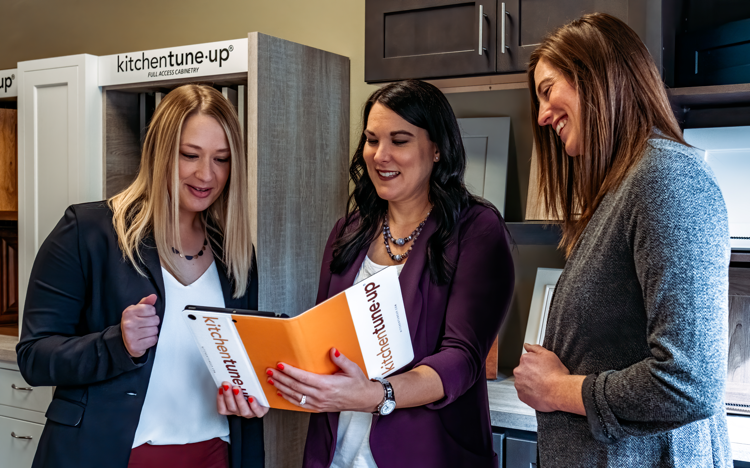 What do you see happening in the world today that makes you believe Customer Experience is more important than ever?
In 2020, it's a different environment. Even though some of the stay-at-home restrictions have been lifted, home is still everything! People have obviously always needed a kitchen to heat things up and keep things cool, yet now that same space is also for homework and working at home. Everyone is home together, so it's multi-purpose now.
Because of this, people are choosing to invest in their home. Time is so valuable now, so we want this experience to be hassle-free. Virtual consultations have become a big part of what we do. In that first visit, we can see the space and do a lot of the introductory parts of the project. We can help the homeowner prepare or make arrangements for pets or children. We take special care in making everyone feel safe.
What are you most proud of?
Our franchisees and Home Office team . . . it's our "Tuniverse!" Our franchise owners call themselves the "Tunies" and our team the "Homies." The Homies get to come to work every day to support entrepreneurship and help our Tunies meet their goals. Our Tuniverse is our franchise family, and the Tunies get to add jobs in their communities and create amazing kitchens. Our system is growing quickly and our services are in strong demand. Maintaining our family-like company culture and brand consistency while growing quickly makes me very proud. Kitchen Tune-Up is a 32 year old company and while customers' needs change over the years, our brand has continued to elevate. Our business continues to innovate and I enjoy supporting franchise owners as they grow their businesses and create amazing experiences for their customers.
How do you inspire employees to put customers first?
Everything our franchises learn centers around creating those great experiences for the client. During Training School, I encourage new Tunies to think about a time they were completely "wowed" by an experience they have had — a time they felt so appreciated by a business they continued to tell everyone about it and how it made them feel. We want to create those same exceptional experiences for our customers that we would want and have experienced for ourselves.
Can you share a fun customer anecdote?
There are so many! We get real-time notifications from Birdeye, so I get to read 5 star reviews each day. As soon as our franchisees complete Training School and bring our 1-5 day kitchen updates to their community, we start receiving reviews from their customers. I especially love the stories where homeowners didn't even know it would be financially possible, yet the franchise and their team were able to make their dream of a new kitchen come true. The common theme is the projects being completed in less time and with less hassle than customers ever imagined for a home remodeling project.
I see so many reviews from happy customers! Through Birdeye, our Home Office team gets notified of customer feedback and we share kudos with the Tunies. The Tunies know their clients by name, and they love seeing the feedback of projects that were recently completed. We all get to celebrate in real time as the projects are finalized. Birdeye has definitely helped us elevate the experiences even more.
About Sarah Eisenbeisz
Full Title
Director of Marketing
CURRENT COMPANY
Kitchen Tune-Up
Number of CLINICS
201 territories, 131 franchisees and growing
Education
BA, University of Jamestown
Fun fact
I work in the kitchen industry, and while I love seeing all the new styles, I'm also a huge fan of all things vintage!
Be like Sarah Eisenbeisz. Start growing with Birdeye today
Birdeye: The Obvious Choice
Winning over 400 awards for 10 quarters in a row, Birdeye is the most-awarded and highest-rated customer experience software for healthcare practices of all sizes.

2,699 reviews

521 reviews