The customer should be top of mind in everything you do, and you can't assume you know what your customer wants. In order to stay ahead of the competition and meet your consumers where they are, you have to listen to what customers are saying to you and about you, then act fast.
Tweet this
Meet Laura
Laura heads the Voice of Customer program at Brother International, which has a legacy that spans over a century of putting the customer first. Laura has been with Brother for 27 years and has worked closely with the company's customers starting from her very first position with the company. She began at Brother by taking inbound phone calls, then moved to the customer service department to troubleshoot inquiries that came from fax machines. She was promoted to lead the company's call center, where she was responsible for quality, training and overall customer service. Today Laura is responsible for Brother's Voice of Customer (VoC) program. As the head of VoC, Laura and her team are responsible for collecting, analyzing and acting on the insights that arise from customer feedback.
Why is customer experience important for you and Brother?
One of our shared values at Brother is Customer Centric which means we demonstrate the "at your side" approach when we place the customer first every time and everywhere. Everyone at Brother strives for our customers to have a positive customer experience at every customer touchpoint. Customer experience can make or break a company and at Brother we understand that customers have many brand choices and when they choose our product/service it is up to each one of us to ensure they walk away satisfied and a loyal customer. One of the many goals at Brother is to make it as easy as possible for our customers to do business with us.
How important is a Voice of Customer program for the customer experience?
It's absolutely critical. The customer should be top of mind in everything you do,and you can't assume you know what your customers want. In order to stay ahead of the competition and meet your consumers where they want to be met, you have to listen to what customers are saying to you and about you, then act fast. A Voice of the Customer program eliminates guessing. Our customers are telling us exactly what they are looking for; how they want to be treated; and how situations need to be handled. Then it's up to the company to act on that feedback.
There are so many brands, and customers can go and walk away at any time. We want to keep them with our brand. To ensure that, we need to listen to them. Even in those situations where we can't possibly take action on the feedback in the way the customer wants, we still reach out to that customer to say we heard them, and then explain why. We want them to know people are actually hearing them and actioning against the feedback they provide us. There are many times where we can and do take action or make changes because of customer feedback. For example, when we first launched Brother Direct eCommerce, we had some struggles. We reviewed customer feedback daily; made changes based on that feedback, and now we receive multiple kudos on how user-friendly our site is.
How are you raising the bar on customer experience?
We established a closed-loop feedback process with a strong focus on what is best for our customers. The forefront of every decision we make is how easy is it for the customer to do business with us.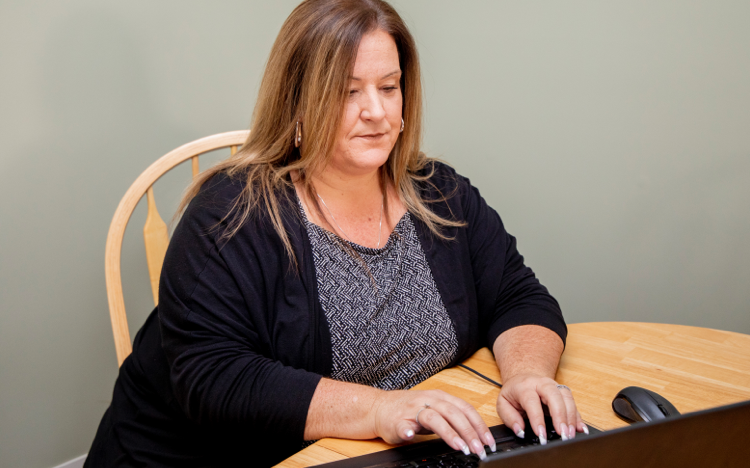 What do you see happening in the world today that makes you believe Customer Experience is more important than ever?
In today's world, customer expectations are higher than ever before. Word of mouth travels faster than ever because of social media. Because of this, companies are becoming more customer-focused. Social media is not only a marketing tool but a customer experience tool. We know that when we welcome feedback across all channels, it helps us improve the overall customer experience.
What are you most proud of?
Brother has four strategic drivers — Accountability, Boldness, Authenticity and Excellence that are considered when making decisions that affect our customer and our company. Our culture is modeled from the top down, everyone is focused and embraces this approach. It is critical we understand what is important to our consumers and act quickly. At Brother we often embrace mistakes. It gives us the confidence to try new things that may or may not work, as well as drives innovation.
How do you inspire employees to put customers first?
Once upper management is on board, everyone is on board. We also provide direct customer feedback to our employees. When employees see feedback coming straight from the customer, it's definitely easy to get buy-in from everyone.
Can you share a fun customer anecdote?
One I always think about is from years ago: we had a customer who called in with one of our competitor's machines. When we explained we didn't support that brand, the customer said the reason they called us is because they heard our support was so good and they were just hoping we could help them. Our reputation for positive customer experiences is so good that even our competitors' customers sometimes call us.
About Laura Carroll
Full Title
Senior Manager of Voice of Customer
CURRENT COMPANY
Brother International
Years in position
27 Years
Be like Laura Carroll. Start growing with Birdeye today
Birdeye: The Obvious Choice
Winning over 400 awards for 10 quarters in a row, Birdeye is the most-awarded and highest-rated customer experience software for healthcare practices of all sizes.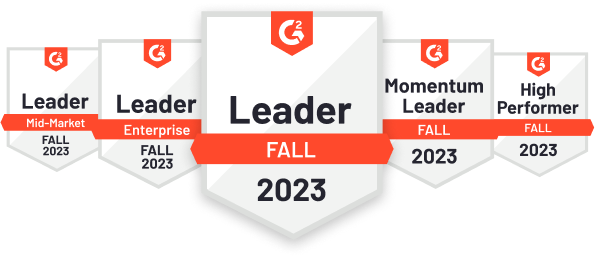 2,790 reviews

532 reviews