We make sure employees at all levels understand that what they do is not transactional. We are building emotional connections with our customers, and we have to put them first - they are our north star. It's about evangelizing a service-first mentality to our teams and ensuring they understand the impact we all have on our customers' once in a lifetime moments.
Tweet this
Meet Holly
As an inspirational and positive professional, Holly has a successful track record of building leaders and teams that produce exceptional customer service and sales results. Holly's background includes seventeen years of diversified leadership experience in healthcare services, call center, insurance & retail industries — including building two service centers from the ground up and transitioning centers to new lines of business.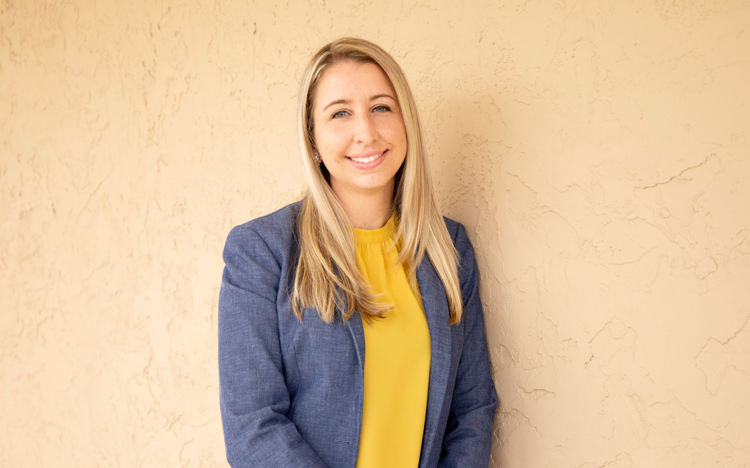 Why is customer experience important for you and David's Bridal?
Customer experience has been part of my DNA since I started working at the age of 14. Bringing a smile to someone's face and knowing I played a small part in brightening their day is so rewarding. I know it sounds corny, but I thrive when I'm delivering happiness! At David's Bridal we play a role in the most important moments in someone's life. That could be their wedding or their prom. We strongly believe everyone deserves those magical moments, and we are on a relentless pursuit to provide those for everyone.
How are you raising the bar on customer experience?
I think most people in this industry tend to assign customer experience to specific KPIs such as a quality assurance score, Net Promoter Score, or star rating. When they achieve those specific scores or milestones, they tend to become complacent.
However, for the amazing people I work and innovate with daily, there is really no end on this journey. That's what sets us apart. We're always trying to be better for the next customer that we serve. We work day in and day out on people, process, and technology to make our customers feel beautiful and valued. We want to make them feel worthy of these once-in-a-lifetime experiences. We do this by having interactions with our customers to understand how we can better serve her. The whole team is just as obsessed as I am. We work closely with Birdeye and other vendors to dream up ways to be better than we were yesterday.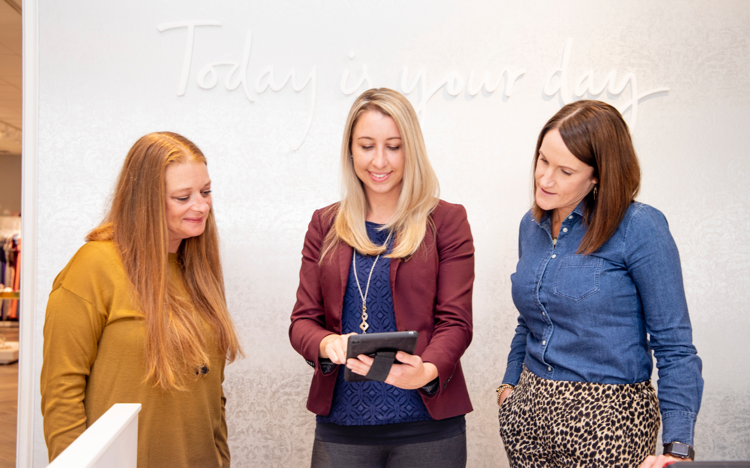 What do you see happening in the world today that makes you believe Customer Experience is more important than ever?
Honestly, the world needs more love. We believe with every fiber of our being that love finds a way. If we can bring light and love to our customers and create an inclusive experience that creates joy and builds lasting memories, then our customers will also pay it forward in their communities.
What are you most proud of?
Since I've joined David's, we have faced insurmountable challenges, but that has never been an excuse, and it has never slowed us down. When Covid hit, we had to temporarily close our stores overnight. As a result of our brick and mortar stores having to close, we had a huge increase in volume in the contact center - 10x the normal volume! We went 100% remote, quickly trained and leveraged our field teammates to assist, had assistance from leaders and members of other departments, and shifted volume to AI and messaging channels to get us through. It was a true team effort! Our team rallied and it made us stronger and closer together. We innovated and rolled out enhancements every other day to serve the customers better. Our NPS now is in the 70s - even though these turbulent times.
How do you inspire employees to put customers first?
We provide upfront education and training on our purpose and our "why", especially to our contact center team and store stylists. We really instill in them that we're not just trying to sell a customer a dress, but helping her choose an heirloom that will be captured in timeless photos. This event is probably something that she's dreamed about since she was a little girl playing dress-up. It's a big deal! So when we're going through the interview process, we need to really make sure employees at all levels understand that what they do is not transactional. We are building a relationship and emotional connections with our customers, and we have to put them first.
My personal goal is to always lead by example. We have to create magical moments for our team so they can be inspired to do the same for our customers. Some of the things I do is surprise them with lunch on me, DoorDash them their favorite morning beverage to get their day started right or something simple like in-the-moment recognition. One thing that we do that I love is featuring our teammates in our commercials. We live and breathe by the notion that none of us are one-size-fits-all. Everyone deserves to be empowered and beautiful and we celebrate with our teams the same way we want them to celebrate with our customers.
Most importantly, we listen to our teams. Our front line teams are the ones serving our customers, so we always listen to them to make sure we are hitting it out of the ballpark.
Can you share a fun customer anecdote?
I have so many. One of my favorites is when we had to get a dress to a customer during the Pride parade in Boston. Our usual delivery service couldn't help us, but we do not miss events. We do not like disappointing our customers. We found a private carrier, and we got the dress to our customer for the event that was the next day.
Another customer story I'll always remember is from an alterations team member. When a little girl in a wheelchair had come into the store to get a fitting, she had a doll with her. The alterations team member secretly took the extra fabric from the alteration and made a matching, perfectly-fitting dress for the doll. When they came to pick up the little girl's dress, we surprised her with the doll dress to match. The mom was so grateful and the girl was so happy.
We share these stories to empower our employees to keep delighting and surprising customers!
About Holly Carroll
Full Title
Vice President, Customer Service & Contact Center Ops
CURRENT COMPANY
David's Bridal
Education
Strayer University
Fun fact
I was born on Christmas and people secretly think I'm an elf because I LOVE the magic of Christmas!
Be like Holly Carroll. Start growing with Birdeye today
Birdeye: The Obvious Choice
Winning over 400 awards for 10 quarters in a row, Birdeye is the most-awarded and highest-rated customer experience software for healthcare practices of all sizes.

2,707 reviews

521 reviews