With so many alternatives for all businesses, you stand out with your emotional connections and experience. You need to elevate your game to ensure that each guest is not only satisfied, but is a raving fan and telling others about your business.
Tweet this
Meet Jim
Jim has been serving customers since he was 8 years old. He built up Noah's Bagels, then Jamba Juice, and later took his expertise to Starbucks, Freebirds and Blaze Pizza. At every brand, Jim was focused on being the category leader through delivering exceptional CX. He now sits on the board of several companies and continues to focus on building and rapidly scaling new brands.
Jim believes working in food service is all about being a great coach. If you can lead others and help them become their very best, you can be incredibly successful in this business. He believes that there are only three reasons people are in it: They love working with their team members; they love serving guests, and they love posting results on the scoreboard. Those three items are the only reason to be in the food business; otherwise everything that can go wrong often does, and will defeat even the best-intentioned leader.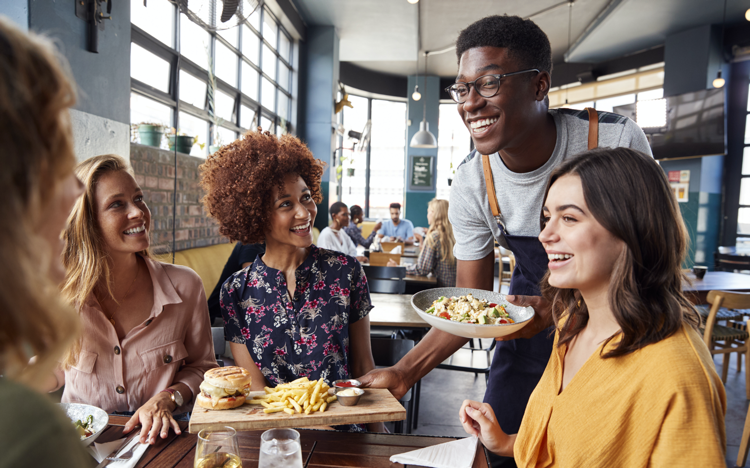 Why is customer experience important for you?
I've been serving customers nearly my entire life. I started serving people actually at age 7 when I learned to count back money and I started working at my dad's pharmacy counter. I saw very early the power of the customer, and the power in listening to them. After college and my MBA and when I moved to operations in 1989, I saw that great business operations lead to higher sales - and primarily through word of mouth. I also saw that when our teams listened to the voice of the customer our sales went up and our ratings improved. Thus, way back in the early 1990s I adopted the voice of the customer as one of the top priorities for all of my businesses. That's why I believe we have two ears and only one mouth: it's much better to listen than to talk.
How are you raising the bar on customer experience?
Today it's all about listening to the voice of the customer through an omnichannel approach. That means leveraging the Birdeye platform, getting information to the operators daily, and responding to guests, no matter what business you're in. Our customers, and I think all customers, will give us a second and third chance if we respond. If not, there's no such thing as a second chance. Connection, listening and responding with timeliness, authenticity and care will provide all businesses with another opportunity to create a raving fan. When all is said and done, that's what we have to do — create raving fans versus merely satisfied one. Too many competitors are out there to take your business away if you don't create a raving fan.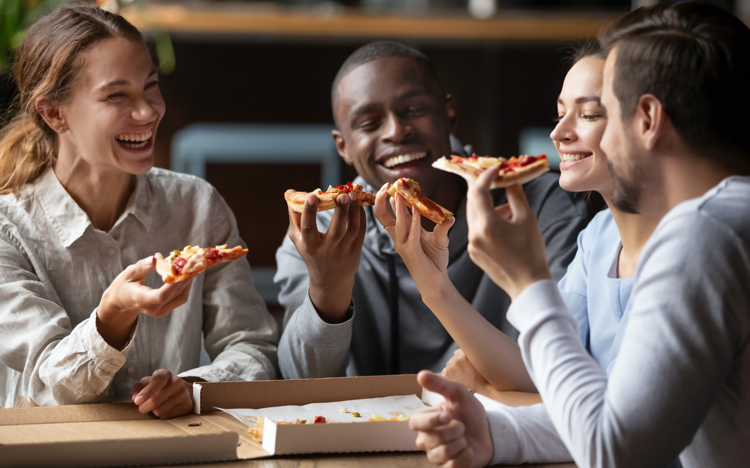 What do you see happening in the world today that makes you believe Customer Experience is more important than ever?
Today there are so many alternatives for all businesses to be compared against. A business must claim their points of difference and then deliver on them. I think Danny Meyer said it best: "Guests may not remember the food, but they will always remember how you made them feel". It's all about the emotional connections and the experience. Especially in this pandemic, we're all craving connection and getting back to some new normal soon. It's even more important in this new world to elevate your game, whatever it may be — be it with cleanliness, or curbside service or with follow-up — to ensure that that guest is not only satisfied, but is a raving fan and tells others.
What are you most proud of?
Every company I have ever worked for, we focused on guest metrics, and have always ranked at the top or near the top. I am proud of that. I'm also proud of helping founders build great companies like Noah's Bagels, Jamba Juice, Freebirds, and most recently, Blaze Pizza. Success and winning is fun too!
How do you inspire employees to put customers first?
That's a great question and is very important. Inspiration comes from your actions that support the mission, vision and values of the company. People are smart. They see words without action as nothing to follow. Actions, behaviors and rewards that support the company's mission, vision and values - and that focus on the customer - is how you get great customer experience.
Can you share a fun customer anecdote?
We once had a customer that did not like that Freebirds had Pot Brownies. Our customer thought we were too far out, and that we might negatively impact our youth. Of course, at Freebirds we are not normal, and we wanted to be out there, but we realized that for some people, we had crossed the line. So we created a sign in the form of a circle. The circle could be rotated to meet the needs of the guest who was upset with us. So the standard sign says "Try Our Pot Brownies", but if someone objected to that, you turned it over and it said "Try Our Brownies in the Pot". We couldn't give up on our values, but we valued the customer!
About Jim Mizes
Full Title
Advisor for retail and food service businesses
Education
MBA, UCLA School of Management
BA, Dartmouth College
Fun fact
I'm a new grandfather. My two passions besides my family are road cycling and drinking fine wine.
Be like Jim Mizes. Start growing with Birdeye today
Birdeye: The Obvious Choice
Winning over 400 awards for 10 quarters in a row, Birdeye is the most-awarded and highest-rated customer experience software for healthcare practices of all sizes.

2,713 reviews

521 reviews