We're often asked by businesses about Birdeye's Google partnership. This article addresses FAQs about Google Partnerships & Integrations and provides details on our integrations with Google.
Does Birdeye allow review gating?
The Birdeye platform does NOT allow review gating in any way, shape, or form for any customers. Here is a detailed blog post on our Google-compliant review request process.


Company X says, "We get preferred treatment from Google because of X." Is this legitimate?
Any claim like this should raise a red flag regarding that company's trustworthiness. Google's mission is to keep its search results and reviews 100% objective; Google will not bias its reviews to favor any business or vendor. Rather, they give priority to relevant, informative, authentic content. The best way to increase Google reviews is to adhere to Google policies and use a platform that is fully integrated with Google, such as Birdeye.


Is the Birdeye platform integrated with Google My Business?
Yes, Birdeye is directly integrated with 'Google My Business'. With this integration, businesses can respond to Google reviews from within their Birdeye dashboard and their response will be automatically posted to Google. Birdeye also lets businesses create review response templates to streamline review management. By making it convenient to respond to every review, Birdeye helps businesses solve problems faster and boost activity on their Google profiles.


What other integration do you have with Google?
Birdeye is integrated with Google Maps and Google Reviews to enhance Business Profiles. This integration, along with accurate business listings, rich content, authentic reviews on Birdeye, and instant engagement tools like Webchat, helps drive more engagement and convert more qualified leads.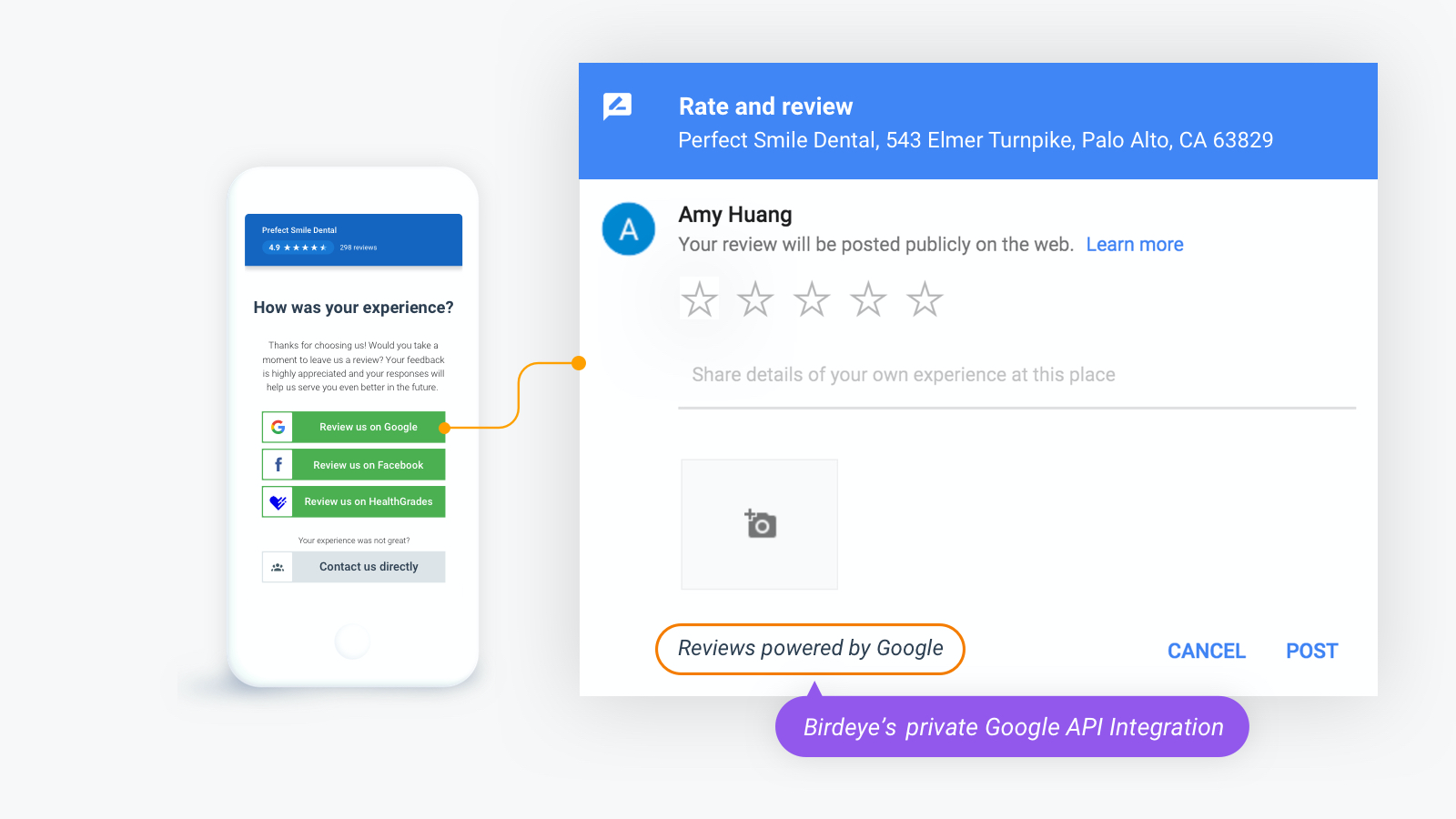 What else does Birdeye's Google partnership produce?
In addition to our API integrations, we work closely with the Google Maps team. We collaborate on Birdeye's roadmap and ensure alignment between Google and Birdeye's vision now and in the future.



Originally published