If you've used Google Maps to find some new businesses near you, you might have noticed this filter.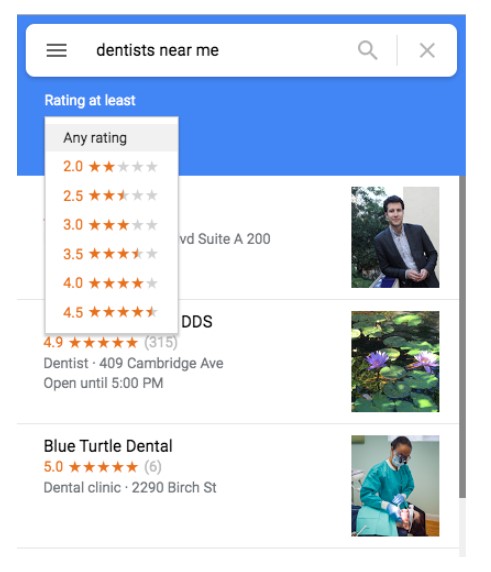 It looks like Google is testing this new feature on Google Maps. If customers only want to view businesses with 4.5 stars and above on overall star rating, they can do that with just the click of a button.

The implications of this change are huge. Reviews have already been a huge factor for customers looking to choose businesses. If Google decides to adapt this new feature permanently, it's possible that businesses that don't have solid customer reviews won't even get a chance at reaching prospective customers.

Let's talk about what you can do to make sure that your business is getting found and getting chosen by customers searching with Google's review filter.
What Does the Google Maps Filter Mean For My Business?
So how can you make sure that your business is taking advantage of this filter? The answer is simple: collect more authentic reviews.

It's been said that customers who have had a strongly negative experience are more likely to leave reviews. Chances are that most of your customers are happy. The problem is that they aren't going to leave reviews on their own. It's up to you, the business owner, to make sure that the process of both finding your business online and leaving a review is as easy for them as possible.

Of course, we do emphasize that businesses focus on authentic reviews. Remember, customers trust reviews when they actually come from your customers. It's not hard to tell when reviews are genuine, so resorting to shady tactics to get more reviews is only going to backfire.

While reviews from all sites are important, Google search displays Google reviews. So here are three tips to help you collect authentic Google reviews today. 
Claim Your Google My Business Profile
The first step to getting more Google reviews is claiming your Google My Business profile. This profile is free to claim and shows information like your business's name, address, phone number, and hours of operation. Once you do this, it'll be easier than ever for your customers to find you online and leave a review.
Here's a guide to claiming and setting up your Google My Business profile.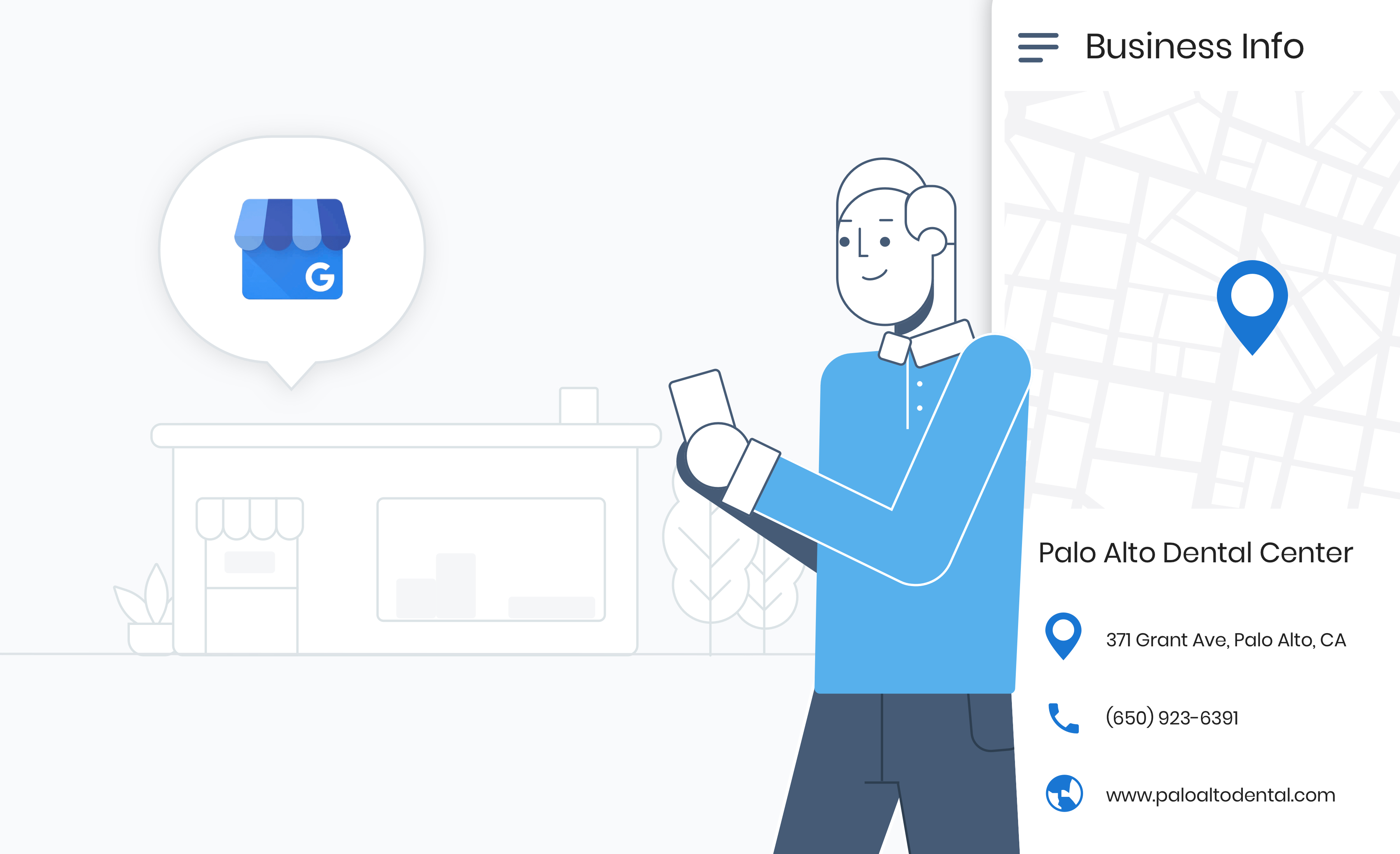 2. Send Review Requests via Text and Email
Remember, in order to get great results you need to make the process as easy for the customer as possible. So here's how you can motivate your customers to leave more reviews: sending review requests via text and email. That way, all the customer has to do is click the link and leave a review. It's quick and easy.
3.Get a Google My Business shortlink
Shortlinks are a new feature in Google My Business that make it easier than ever for businesses to send links to their customers. Shortlinks show up in this format:
g.page/yourbusinessname

This is a lot easier to share in review requests than a normal Google My Business URL, which is just a long string of numbers and letters.

Here's a guide to claiming your Google My Business shortlink.
Use a Review Software
Manually sending review requests every day isn't easy. Chances are that with all the work that's involved with running your business, you don't have the time to sit down and send individual texts to each one of your customers. Luckily, there's an easier way.

By using a software like Birdeye, you can send review requests to your customers automatically. Birdeye integrates with your business systems so that all you have to do is set it and forget it. You'll be able to collect authentic customer reviews while you do the hard work of running your business.
Collect Authentic Reviews with Birdeye
Don't let your business get filtered out. Start collecting authentic customer reviews with Birdeye. Birdeye is the #1 review software according to G2 Crowd and serves more than 100,000 businesses in 8 countries.

Originally published