Social media is an ever-changing landscape where trends rise and fall every day. If you aren't keeping a close eye on the latest social media trends, you might be left guessing while your follower count decreases. To stay relevant on popular platforms, you need to know what's trending and why, and how to use them to your advantage.
To put it frankly, keeping up with the latest social media trends can keep you ahead of disaster and on track for success. In this article, we'll cover the nine top trends you need to know about right now and share some tips to help you post accordingly.
[Free Guide] The ultimate social media marketing guide for local businesses
Download Now
1. The growth of TikTok is unstoppable
Over the last few years, TikTok has seen explosive growth – and the short-form video app shows no sign of slowing down. TikTok is projected to reach 1.8 billion users by 2023. The app pioneered the short-form video content replicated by nearly every major social media platform, including YouTube Shorts and Facebook Reels.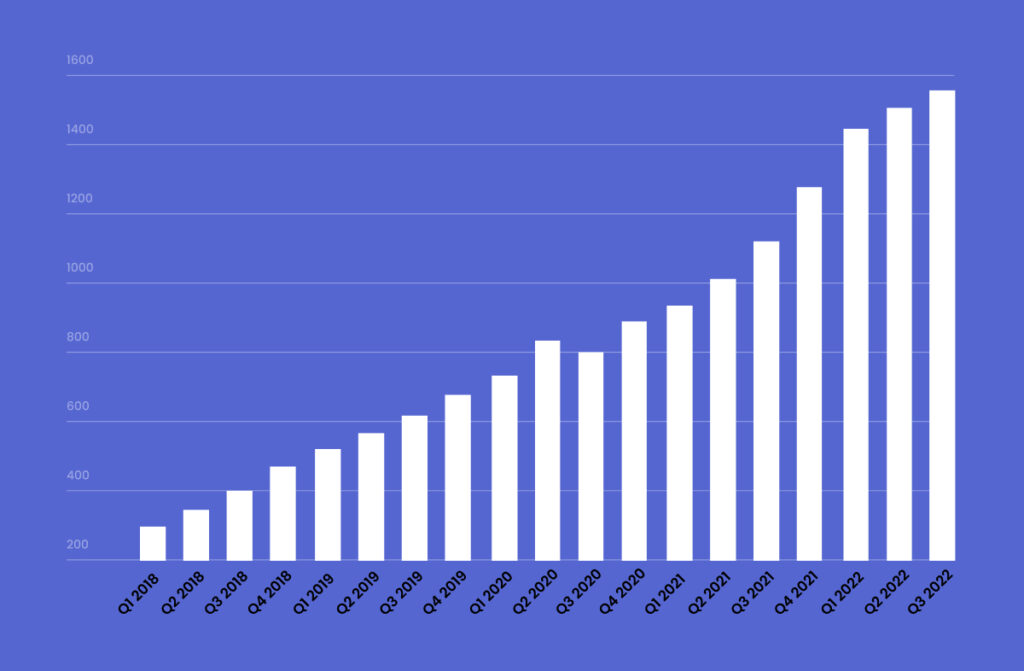 TikTok knows what they have – and they also know how to stay profitable. They've continued to invest in their ad platform, allowing businesses to bolster their brand awareness. TikTok saw a whopping $4 billion in advertising revenue in 2021 alone, and that number is expected to triple by 2026.
TikTok is becoming more than just a social platform. It's also being used as a search engine. In fact, 40% of Gen Z users now prefer using TikTok over Google as their primary search engine. If your follower base is primarily a younger age group, you can rest assured your business will likely reach your target audience as long as you have your profile and content optimized for the platform.
All signs point to a TikTok takeover, and you need to prepare for it. If you haven't created a TikTok account for your business, now is the time. Take the initiative to develop a social media campaign for TikTok. Invest in TikTok ads to get your brand and products in front of your followers' eyes. Put the time and effort into this rapidly growing social platform, and you'll see the rewards.
2. Social audio will stick around, despite the fall of Clubhouse
Some social media platforms will revolutionize how we communicate, while others are a passing trend. Social audio is somewhere in the middle. During the height of the pandemic, Clubhouse was a trendsetter. The app saw nearly 10 million monthly downloads by February 2021. It didn't take long for Facebook and Twitter to develop their own audio options, including Facebook Live Audio and Twitter Spaces.
Social audio is a brilliant idea that has its own social media benefits today. But, the competition with other major platforms marked the beginning of the end for Clubhouse. The app saw only 680,000 monthly downloads in 2022. Today, Twitter Spaces is the most popular social audio platform ahead of Clubhouse.
It may look like social audio is losing popularity, but it might become a niche platform. Platforms like Discord are built around specialized groups where a social audio option makes perfect sense. Keep an eye out for some possible uses for social audio, but stay smart and do your research before you commit.
3. Short-from videos are on the rise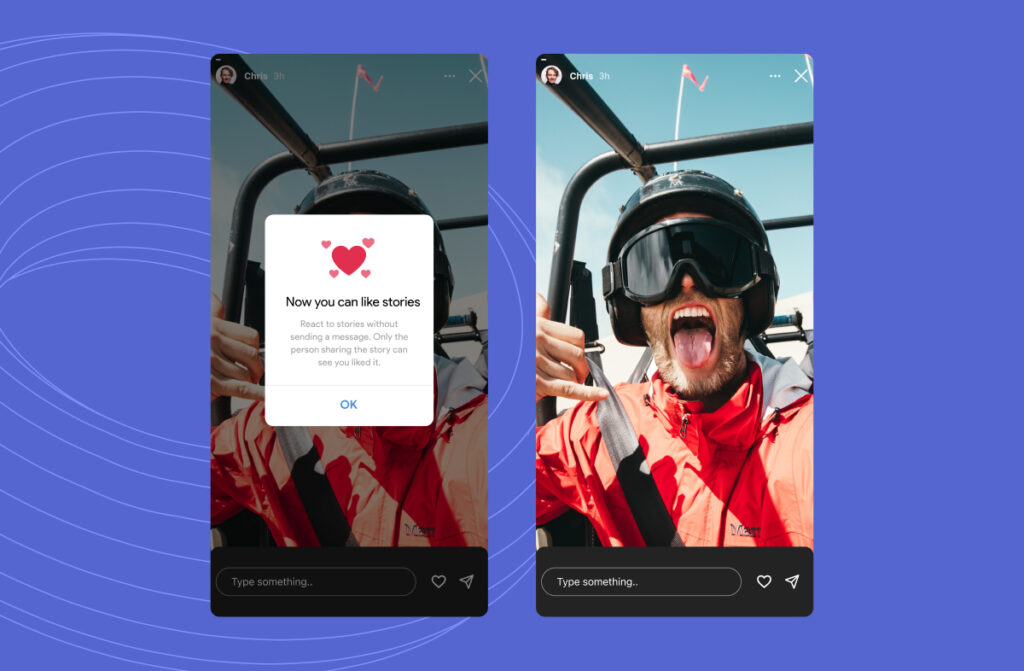 You'll need to create video content if you want to find success on social media in 2023. But long-form videos are no longer the only winning option.
Thanks to TikTok, short-form videos are trending in a major way. They're easier to produce and easier to consume, which is ideal because the average human attention span is just eight seconds. That also might be why 68% of social media users are more willing to watch a business video if it's less than 60 seconds.
Short-form videos aren't going anywhere, and with that in mind, marketers are using Stories as a new marketing tool. Stories take short-form videos and put them in an authentic format that makes them appealing to your followers. Higher-quality videos are still valuable, but you can easily create social media Stories with plenty of product appeal with just a smartphone. So, there's no reason not to take the opportunity of short-form videos. They're easy to make and will resonate well with your followers.
4. Crisis management will be a necessity in 2023
Information travels fast on social media, and it can sometimes be impossible to get ahead of problems once they arise. With 95% of businesses expecting a crisis within the next two years, it's no surprise that most are focusing on crisis management on social media heading into 2023.
Anything from a negative product review to an angry follower or even a misinterpreted social media post idea can result in a crisis situation that can damage your brand's reputation. Your best course of action is to be prepared for a potential crisis before it reaches your business. Choose a team to act as a crisis management group for your social media platforms. Then, create a plan of action in the event of a crisis. The more prepared you are, the less of an impact a social crisis will have on your brand.
You should also practice social listening. Social listening helps you see what trends are coming in your industry and how to act on them. Sometimes an event in your industry leads to a sensitive issue that could come down the pipeline to your business. Social listening will help you get ahead of a potential crisis and do whatever is necessary to avoid them in the future.
5. Social commerce will be worth the investment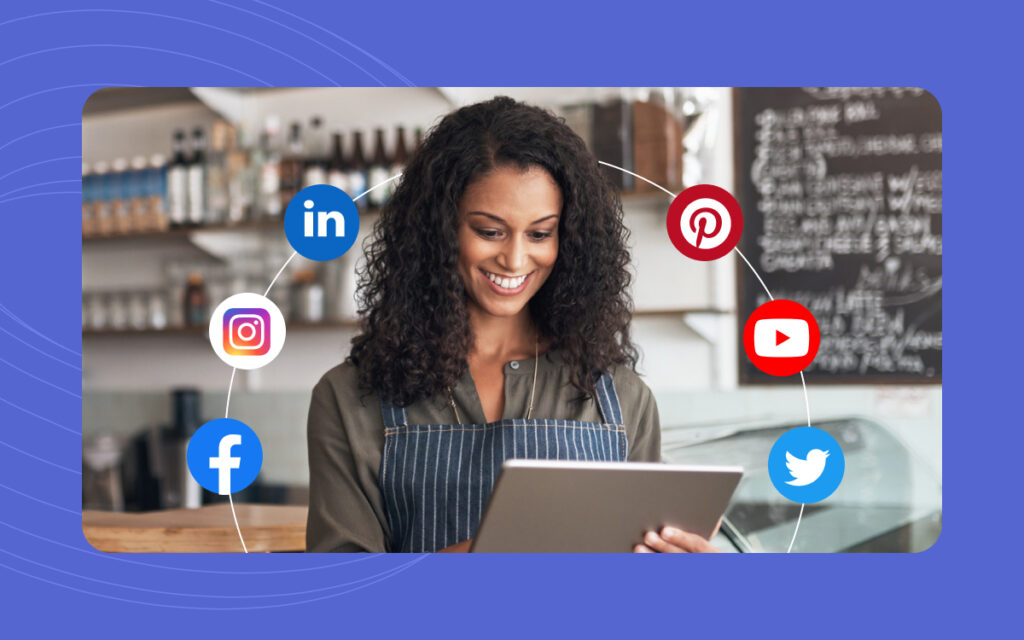 Social commerce, or the buying of products directly on social media platforms, is only becoming more popular. With the market projected to reach a staggering $1 trillion in 2023, it's not surprising that every major social media platform has invested in making social commerce an integral part of their systems.
Combining influence, product discovery, and ease of purchase, it makes sense that social commerce would continue to grow into mainstream practice. Studies show that 36% of US citizens have used at least one social media platform as their direct purchase point
As major players like TikTok, Facebook and Instagram continue to focus their attention on social commerce, it's unlikely this trend will decline any time soon.
6. Sustainability will be a big part of business success
Sustainability continues to influence purchase decisions in nearly every industry. Social media users are more conscious of businesses that are transparent about their ecological footprint and support businesses that are eco-friendly. This is particularly true with Gen Z adults. Nearly one in three "Zoomers" says climate change is a primary concern and hold businesses accountable for their environmental impact.
As more people continue to expect businesses to reduce their negative impact on the environment, you'll see the follower count of the ones that take action rise and the ones who ignore it drop. At this point, 89% of internet users feel that businesses should take direct action to reduce their carbon footprint. So, if you want to drive more followers to your social media pages, your best action is to show them how you're environmentally conscious.
7. Micro-influencers will play a macro role in the creator economy
The creator economy has forever changed how content is produced and consumed. With roughly 50 million content creators and an estimated $100 billion value, businesses everywhere have taken notice, collaborating with influencers to increase brand recognition and drive followers to their social media profiles.
But it's not just the influencers with millions of followers that are worth collaborating with. So-called "micro-influencers" with anywhere from 1,000 to 100,000 followers tend to have higher engagement rates than the major influencers on social media. These smaller influencers can give local businesses a better opportunity to grow their brand presence because they promote products and interact with their followers more frequently.
8. Social media will become the next major search engine
Google remains king of all search engines, but things are shifting toward social media use as a comparative search engine. Studies show that 40% of 18-24 year-olds use social media platforms like TikTok or Instagram just as you would a typical search engine like Google to find a nearby restaurant, shop, or product.
There are plenty of scenarios where social media can be just as productive as a traditional search engine. For example, maybe you need an instructional video walking you through how to change the oil in your car. Rather than go to Google, sift through the results and find a video, you could go straight to YouTube and find hundreds of videos instantly.
Although it's not typically considered a search engine, Facebook averages over 2 billion searches every day according to their own social media analytics. Businesses are beginning to realize that nearly every major social media platform is beginning to cross the line into the territory of Google and optimize their social media posts just like they would through standard SEO practices.
This trend will continue to advance, especially with younger followers who spend much of their time on social media on a day-to-day basis. They don't need to leave the social media platform they're on just to find the results they're looking for on Google.
9. User-generated content will continue to grow
Until social media, brands relied on creating their own content to get the word out about their products. They would shoot their own videos, make their own images, and release that content in an effort to increase their brand awareness. Now, user-generated content (UGC) has changed how they market their brand on social media.
UGC is exactly as its name sounds. It's different types of content created by social media users related to specific brands or products. This kind of content can be an incredibly useful marketing tool for businesses. They'll often share it with their followers just as they would any content they created themselves.
There's a feeling of authenticity that comes with UGC that content created by a business can't capture. They have the incentive to make their products look appealing, so they'll do whatever they can to make that happen. However, a video created by a happy follower using that business's product is a more genuine testimonial. That's why 87% of brands are using UGC to increase brand recognition on social media – a number only expected to increase as time goes on.
Frequently asked questions about social media trends
How do you keep up with recent social media trends for business?
You can do several things to keep up with the latest social media trends, like following influencers in your industry, joining Groups on Facebook, or checking what's trending on YouTube.
Why is it important to keep up on the latest social media trends?
Knowing the latest social media trends can help you create content that will generate more impressions, increase engagement rates, and increase your follower count.
What is most important to keep track of on social media?
Engagement (likes, shares, comments), impressions, reach, conversions, response rate, referrals, and time are all important metrics to keep track of on social media.
What is the fastest-growing social media today?
TikTok continues to trend as the fastest-growing social media platform.
What is trending on social media?
One of the biggest trends in social media is that TikTok is expected to be the next mega platform powering past Facebook and branching into other digital content.
Listen up with Birdeye Social
Keeping up-to-date with the latest trends requires a lot of time and research. With Birdeye Social's listening feature, you can go right to the source and see what followers are saying about you and your industry. This will provide insights to help you recognize trends faster – beating out the competition. Schedule a call with one of our experts to learn more and get started today.


        

This blog post is part of our Social Media Management Guide 


      

           



Originally published