A memorable online reputation makes all the difference in a business's success. This involves many aspects, but one critical element is managing Google reviews effectively.
For this, automating Google reviews has become a strategic approach to enhancing your brand's image and credibility.
In this article, we discuss how you can automate Google reviews from satisfied customers and build your credibility.
Be Found Wherever Your Customers Search
Want to see the impact of Birdeye on your business? Watch the Free Demo Now.
What is a Google review?
A Google review is written feedback customers provide about their experiences with a business. These reviews are posted on the Google Business Profile of the business.
Google reviews serve as online testimonials, allowing them to share their opinions, impressions, and evaluations of their interactions with the business.
Positive Google reviews are a hallmark of a brand's social proof online. It boosts credibility in front of potential customers.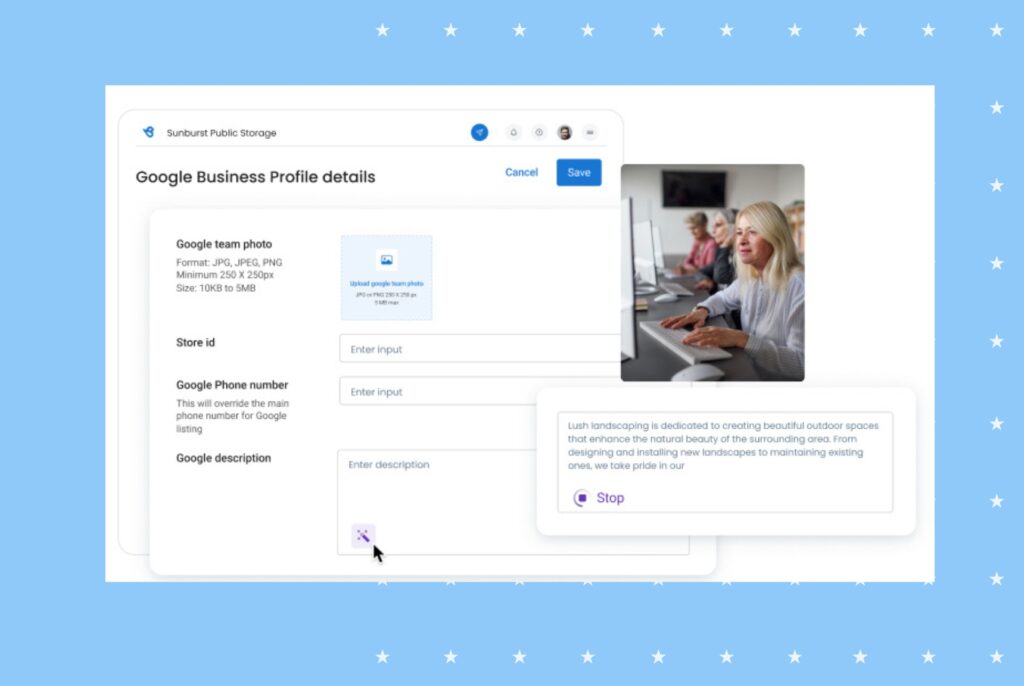 What is Google review automation?
Google review automation refers to utilizing technology and tools to streamline and optimize the management of reviews and feedback posted on businesses listed on Google Business Profile.
It uses systemized processes to collect, monitor, respond to, and analyze Google reviews more efficiently.
The goal of Google review automation is to simplify the often time-consuming and labor-intensive task of handling customer feedback, especially for multi-location businesses, while enhancing a business's overall reputation management strategy.
Google reviews as customer feedback
Customers rate a business using a star rating system, typically one to five stars, with five stars indicating a highly positive experience and one star representing a negative experience.
Because these are online reviews, they play a significant role in influencing potential customers' purchasing decisions. Positive reviews can enhance a business's credibility, attract customers, and build a positive reputation.
Bad reviews reflect negative feedback, showing that the customer's satisfaction was not optimal, so you might need to make some improvements.
Avoid guesswork and make a systematic review management strategy for your multi-location businesses by automating Google reviews with review management software like Birdeye.
Birdeye allows you to:
Generate review request
Collect reviews in real-time
Monitor sites where your customers review you the most
Manage reviews and respond to them
Showcase and share reviews to build trust with customers wherever they're searching.
Why do multi-location businesses need to automate Google reviews?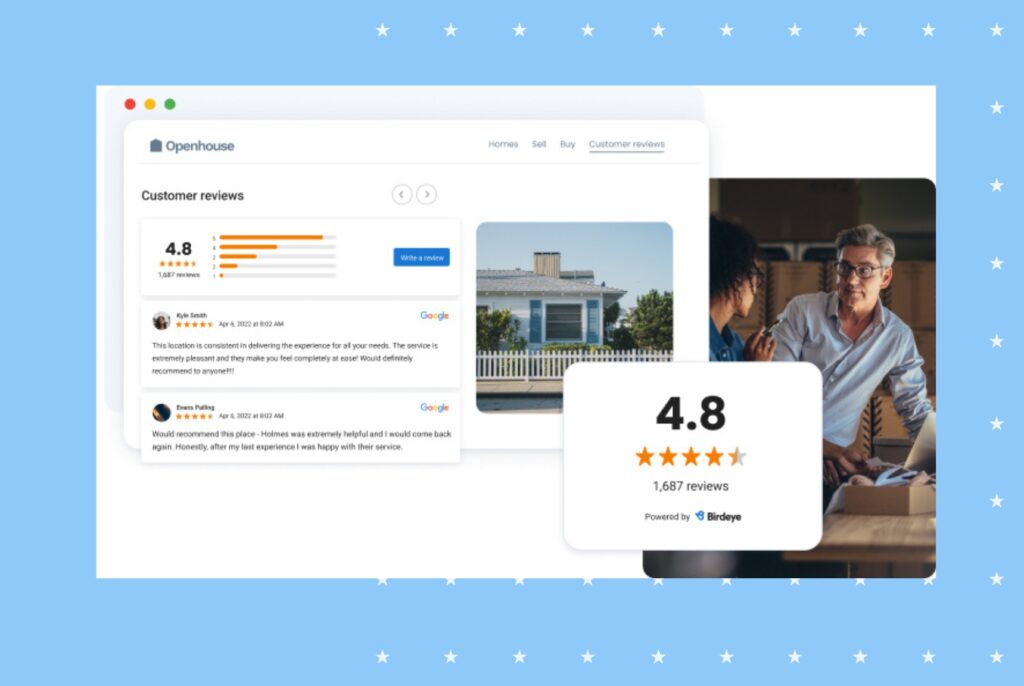 Did you know that 51% of consumers purchase products or services from multi-location businesses with a local presence at least weekly?
Generating reviews consistently for all the locations can be challenging for multi-location businesses. Automation can make it easy. Here's how:
#1. Opportunity to get reviews for every location automatically
Manually getting reviews can be time-consuming. Automating the process streamlines review collection, monitoring, and response.
Birdeye Reviews integrates with 3000+ software and CRMs that send out review requests after every transaction.
When you automate your business's review generation strategy, you lay the plan for time efficiency and better utilization of the resources.
#2. Automate review responses for a better customer experience
Imagine replying to reviews at scale with auto-response rules and personalized templates? It is possible with AI-driven responses. Users also get instant alerts about new reviews.
Quick replies empower businesses to respond to each quickly and act immediately if the customer has left a bad review.
#3. Automation for actionable insights
Once you have automated review generation for all your locations, you can expect a steady stream of reviews. But with 100s of reviews coming in daily, getting objective, actionable insights is tedious.
That is why, apart from improving your online reputation, reviews have another big use – they provide a wealth of insights on your customers about:
What they like and don't
Where you can make changes to provide better experiences to your customers
Which location is doing well and which isn't
What you can do to get happier customers
The insights you get from these reviews are like free customer research, which, when implemented, can help you provide better products and experiences to your customers.
As your business grows, manual review management can become overwhelming. That is why automating Google review management processes remains effective even as your business expands. 
Automate Google reviews with Birdeye
To help you focus on optimizing your resources to the best and grow your brand, we've powered Birdeye Review with AI capabilities, BirdAI.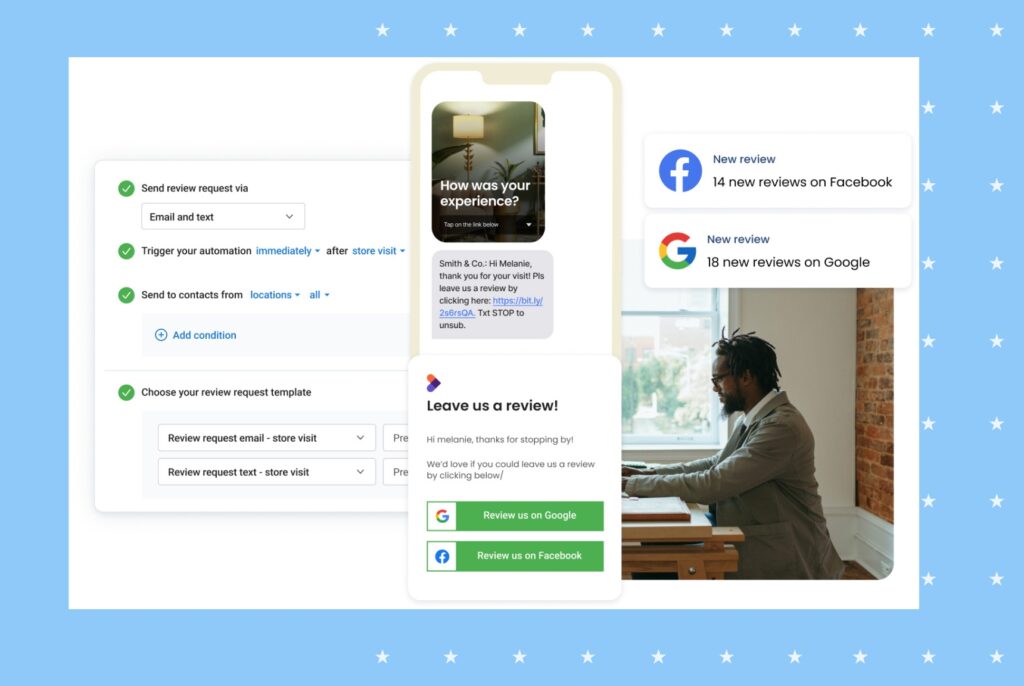 BirdAI assists you with:
AI-assisted review responses
You can write personalized and thoughtful responses to each customer review.
Rephrase your response
Add your brand's tone of voice, and make your content grammatically error-free before you publish it.
Auto-translate reviews and responses
A challenge for many multi-location businesses is when their customers leave reviews in their native language (which may not always be in English).
With BirdAI, you can automate Google responses from the dashboard and
Translate reviews from and to any language.
Respond to reviews in your customers' language.
AI-generated review summary
Again, a challenge for multi-location businesses that may receive more than 100+ reviews daily is understanding customer sentiment. You may have to scroll a thousand times to get the pulse of the customer's opinion.
Here's how BirdAI's review summary can help you. You can:
Quickly identify the customer sentiment from thousands of reviews
Regenerate summaries up to 5 times to get an accurate overview
Share insights quickly by emailing summaries to teammates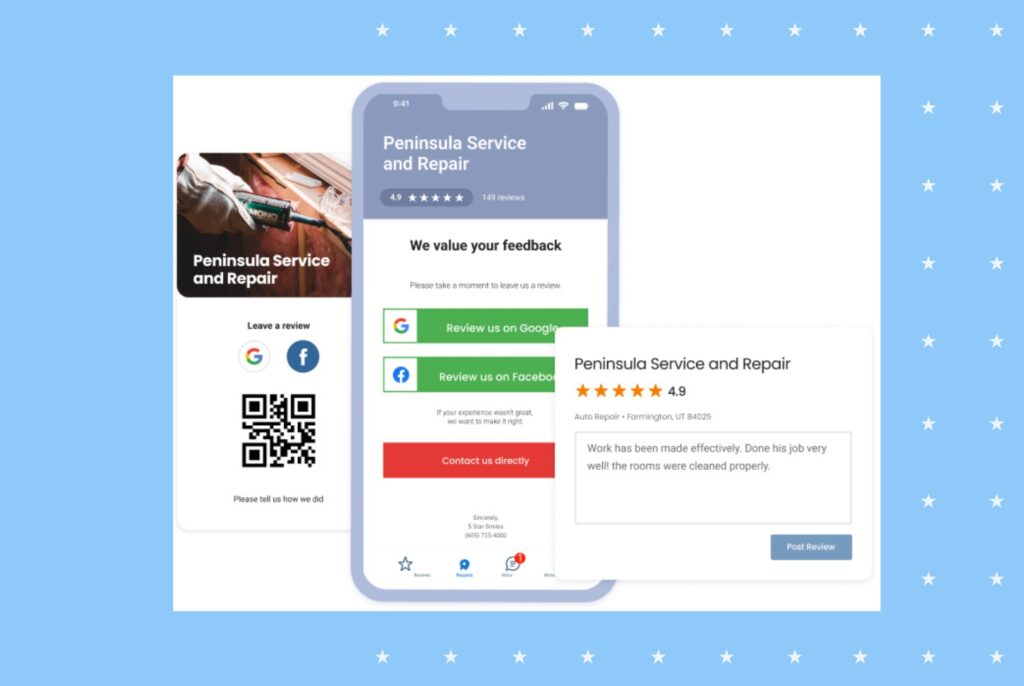 FAQs about automate Google reviews
Why is automating Google reviews important?
Unlike manually sending Google review requests, automating Google reviews:
 – Saves time
 – Improves your SEO visibility on search 
 – Demonstrates your commitment to customer satisfaction
 – Ensures prompt feedback by enhancing the brand's credibility

Is automating Google reviews against Google's guidelines?
No, automating review requests and responses is allowed by Google. However, ensure the content remains authentic, and you comply with Google's policies.
How can automated reviews help with local SEO?
Consistent positive reviews generated through automation enhance your local SEO rankings. Google recognizes engagement and rewards businesses with better visibility.
Automate Google review generation today
Make it easy for your customers to know that you value their input. Use manual labor for more creative work, and use your resources productively. When customers see you actively respond and generate reviews from past satisfied customers, they'll naturally be more inclined to do business with you.
Now that you know how your multi-location business can benefit from automating Google reviews, it's time to test it yourself with Birdeye.

Originally published