With the rise of social media and customer reviews, an online reputation manager has become an essential role for organizations looking to maintain a positive online presence. Investing in this position can help you attract new customers and protect your brand's online reputation. In this blog post, we'll discuss what kind of skills are required for an online reputation manager and why online reputation management services are so important.
What does an online reputation manager do?
An online reputation manager is someone who monitors, analyzes, and manages a company's online presence. This can involve responding to customer reviews, engaging with followers on social media, and reporting on the analytics of all your online marketing activities. Effective online reputation managers can gauge sentiment around a brand to steer conversations in a more positive direction. As a result, proactive and ongoing online reputation management can have a hugely beneficial impact on an organization's overall success.
Online reputation manager skill set
In this position, having excellent communication skills, particularly in writing, is important because a lot of the work involves responding to social media posts or customer reviews in a timely manner. If customer comments are left unanswered, this can hurt a company's reputation – especially when it comes to negative reviews.
Customer service skills are also a must-have for this role because there will likely be frequent interactions with customers online. Time management and organization are also essential to keep up with multiple online conversations and other tasks.
Technical knowledge for an online reputation manager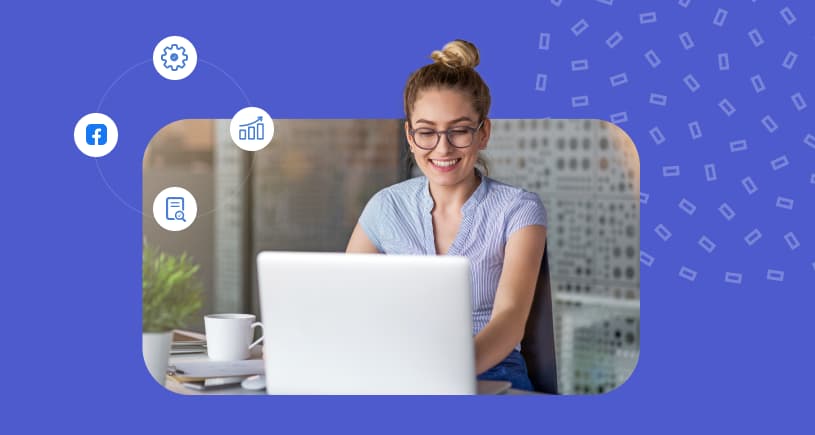 An online reputation manager will also need to have a solid understanding of the technical side of the job. Depending on the marketing goals and resources available, this will vary from company to company. Here are some of the more desirable technical skills for managing online reputation.
Search engine optimization (SEO) is the practice of optimizing content, on your website, social media channels, and review pages so that it ranks higher in search engine results. Understanding SEO can help your content reach the right people at the right time.
Content management systems (CMS) are used to manage and store website content. Online reputation managers should at least have a basic understanding of how this resource works in order to be able to update content quickly and accurately.
Customer relationship management (CRM) software is used to store customer information and manage customer interactions. CRMs also help handle customer questions and complaints quickly so they feel their feedback is being heard.
Social media management systems are used to monitor and respond to customer interactions across multiple social media accounts. As more organizations turn to social networks to reach customers, it's important to have a tool to recognize trends, report on campaigns, and schedule posts efficiently.
Data and analytics tools can provide insights that show how customers interact with your content and which strategies you should be focusing on or adjusting. Understanding which metrics to track and measure will help make more data-driven decisions.
While it's important for an online reputation manager to understand the technical aspects of the job, it becomes a must-have skill set when working for a multi-location organization. Outside of managing customer communication for multiple branches, you must also ensure that each location is providing customers with a consistent online experience. This requires a great deal of organization and coordination which is why technical resources play a bigger role in these situations.
[Free Guide] SEO Local Search Checklist – Download Now
The day-to-day of an online reputation manager
A typical day for an online reputation manager will vary. There are several different duties to attend to, from generating content that increases web traffic to monitoring different channels for mentions of the company. An exciting part of the job can be engaging with customers and followers by responding to questions, thanking them for their feedback, and just generally managing relationships.
Reputation management doesn't only protect a brand's good name. It also helps increase visibility across the web to attract new customers. Successful online reputation management is a good blend of public relations and reputation management skills. Let's take a deeper dive into what this means.
Public relations and reputation management working together
As we mentioned earlier, online reputation management is all about controlling how your brand is perceived. A company with a positive reputation will earn the trust of customers more quickly than companies with negative reputations. One way a reputation manager can accomplish this is by using the benefits of a public relations approach combined with a reputation management approach.
A public relations approach is more external, involving tactics like creating content that showcases the benefits of your product and services. This will help to strengthen your brand's image in the public eye. Reputation management is more reactive. It focuses on responding to customer feedback or criticism before it hurts a company's reputation. By using both approaches for your online reputation management, you are giving your brand the best chance of success.
Why multi-location companies need to manage their online reputation
In today's digital world, managing your online reputation is an important part of your organization's growth in both the short and long term. This is especially true for multi-location businesses. As you engage and interact with more people on social media, forums, and other digital channels, it's important to know how to manage everything that is being said about your organization across all locations.
Addressing criticism on the internet can help protect your organization's reputation and prevent bad publicity. Plus, it can also start positive conversations about your products, services, and values. Here are some other reasons why managing your company's reputation for each location is important.
Improved online visibility – Having accurate and consistent information for each of your business listings makes it easier for customers to find you online. The easier you are to find, the more likely potential customers will visit your website and/or store in-person.
Better customer service – Consistently responding to customer reviews helps build trust. If people can trust they'll have a good experience with your company, there's a good chance they'll become loyal customers or brand advocates.
More reviews – Generating customer reviews consistently provides potential customers with proof that your organization is trustworthy. This will validate that your company is worth their time and money.
Increased sales – Managing your online reputation can indirectly lead to more sales. The key is to create a good experience for customers so they'll buy from you rather than the competition.
Knowing your customers better – Using surveys and sentiment analysis can help you better understand what your customers are looking for as well as discover new and emerging trends. This can give you an edge over your competition.
FAQs of an online reputation manager
What is online reputation management?
Online reputation management is the process of managing your brand's online reputation. This includes building, monitoring, and maintaining your content so that it reflects a positive image.
Why is online reputation management important?
It helps protect and shape your brand's public image. It also lets you respond to customer inquiries, reviews, and questions in a timely manner and monitor for any malicious activity or misinformation about your organization.
How much does online reputation management cost?
Online reputation management software can cost as low as $8 to several thousand dollars a month. It'll depend on the scope and level of services needed.
How do you improve your online reputation management?
You can improve it by proactively building relationships, creating relevant content, and monitoring reviews. When responding to criticism be sure to follow up professionally and in a timely manner.
How do companies manage online reputation?
You can hire an online reputation manager, assign it to your marketing team, or outsource this to a marketing agency. Your goals and budget will determine which option is best for your situation.
What's online reputation management in digital marketing?
It's proactively managing and monitoring a brand's online presence on digital platforms such as social media, review sites, and business listing sites to maintain an accurate, positive reputation.
Does online reputation management work?
Yes, but it requires consistent management of your online presence. This includes timely responses to feedback, protecting against negative sentiment, and keeping business details accurate.
Birdeye: All-in-one online reputation management
While hiring an online reputation manager is ideal, oftentimes companies lack the budget to be able to fill this role. With Birdeye's easy-to-use reputation management software you can seamlessly manage your online reputation, interact with consumers, and gain insights into your marketing strategy without having to break the bank. Watch our demo and get started with Birdeye now.

Originally published