Local social media marketing is a game-changer for business owners. Do you know why? Because it increases your business's visibility to potential customers in your area and establishes a solid local presence.
But building a consistent local social media presence can be a challenge, especially when there are multiple teams involved in content creation.
When Birdeye conducted a survey, we found some interesting social media statistics:
79% of businesses have in-house social media team.
27% create content at the location level.
22% creates content at the corporate level and shares with each location to customize it.
The fact that only 27% businesses create content at location level shows that this is a universal challenge but the business that gets ahead of it gains a significant advantage in the market.
This blog is your guide to building a winning strategy to grow authority at the location level for your business.
Apart from using Birdeye's Social software, which offers a centralized platform to simplify your social media management, here are the 12 ways to leverage local social media marketing: 

1. Understand your audience
2. Choose the right platform
3. Know your competitors
4. Run targeted ads
5. Join local groups
6. Promote content with location-based hashtags
7. Build your community
8. Promote business with local content
9. Organize local events
10. Run contests and giveaways
11. Drive traffic to stores
12. Leverage video content

For an in-depth understanding of how to apply these to your marketing strategy, read the blog or jump to your desired section from the table of contents: 
What is local social media marketing?
Local social media marketing is a digital strategy that leverages social media platforms to target nearby potential customers for local businesses. It's distinct from general social media marketing because it focuses on the local community, making it more effective and efficient.
However, changing algorithms make it tough for local businesses, especially those with limited budgets, to achieve organic growth on platforms like Facebook, Instagram, and Twitter.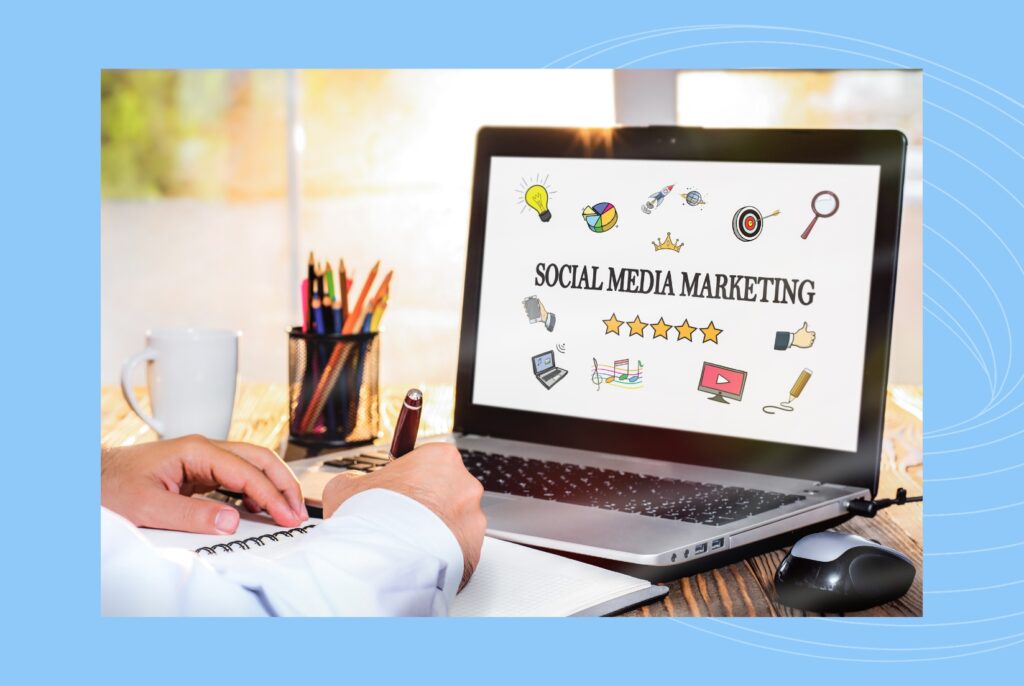 For example, if you have a physical store in town, you'll want to market to locals living within a short distance away online, promoting your physical store with digital channels.
While general social media best practices have their place, local social media marketing strategies differ. The former tends to reach a broader audience who may not be part of the local community. This can result in wasted resources on ads and social media outreach to an unrealistic or disinterested audience.
The only way to really leverage these platforms is with targeted ad campaigns and an effective local social media marketing strategy. 
Why do local businesses invest in social media marketing?
Local businesses should invest in social media marketing to enhance their online presence, reach a broader local audience, and drive sales. Social media offers cost-effective advertising, helps build brand awareness, and allows for direct engagement with the community.
For local businesses aiming to stay competitive and connect with potential customers, here are some compelling reasons to embrace social media marketing:
12 ways to leverage social media to promote local businesses
Today's local businesses thrive by effectively tapping into the vast potential of social media. These digital platforms have evolved into vibrant marketplaces where businesses can connect with local communities, foster brand loyalty, and drive sales.
From engaging storytelling and capitalizing AI in social media management to data-driven advertising, this section explores 12 impactful strategies to help local businesses like yours make social media a powerful growth ally:
1. Understand your audience
Engage actively with your existing and potential audience on social media. If you're too occupied with other business operations, hire a social media specialist or agency to do this. A key benefit of engaging with your audience is that you'll quickly better understand their interests, likes, and dislikes.
Detecting and understanding even the slightest change of attitude and responses of your audience will give you an edge in your social media marketing efforts.
That's because many businesses don't understand their audiences. And in today's highly charged climate, customers are holding businesses accountable for all kinds of public relations blunders.
2. Choose the right platform for your customers
Ensure you have an active social media profile on all the platforms your existing and potential customers are on.
Here are a few things you can do:
Research and survey to identify preferred social networks
Focus efforts on the platforms your local audience uses the most
Tailor your content to suit the platform's format and audience
Pro tip: Never shy away from asking walk-in customers about which platforms they use so you build a 1:1 connection with them. Give them a small incentive like a coupon or discount if they follow you on all these platforms. 
With this tip, your local business will likely have a significant social media presence.
3. Know your competitors
One advantage of being active on social media is that you can keep an eye on competitors and their strategies. Here are a few things you can do:
Monitor competitor strategies on social media
Emulate successful tactics and avoid ineffective ones
Stay updated on industry trends and competitor innovations
Doing these every quarter will give you enough data to analyze which marketing efforts are helping you move forward.
4. Run targeted ads
If you're a small business owner, you likely have a limited budget for social media advertising. Moreover, you'll want to have funds available to create engaging on-brand content outside of your ad campaigns. So:
Use targeted ads to reach local, ideal customers
Maximize ad-efficiency and save on costs
Regularly analyze ad performance and adjust targeting
Platforms like Facebook excel in targeted advertising, ensuring your funds reach the desired audience based on location, interests, and demographics.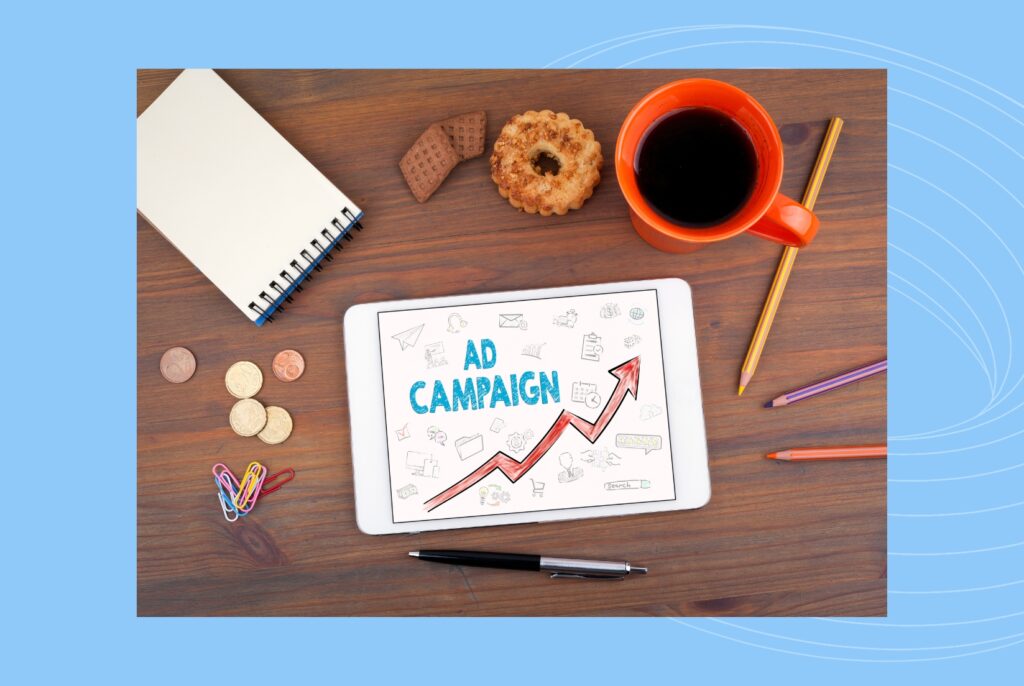 5. Join local groups
Believe it or not, you probably have hundreds — if not thousands — of potential customers hanging out in several local social media groups. Many of these groups may cover topics linked to an industry, product, or service associated with your business.
For example, you may have local classic car enthusiasts gathering on a social media group to organize car meets. So, engaging with this audience and building trust is the way to go.
What you can do:
Join relevant local social media groups
Build trust and engage with potential customers
Provide valuable insights and establish your authority
Following these suggestions will build up your customer base without spending much money.
Pro tip: The social media reach of these groups is impressive. Ensure you're using the right keywords to attract your audience. 
6. Promote content with location-based hashtags
Social media groups are very community-oriented. You must be mindful about whose content you share and how you share it. Since you want to engage with local communities and stay memorable, only promote content that will appeal to these communities. So:
Share local content and use city-specific hashtags
Acknowledge original creators and monitor interactions
Collaborate with local influencers to expand your reach
Once you've found relevant content, share it with your followers and apply hashtags with your city, town, or suburb.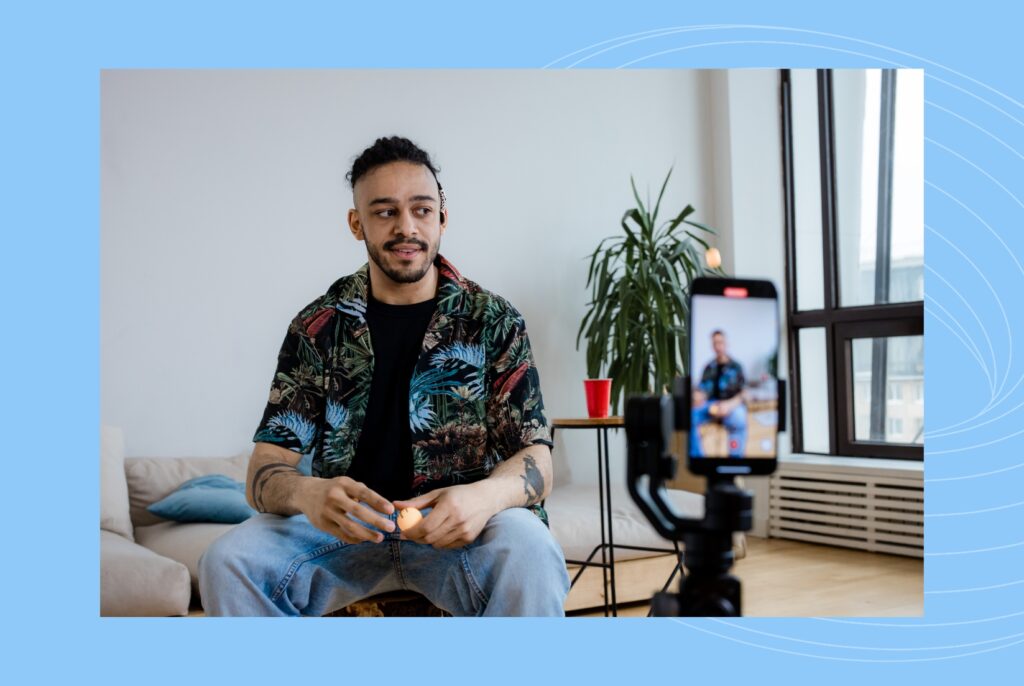 7. Build and boost your community
Always be professional while keeping a friendly tone in all your communications. Your conversations should feel natural. Give a face to your corporate image and engage with your followers humanely.
Here are a few suggestions that will give an edge to your local social media strategy:
Feature customers in your posts when they provide suggestions
Perform customer feedback analysis to improve customer satisfaction
Collaborate with local news outlets and organizations for wider exposure
Be transparent when dealing with issues or providing customer service on a social media channel.
Offer reasons for customers to follow and engage with you; only then your customer marketing strategies will work in your favor.
8. Promote business with local content
Your audience cares more about local content than news originating from elsewhere. So:
Provide prompt responses and acknowledge customers
Share local news and events relevant to your audience
Share user-generated content and encourage community participation
For example, if most of your customers are patients with dental issues, it's wise to share news across your social channels about dental hygiene and mouth care.
A strong local presence means easy yet powerful word-of-mouth marketing, positioning you as the most trusted brand. 

9. Promote local events
Let's assume the local council organizes an open-air film festival in the town square. Share this news with your followers, especially if your business has a presence at this festival or provides equipment.
While ensuring online reputation management practices is important, promoting local events is the best way to show that your business is an integral part of the local community.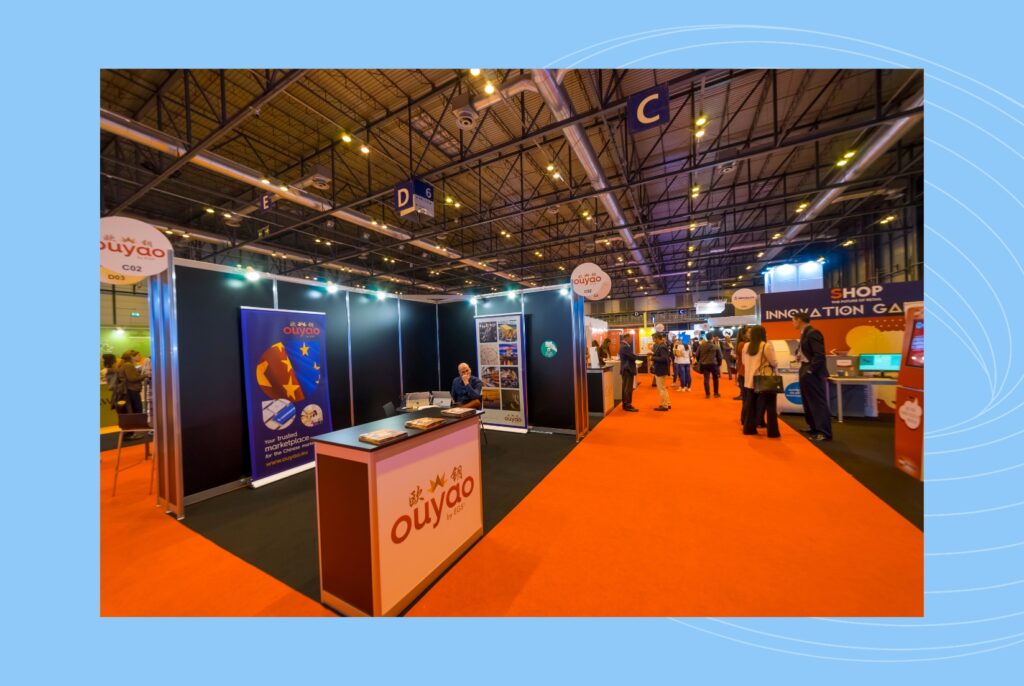 A few things you may want to consider:
Support and promote local events
Position your business as a community contributor
Offer exclusive promotions for event attendees to drive traffic
Your business could also drum up interest for the event by posting film snippets, trivia, and quizzes. If you do that, your audience will perceive your business as a major player behind this event.
10. Run contests and giveaways
Organizing contests and giveaways is a win-win for both parties.
For your customers: You give them opportunities to win prizes
For you: Collect customer emails and phone numbers, increase follower count, and a deeper brand connection.
This will help drive additional traffic to your stores, and customers feel more aligned with your brand.
A few strategies to consider:
Utilize QR codes for easy contest submissions
Collaborate with local businesses for joint promotions
11. Drive traffic to stores
Social media can significantly boost your efforts to drive traffic to your stores. A few effective ways to bring in those customers include:
Using social media to highlight in-store offers and promotions
Announcing new products and special sales events
Sharing behind-the-scenes glimpses to create reliability
Boost Your Brand with Targeted Local Social Media Strategies
Want to see the impact of Birdeye on your business? Watch the Free Demo Now.
12. Leverage video content
There are innumerable benefits of video marketing. If you intend to establish an excellent online reputation for your business, you need your customers to trust you. Videos can help make this trust-building journey a little easier for your business.
You can:
Collaborate with local videographers or content creators for high-quality videos
Engage customers with informative and promising videos
Film notable events at all your local business premises
These events could be a new product release, a fundraiser, or the promotion of a hardworking employee.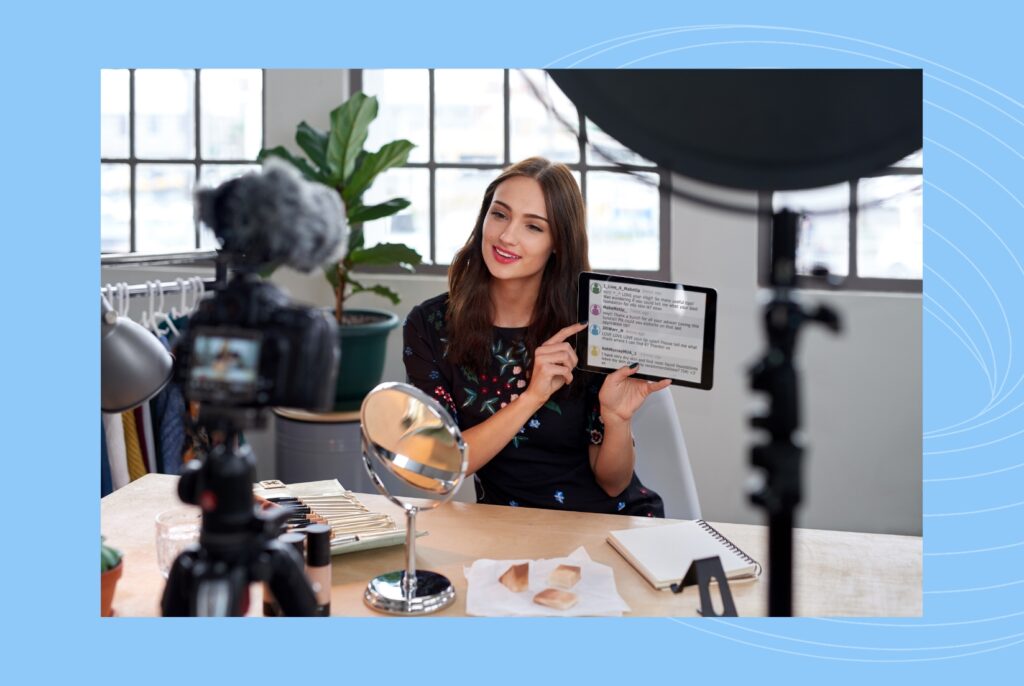 6 best social media marketing platforms for local businesses
Many popular social media platforms are available today. However, choosing the most appropriate and effective channels for your local business can be overwhelming.
Here's a list of the most relevant platforms for your local marketing efforts worth considering:
1. Facebook
In 2023, Facebook will be the largest social media network, boasting almost three billion active users monthly. It's also one of the most effective social media platforms to promote your local business.
If you're running an auto repair shop, dental practice, or a restaurant, you should have a Facebook page that you update regularly. You can use Meta for Business to run your advertising campaigns on Facebook and Instagram.
2. Instagram
With approximately two billion active users, Instagram is the fourth most popular social network today. And similarly to Facebook, it's owned by Meta, making integration between both social media platforms almost seamless.
Since Instagram is primarily a photo-sharing social media channel, it's ideal for product-based businesses. It's also a great avenue for capitalizing on your content marketing efforts.
But even if you don't have a product to showcase, you can still post photos and videos of company special events, exciting behind-the-scenes, or staff celebrations.
3. X (formerly Twitter)
X has experienced a tumultuous turn of events over the past several years and currently has about 550 million users. Even after the rebranding, it is still a worthy social network you must be active on.
Did you know? Twitter marketing for doctors and healthcare professionals has grown exponentially. 

Consider X if you require an effective customer service channel or want to regularly update your local customers.
4. Pinterest
While Pinterest is less popular than Instagram, it's still worth considering for your content marketing endeavors and driving leads to your website or offer.
Also, most of Pinterest's users are female, who make up 76.2% of the user base as of January 2023. So, if you run a female-focused business like a cosmetics store, fashion boutique, or nail studio, you should use Pinterest to attract a local audience.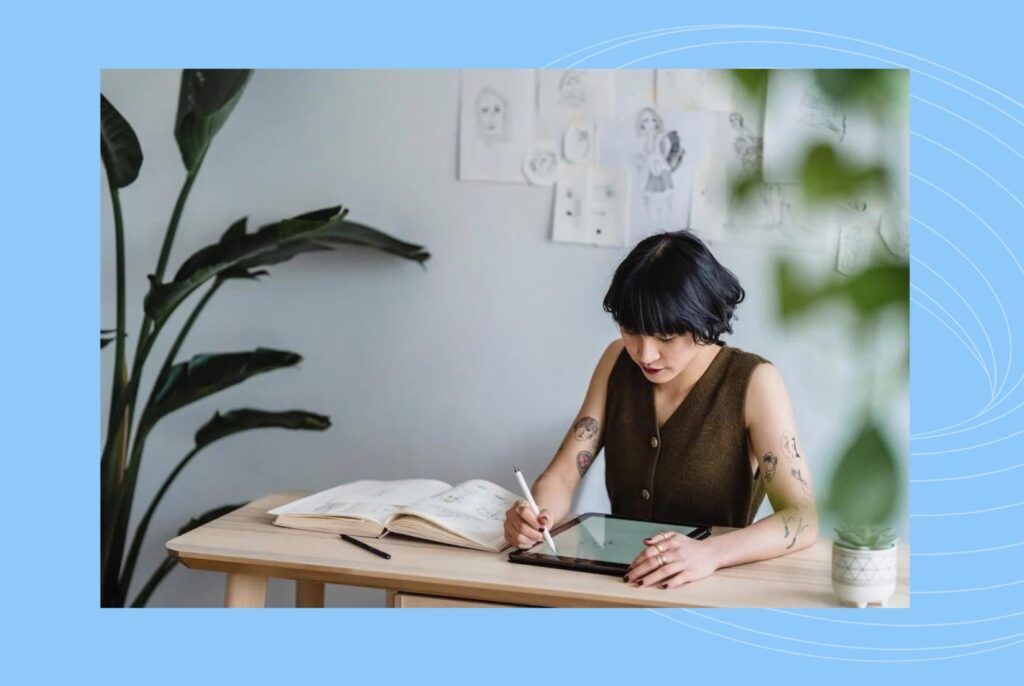 5. TikTok
As of July 2023, the United States has the largest TikTok audience, with approximately 122 million users.
The craze of TikTok is so much that the pioneering social media video platform, YouTube, introduced its alternative, Shorts, to boost short-form video content.
If your business services younger local customers with sporting goods, tech products, and video games, you may want to focus on TikTok to build brand awareness.
6. LinkedIn
LinkedIn is no longer just a popular job posting site. It has become a creator-first content for professionals. People want more than only company updates and self-boosting awards and accolades posts on LinkedIn.
They want to know more about your business, mission, vision, and how your business makes a difference.
Building a local social media presence on LinkedIn will get you in the news and help attract the best talent, build a reputation, and become the go-to brand.
Use Birdeye Social to supercharge your local social media authority
To keep track of all your social media interactions and to boost your reputation, use a platform like Birdeye Social.
Powered with AI capabilities, Birdeye Social empowers you with:
Schedule your posts
Find relevant hashtag
AI-writing assistant and copy editor
Get notified every time you're mentioned
Monitor the performance of each post by location
Add images without juggling between photo websites
AI-powered content generator turning prompts into posts
Get a high-level view of top-performing content on every platform
Turn customer reviews into beautiful social posts and share them easily
Leverage AI for brand building with Birdeye Social today! 

FAQs about local social media
1. How do I create a local social media following?   
Study the strategies of your competitors, post regularly, create quality content, promote local content, and engage with users. Your following will grow steadily if you carefully curate and schedule your posts. 
2. What is the easiest social media platform for local businesses?  
Facebook because it has the largest audience combined with business-oriented tools to promote your business and build a following.
3. How do I promote my local business on social media?  
You can promote your business by posting local content and events, running contests and giveaways, and leveraging video content. 
Grow social media presence with Birdeye
As a business owner, you should leverage local social media to grow your customer base, enhance your reputation, and build brand awareness. Moreover, you'll want to have a presence on all the social media platforms that matter, like Facebook, Instagram, and TikTok.
But to make the most of these platforms, streamline your posting, and monitor performance, Birdeye has the right solution for you. Watch our Birdeye Social demo and contact one of our specialists to help you get started today.

Originally published