Look up at the sky on a clear night, and you would swear there are billions of stars, but did you know only about 5,000 stars are visible to the naked eye? Visible stars are also important for your business, reviews. Luckily, unlike the universe, you are in control of the stars visible to others, and how you achieve this is by having strong visibility on review sites.
Whether you are receiving one star or five, reviews and the way you manage them are essential to your business. In fact, only 53% of people would consider using a business with less than four stars. Using review sites is no longer an option, it's an essential part of your online reputation strategy. According to industry data, businesses that regularly use customer reviews as part of their marketing efforts can generate approximately 62% more revenue than businesses that don't.
Nearly four in five (79%) consumers say they trust the reviews they read online as much as personal recommendations. That means no matter what industry you're in, reviews play a pivotal role in attracting new customers. There are a lot of options when it comes to the best review sites, and many of them are industry-specific. Our latest report on the state of online reviews states that, on average, businesses give at least 2 review site options to their customers to write reviews on. Having 2-3 options for your customers provides them with enough flexibility to choose which review site they're most comfortable leaving a review on. Therefore leveraging online review management to offer multiple review site options is a smart strategy to attract new customers and gather valuable feedback from your audience.
Read on for a deep dive into the best review sites you need to know – and how your business can look great on the ones that matter in your industry. But first, here are some statistics about why reviews are so critical for growing your business.
Why reviews matter
Online reviews remain a vital source for connecting local businesses and potential customers. Consumers look to online reviews to decide which business provides the best customer experience.
89% of consumers read local businesses' responses to reviews
The average consumer spends 13 minutes and 45 seconds reading reviews before making a decision
Customers could spend 31% more on a business with great reviews
Why do people write reviews?
1. To help others make a better buying decision
2. To reward a company for good performance
3. To help companies improve their products or services
4. To be heard by the business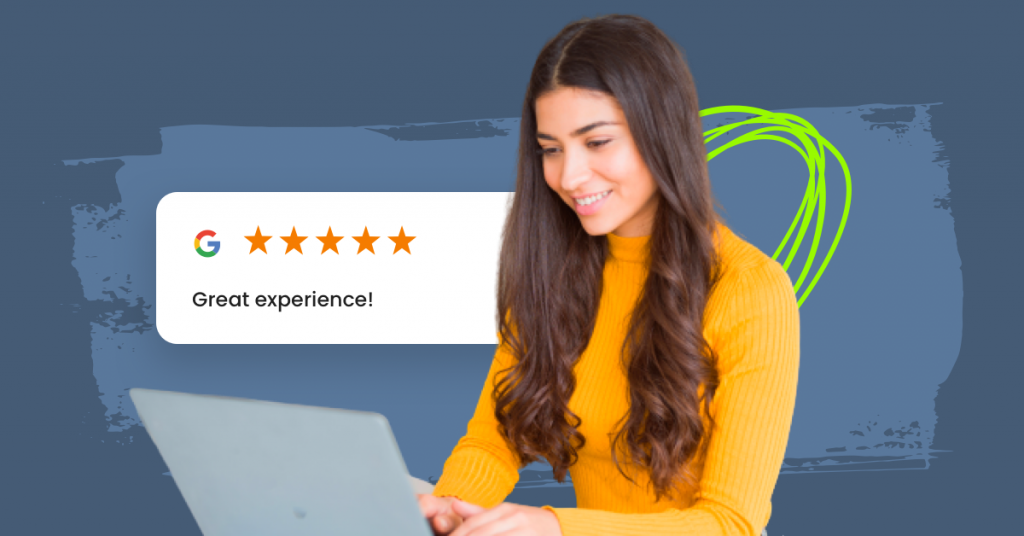 Top 2 general review sites
Offering two general sites (such as Google and Facebook) and one industry-specific site
based on your industry (such as Zillow for property management or RateMDs for
healthcare businesses) is the ideal solution to obtaining more reviews. Here are the top general review sites you need for your business.
1. Google
67% of all customer reviews are written on Google, making it the most popular review channel and the go-to source for consumers seeking to find businesses. If you're looking to generate more leads, it's important to increase your Google star rating to help boost your online presence and reputation. Birdeye is a priority Google partner and therefore helps businesses on its platform to conveniently get new Google reviews via its private API. As a consequence, new Google reviews obtained by businesses on our platform had an average rating of 4.5 stars.
2. Facebook
With roughly 2.89 billion monthly active users as of the second quarter of 2021, Facebook is the largest social network worldwide. Facebook has become one of the most popular sites for customers to write Facebook recommendations.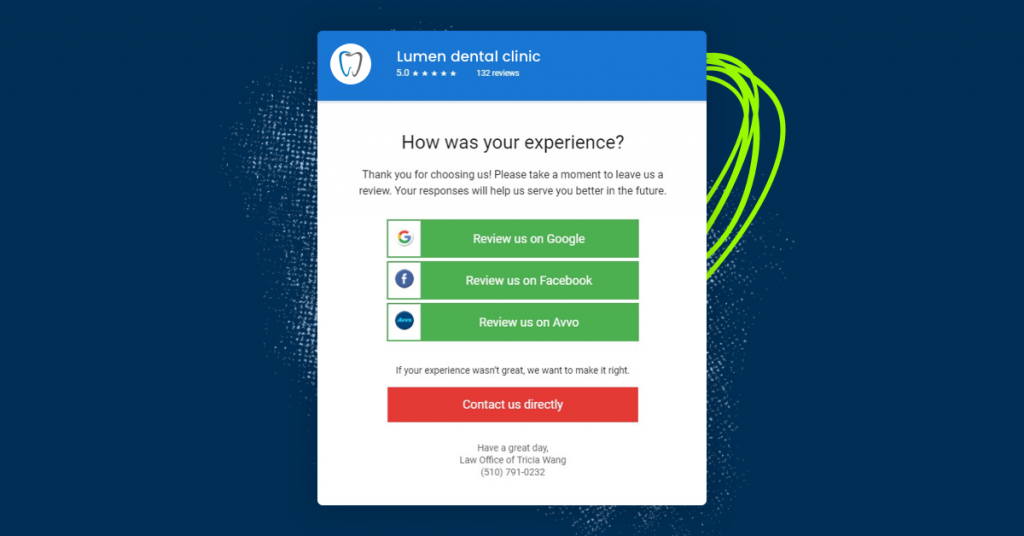 Top industry-specific review sites
Reviews on the right selection of these sites can help your business stand out from the competition. Industry-specific top-ranking websites should be an integral part of the online reputation management strategy for any company that wants to be successful in today's market.
Doctor reviews
If you need a new doctor, the first place you'll likely look is Google, and the second thing you'll do is read the doctor's online reviews. 94% of healthcare patients use online reviews to evaluate providers. Studies show that 5% of all Google searches are health-related. Online reviews are the first impression patients get of your practice. It's vital to pay attention to what people are saying about your services online. Here are the top 4 doctor review sites.
Google
Facebook
Healthgrades
Vitals
Contractor review sites
How do you maintain a great online reputation as a contractor? With 86% of customers relying on online reviews to discover local businesses, now is more important than ever. Here are the top contractor review sites to be aware of. Once you get your business listed on all of these sites, you need to start asking your customers to write reviews on these sites in order to stand out from your competition.
Google
Facebook
Porch
Yellow pages
Houzz
Thumbtack
Homestars
Review sites for dentists
Searching for a new dentist is a nerve-wracking experience for many people. Patients need to be assured that you are the right dentist for them. Here is a list of the top 6 dentist review sites you cannot ignore.
Google
Facebook
Healthgrades
Zocdoc
Vitals
1-800-Dentist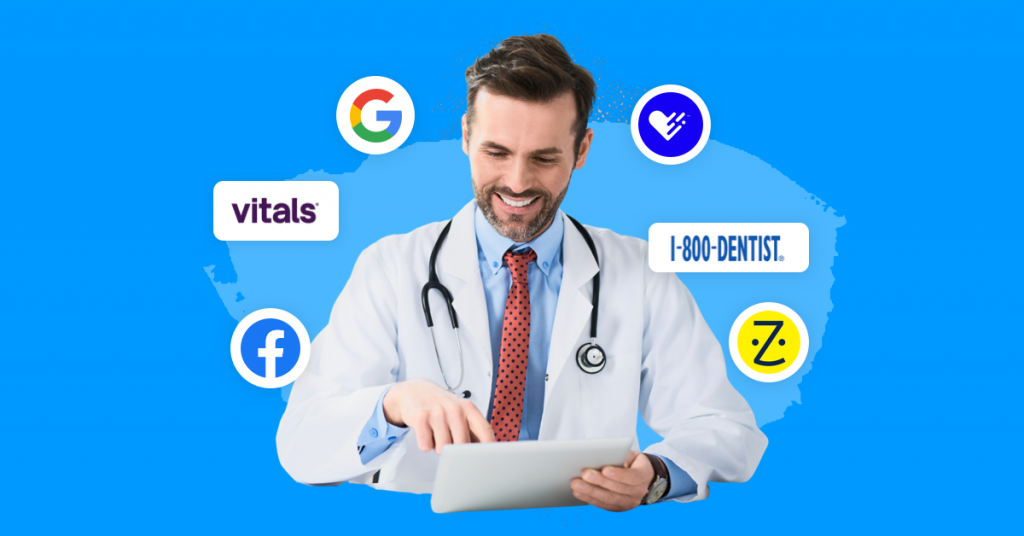 Food review sites
If you own a restaurant, bar, or food truck, you already know the importance of online reviews and their impact on bringing in more customers. With more options available to customers, such as GrubHub, Doordash, and Uber Eats, customers look at reviews first before deciding if they want to order. Here are the top food review sites to be aware of.
Google
OpenTable
Zomato
Facebook
Best hotel review sites
More and more customers are turning their eyes to food reviews for every purchase decision when it comes to travel, whether finding a flight, hotel, or local attractions. Here are the top travel review sites.
Google
Facebook
Bookings
Airbnb
Hostelworld
Foursquare
Car review sites
Trust is a major factor when it comes to the automotive industry, and it's important to keep track of your reviews. More customers are using the best car review sites online to decide what dealerships and repair shops to visit. Here are the best car review sites.
Google
Facebook
Edmunds
Cars.com
DealerRater
CarGurus
Carwise
Repairpal
SureCritic
Lawyer review sites
Clients look at online reviews before they decide to engage a lawyer – even if they have a referral from someone they know. There are some key lawyer review sites where clients leave feedback on their experience with their lawyers. Keeping a close eye on these sites to see what clients are writing is a great first step to legal reputation management.
Avvo
Layers.com
FindLaw
LegalMatch
Martindale-Hubbell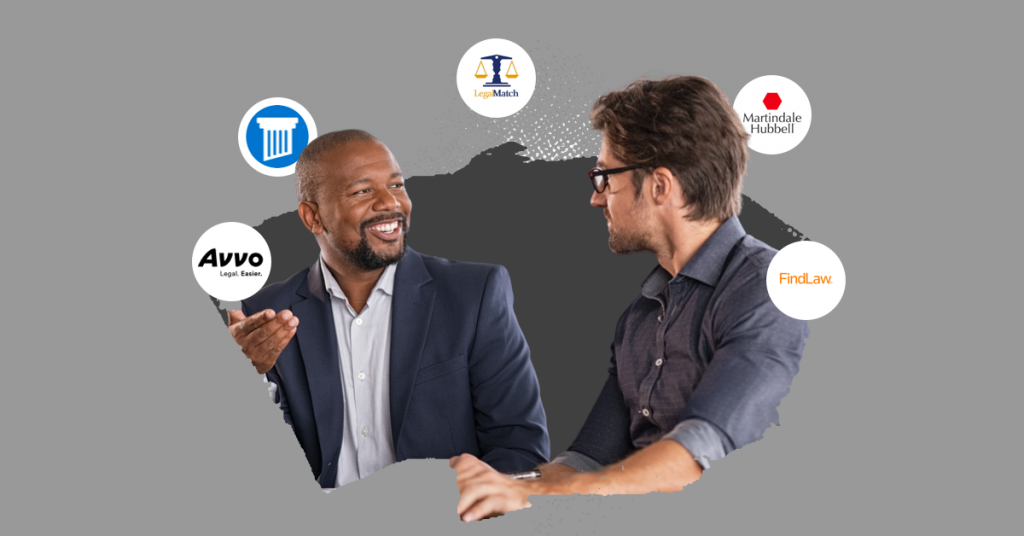 Real estate agent review sites
Sites like Google are an absolute must, but many real estate review sites are home to highly qualified prospects with a specific need in mind. Prospects like this won't even consider you if you don't appear on their go-to real estate review site. Here are the five best real estate agent review sites if you are a realtor.
Google
Realtor.com
FAQs about why review sites matter for your business
Where can I leave a review for a business?
There are industry-specific review sites to leave reviews. However, the most popular review sites are Google and Facebook.

How do I find reviews on a business?
The most popular review sites to search for on a business are Google and Facebook. Industry-specific review sites can help you search for a business based on the industry you are looking for.
Get Started with Birdeye Reviews
Birdeye helps businesses grow through happy customers. Over 100,000 businesses use Birdeye every day to attract new leads with accurate business listings, Reviews, and Referrals, convert them into customers with Webchat, and delight those customers with Surveys, Ticketing, and Insights – all in one place.
For more information on the importance of online reviews and review sites, click on the banner below to get a copy of our report.

Originally published